Alabama's Broadcasters
Serving Every Local Community
Topic: Drug Prevention
Date Posted: 10/26/2016
Raycom's NBC affiliate WSFA Montgomery, Ala. Chief Meteorologist Josh Johnson shares his powerful personal story on losing his brother to prescription drug abuse. Johnson's brother, Chris, suffered a sports injury in high school that led to a prescription addiction. Johnson died of a heroin overdose in 2015, leaving behind a wife and a young son.
---
Topic: Youth-Focused Initiatives
Date Posted: 9/22/2016
Our Town Radio's WCRL-AM Oneonta, Ala raised a record $302,000 for Blount County School System in an annual Radiothon held September 22. All of the money will support the Blount County School System.
---
Topic: Community-Focused Initiatives
Date Posted: 8/4/2016
Media General's CBS affiliate WIAT-TV Birmingham organized a flag signing to show support for police officers across the country, following the deadly ambush of five Dallas officers. Morning show hosts Matt Murphy and Andrea Lindenberg hand-delivered the flag to Dallas Police Chief David Brown. Watch more here.
---
Topic: Community-Focused Initiatives
Date Posted: 5/11/2016
Raycom Media's Fox affiliate WBRC-TV partnered with the City of Birmingham and the Department of Labor to host a job fair on May 11. One-hundred-fifty companies representing 4,700 jobs were present. More than 5,000 residents participated.
---
Topic: Local News
Date Posted: 3/22/2016
Nexstar's Fox affiliate WZDX Huntsville, Ala. will launch an hour-long local news program at 9 p.m. on April 4 that will air Monday through Sunday from its remodeled studios. Nexstar has invested $3.3 million to renovate the facility, add 20 news and production personnel and purchase new broadcast and weather equipment with early warning technology and advanced alert systems. "The dedicated employees at WZDX-TV have a strong history of responding to the needs of the people and communities of Northern Alabama and the launch of our full-coverage, locally-produced news programming is an extension of that legacy," said General Manager Mark Overstreet.
---
Topic: Local News
Date Posted: 2/25/2016
Raycom Media's NBC affiliate WSFA Montgomery Ala. provided continuous coverage of severe storms that ripped through the area in late February. The First Alert Weather Team produced wall-to-wall coverage, which included live reports and cut-ins, in addition to updates on social media.
---
Topic: Disaster Relief and Recovery
Date Posted: 2/16/2016

Gray Television's CBS affiliate WTVY-TV Dothan, Ala., raised more than $32,000 for local flood relief efforts, following recent storms that ravaged the region.
---
Topic: Disaster Relief and Recovery
Date Posted: 2/15/2016
Raycom's Fox affiliate WBRC Birmingham declared February 2 a First Alert Weather Day. WBRC aired more than three hours of extended coverage of approaching severe thunderstorms and tornadoes, with no commercial breaks. The station reported on emergency plans, damage and storm shelter areas.
---
Topic: Community-Focused Initiatives
Date Posted: 2/15/2016
Raycom's NBC affiliate WSFA Montgomery, Ala., the Alabama Department of Labor and the City of Montgomery hosted a job fair on February 18. A record 3,300 people and 70 employers attended.
---
Topic: Community-Focused Initiatives
Date Posted: 12/3/2015
Raycom Media's NBC affiliate WSFA Montgomery Ala. held a two hour phone bank regarding renter's rights. Legal experts fielded calls from more than 150 local viewers and helped them make more informed decisions about how and when to rent.
---
Topic: Community-Focused Initiatives
Date Posted: 9/3/2015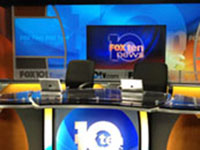 Meredith Corporation's Fox affiliate WALA-TV Mobile, Ala., introduced new Saturday and Sunday morning newscasts on Aug. 8. Reporter Candace Murphy and meteorologist Matt Barrentine anchor the newscasts. On Aug. 24, WALA extended its weekday late newscast to 90 minutes, to broadcast from 9-10:30 p.m. "We are committed to being the place Gulf Coast residents turn to for local news, weather and information — all day, every day," said News Director Scott Flannigan. "Expanding our 9 p.m. news presence gives us the chance to do more investigations, more weather coverage and be of more service to our viewers."
---
Topic: Community-Focused Initiatives
Date Posted: 2/9/2015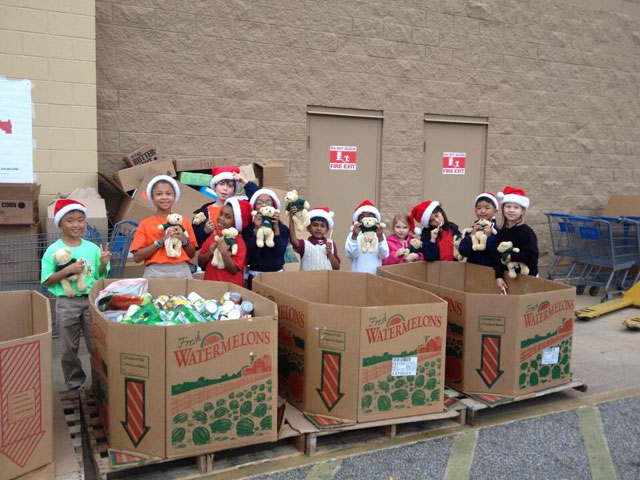 Raycom Media owned NBC affiliate WSFA-TV Montgomery, Ala. hosted its annual 12 Days of Giving event this December. The event raised money, food, and toys for families in need during the holiday season. The proceeds benefited the Montgomery Area Food Bank, Christmas Clearinghouse, and Toys for Tots. In total, $33,000 was raised in addition to 10,245 pounds of food and nearly 4,000 toys.
---
Topic: Community-Focused Initiatives
Date Posted: 1/15/2015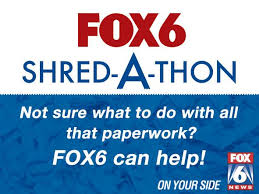 Raycom Media owned FOX Affiliate WBRC-TV Birmingham, Ala. hosted a variety of community initiatives in 2014, including six Shred-A-Thons that allowed community members to shred 50,000 tons of documents.
The station's Save First Promoting provided local residents with a crash course in tax preparation. The Do Dah Day Event raised nearly $50,000 for local animal shelters. WBRC-TV held year-long PSA campaigns on literacy, breast cancer research, prenatal care, colon care and prostate cancer.
This holiday season, WBRC Birmingham held a "Gifts for Kids" Christmas event to help the Salvation Army give presents to kids in need.
---
Topic: Neighbors in Need
Date Posted: 8/11/2014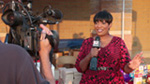 Raycom Media's NBC affiliate WSFA-TV Montgomery, Ala., hosted the Summer Fund and Food Drive to benefit the Montgomery Area Food Bank. The station helped collect non-perishable food items and monetary donations to help feed those in need across Alabama. WSFA-TV promoted the drive, broadcast live from the event and WSFA-TV anchors helped collect donations. In total, WSFA-TV helped collect 2,599 pounds of food and $11,000, which will purchase a total of 73,000 pounds of food.
---
Topic: Education
Date Posted: 6/9/2014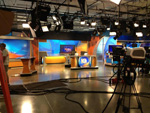 LIN Media's FOX affiliate WALA-TV Mobile, Ala., hosted a debate for candidates running for Baldwin County Sheriff. The live, one-hour debate was televised live on WALA-TV, simulcast on LIN Media's CW affiliate WFNA-TV Mobile, streamed live on the WALA-TV website and the station's news app for smartphone and tablet devices.
---
Topic: Education
Date Posted: 6/9/2014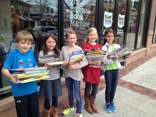 Media General's WVTM-TV Birmingham collected 42,000 new and gently used books during the Birmingham Reads Book Drive, part of a multi-day annual event held in conjunction with Better Basics, a non-profit organization dedicated to advancing literacy. WVTM-TV broadcast live cut-ins throughout the drive, and station employees helped receive book donations from individuals and organizations. The collected books were delivered to students in need throughout the Birmingham area. Gene Kirkconnell, WVTM-TV's vice president and general manager, said, "We are honored to partner with Better Basics in their important mission to help our community's children learn to read, comprehend and develop a thirst for knowledge."
---
Topic: Disaster Relief and Recovery
Date Posted: 5/14/2014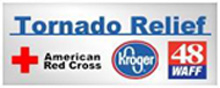 Raycom Media's NBC affiliate WAFF-TV Huntsville, Ala., has teamed up with Kroger and the American Red Cross to help victims of the recent storm in northern Alabama. WAFF-TV is encouraging viewers to make monetary donations for the tornado relief efforts at the checkout counter at any local Kroger grocery store through May 10. All proceeds will be donated to the American Red Cross. Click here to watch a sample promotional piece.
---
Topic: Disaster Relief and Recovery
Date Posted: 5/14/2014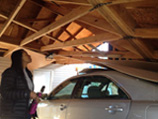 A Brandon Elementary School teacher, Alicia Jenkins, thanked both God and her meteorologist friend, Derek Beasley, of Sinclair-owned WPMI-TV Mobile, Ala., for supporting her through the recent tornado in Brandon, Miss. "Those were the two who helped me through it," she said. "I'm just thankful I'm here." WPMI-TV's chief meteorologist told The Clarion-Ledger he is also grateful. "He sees his purpose as warning people about the threat of bad weather." Click here to watch a clip of Jenkins' remarks.
---
Topic: Youth-Focused Initiatives
Date Posted: 3/17/2014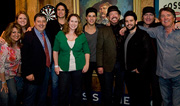 Clear Channel's WDXB-FM Birmingham held the "Heartstring for Hope" benefit concert to support St. Jude Children's Research Hospital on February 25. The sold-out event featured acoustic performances from several local artists and raised more than $11,000 for the local St. Jude Hospital.
---
Topic: Youth-Focused Initiatives
Date Posted: 3/17/2014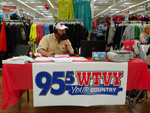 The Radio People's WTVY-FM Dothan, Ala., held the 13th annual radiothon for the Children's Miracle Network. The fundraiser supported the local Children's Hospital of Alabama in Birmingham. In total, the event raised more than $107,000, bringing the station's 13-year total to more than $1 million.
---
Topic: Disaster Relief and Recovery
Date Posted: 6/7/2013

Several Raycom Media-owned television stations conducted relief efforts following the tornado. Stations donating to the American Red Cross include WSFA-TV Montgomery, Ala. ($50,232); WMC-TV Memphis ($36,000); WCSC-TV Charleston, S.C. ($10,000); WWBT Richmond, Va. (over $7,000); and KAIT-TV Jonesboro, Ark., organized a statewide telethon. WAFB-TV Birmingham, Ala., collected several storage unit's full of supplies for the Salvation Army in its one day donation drive. WBRC-TV Birmingham collected 200,000 pounds of water for the Salvation Army. KOLD-TV Tucson, Ariz., filled two semi-trucks with supplies, to be distributed by World Care.
---
Topic: Youth-Focused Initiatives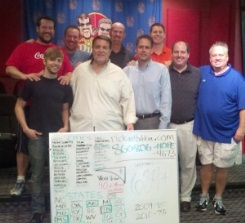 Syndicated Solutions, Inc.'s Rick & Bubba Morning Show's two-day radiothon raised over $1 million and allowed 825 children in 45 countries to be sponsored through World Vision, a humanitarian organization that focuses on children and families affected by poverty and injustice. Since 2009, Rick & Bubba have raised nearly $3.5 million for World Vision. Rick Burgess and Bill "Bubba" Bussey commented, "When SSI introduced World Vision and we learned about how impressive an organization they are, we wanted in… The overwhelming response from our listeners and the ability to be part of something so meaningful just blows us away."
---
Topic: Community-Focused Initiatives

Cumulus Media's popular sports-talk show host Paul Finebaum recently made a surprise visit to the home of one of his avid listeners, Robert Fisher, who is living with cerebral palsy. Fisher's mom told the local paper "this was the greatest thing that could ever have happened to him."
Fisher's regular calls to the station can be controversial. According to the Cedar Valley Courier, "while a couple of hateful callers took issue with Finebaum putting Fisher on the air, the vast majority of listeners embraced him."
Listeners from all over the country sent Fisher packages, including books, letters and a hat from an Eastern Kentucky University coach. Some listeners feel Fisher grows more confident and articulate the more he calls in to the show. An 83-year-old listener wrote a poem and sent it to Fisher, encouraging him to "keep calling the show because everyone enjoys listening."
---
Topic: Neighbors in Need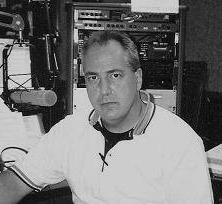 Big River Broadcasting WXFL-FM in Florence, Ala., behind morning man, Johnny Law, started a holiday food drive four years ago that has raised over 17,000 pounds of non-perishable food items. Over the years, Law has come up with some very creative ideas to help the community.
This year was no exception. Law was handcuffed and arrested live on the air in a ploy to raise awareness for the cause. He was taken to the city jail where he was photographed, printed, and processed into the system. During three days and nights in jail, he endured the same conditions as the inmates. He received no special treatment outside of the following exceptions: a laptop and a cell phone to communicate with radio personalities during their air shifts and listeners via social networks.
Listeners donated gift cards that were used to purchase non-perishable food items. Listeners stopped by the jail to visit Johnny during his visitation hours. After Johnny was released, he shopped for food to divide between eight local church pantries that needed the food.
---
Topic: Safety Initiatives

When Dallas County District Judge Robert Armstrong approached BroadSouth Communications with concern about juvenile crime, WHBB-AM and WDXX-FM in Selma, Ala., committed to making the issue their top public service campaign for the 2006-07 school year. They created the "Safe School Challenge," a competition between schools in Dallas County to see which could achieve the greatest reduction of juvenile incidents per capita. The campaign was based on the idea that creating awareness could deter juvenile crime. The stations provided no less than 2,000 minutes of airtime in the form of 10-, 30- and 60-second announcements and talk show interview time. They also solicited funding to provide schools with banners and T-shirts and paid for printed materials. Court officials attended school assemblies to explain the Challenge, which involved a student pledge to avoid criminal activity and unruly behavior, and the development of a Safe School Challenge Counsel comprised of student leaders. The winning school was awarded a party, trophy and prizes. In September 2007, after evaluating the juvenile incidents involving Dallas County District Court appearances, it was determined that overall juvenile charges decreased by 27 percent and juvenile assault charges decreased by 40 percent. Station staff can sum up their feelings on the program's impact in one word, "Wow!"
---
Topic: Health Awareness Campaigns
View Video
When a heat wave hit in the summer of 2007, threatening the health of the young and the elderly, WBMA-LP , WJSU-TV and WCFT-TV in Birmingham, Ala., broadcast safety information on how to avoid heatstroke and started an air conditioner campaign to help those who couldn't afford one. Viewers were encouraged to donate window units or monetary contributions for the purchase of new units. Nearly $20,000 worth of airtime was donated in public service announcements and on-air support of the drive. In total, 235 families in 31 ZIP codes across central Alabama received air conditioners, providing them protection throughout the several weeks of triple digit temperatures when the combination of humidity and sun sent the daily heat index soaring.
---
Topic: Environment

The last Saturday of each month, on-air personality B. Money from WBHJ-FM in Birmingham, Ala., and his listeners head into the community with supplies to clean, paint and restore the beauty of local establishments. The JAMZCorp clean-up crew has donated their time and energy to neighborhoods, parks, schools, churches and community centers. Promotional mentions are run for the two weeks leading up to each of the scheduled clean-up days to recruit and remind the community of WBHJ's effort. "The program has meant a whole lot to the entire city of Birmingham," said Pastor Steve Green from the More Than Conquerors Faith Church, who has volunteered with members of his church in the JAMZCorp effort. "It is one of the best things I've seen happen as a community project in the 25 years I've been a pastor." To date, JAMZCorp has reached four neighborhoods and has no plans of slowing down.
---
Topic: Disaster Relief and Recovery

When a deadly tornado hit a high school and elementary school in Enterprise in March 2007, WTVY-TV in Dothan, Ala. diverted its news crews and reached the scene within 10 minutes of the twister touchdown. As a first informer, their live coverage was critical in keeping the community informed. In addition to providing information to parents on where to pick up their children when schools began closing earlier in the day, WTVY provided wall-to-wall coverage throughout the afternoon as the severe weather grew. Key information broadcast to viewers throughout the affected area included power outage notification and instructions on where to get water, how to volunteer and where to give blood. In the days following, the station provided extended coverage, including live broadcasts of visits from Gov. Bob Riley and President George W. Bush to the damaged area. In the aftermath, the station remained a main source of news about disaster relief efforts.
---
Topic: Neighbors in Need

As part of the "LIN TV's Day of Caring," a work day when staff from 30 television stations in 18 markets dedicate their time to people experiencing hardship, 60 employees from WALA-TV and WBPG-TV in Mobile, Ala. rolled up their sleeves and helped in the rebuilding of a an elderly couple's home, which was destroyed by Hurricane Katrina. Charlie and Patsy Wagner, like many other residents of Dauphin Island, Ala., were in the process of recovering from Hurricane Ivan when Katrina hit. Their home suffered catastrophic damages and they lacked sufficient insurance. Together with the Southeast chapter of Volunteers of America, the stations' staff worked with contractors to frame a new home, clear away trash and debris and landscape the yard. "It was an enormous undertaking but a very rewarding day," said WALA's Kyle Claude. The stations donated $5,000 toward the reconstruction effort and provided a total of 420 volunteer hours.
---
Topic: Education
View Video
Taking an innovative approach to celebrating Black History Month, WIAT-TV in Birmingham, Ala., headed into the classroom for the second year. Using the children as the talent, WIAT helps local schools develop news segments about different figures in black history, which are then broadcast in every newscast throughout the day for the month of February. The Archives Division of the Birmingham Civil Rights Institute and the Birmingham Public Library provide historical graphics, pictures and video for the stories, which the children record at the studio. In one 2008 segment, Keita Scott, a fifth-grader from Restoration Academy, spoke about Shirley Chisholm, the first African-American elected to the U.S. Congress. In another segment, Angelica Jaimes from Homewood Middle School narrated the accomplishments of Coretta Scott King, wife of Martin Luther King Jr. Station staff contributes an estimated 50 hours to the project each year. In 2008, 29 individual segments were recorded. The station produced DVDs of the entire series for each participating school to use in the classroom.
---
Topic: Disaster Relief and Recovery

With the help of WAFF-TV in Huntsville, Ala., homes throughout the northern part of the state are now equipped with weather radios. In the wake of tornados that touched down in the middle of the night in February 2008, the station made an initial donation of 200 programmed National Oceanic and Atmospheric Association weather radios to families that were affected. The station had been promoting the importance of weather radios for almost two years and knew there was still a great need, especially in rural communities. To address the issue further, WAFF recruited the University of Alabama Huntsville Meteorology Club and the National Weather Service to help set up 19 weather radio programming events throughout its viewing area. The first radio programming events were in counties hit by the tornadoes. As the WAFF 48 Storm Team arrived, people were lined up with their radios waiting. In response to these events, companies began to purchase weather radios for employees and communities began stepping up to get weather radios into the hands of all residents. WAFF's initial weather radio donation sparked an outpouring from individuals and businesses throughout the Heart of the Valley. In response, the station created the "WAFF 48 Storm Team Weather Radio Project." To date, it has provided 483 weather radios to families in need.
---
Topic: Youth-Focused Initiatives

WQSB-FM in Albertville, Ala., got behind the microphone to support St. Jude Children's Research Hospital. During its annual 13-hour radiothon, the station shared the airwaves with its community. Local children receiving treatment told their stories, and community leaders shared their support on the air; the station interviewed volunteers and local high school children who worked to collect donations. Stories of hope continued throughout the marathon broadcast as people stopped by the studio or called in. In related fundraising efforts, WQSB staff took to the streets for a "Baby Bucket" campaign, accepting drive-by donations from multiple locations during the radiothon, and the station recruited hundreds of area students to participate in its "Tie One On for the Kids at St. Jude's" project, where each student wore a wristband featuring the name of an actual patient for a week. When the combined efforts were totaled, the "WQSB St. Jude Children's Hospital Radiothon and Fundraiser" had raised more than $112,000 to further research and help the many local children who travel to St. Jude for treatment. Most of the staff at WQSB has toured the St. Jude facility, 100 miles away in Memphis, Tenn., to gain firsthand knowledge of its important work.
---
Topic: Community-Focused Initiatives

The holidays were brighter for those in need thanks to the annual "12's Day of Giving," organized by WSFA-TV in Montgomery, Ala. Each year, the station fulfills its mission to help local families make the holidays special when they cannot afford to otherwise by hosting a one-day event that benefits three local charities at once: Toys For Tots, Christmas Clearing House and the Montgomery Area Food Bank. A "12's Day of Giving" record was set this past holiday season with the collection of more than 5,000 pounds of food, 3,000 toys and $21,000, almost double the donations from the previous year. Promotional spots began running several weeks before the event. On the day of the event, WSFA tents staffed with on-air personalities were set up in a community location for 14 hours. Viewers were encouraged to donate during live broadcasts and hourly updates throughout the day. Each year, more than $10,000 in airtime is donated. The board of the Montgomery Area Food Bank recognized WSFA at the end of 2007, stating, "Your extended coverage of our operation and your overall commitment to helping our food bank has been a very big help to the community that we both serve."
---
Topic: Disaster Relief and Recovery

The New York Times recognized one Birmingham station, Allbritton's WBMA-TV, for its live coverage. The local ABC affiliate's veteran Meteorologist James Spann covered the mile-wide tornado as it approached his viewing area. The Times noted that following the storm Spann received hundreds of comments on his Facebook page. One viewer wrote, "I have no doubt that you saved too many lives to count." New Vision Media-owned WIAT-TV's chief meteorologist Mark Prater also covered the storm for Birmingham's CBS affiliate. The Times reported Prater relied on traffic cameras and other video sources to keep his viewers informed as the twister plowed through parts of Alabama.
Some broadcasters used their online outlets to inform viewers. Garry Kelly, news director of Allbritton-owned WCFT-TV, the ABC affiliate in Tuscaloosa, Birmingham and Anniston said his station "did several reports via Skype, several where our reporter was in the field and literally did a live report through smart phone."


As power went out throughout the region, some television stations relied on local radio stations to continue covering the tornado. TVNewsCheck interviewed Sarkes Tarzian-owned WRCB-TV Chattanooga's news director Derrall Stalvey who noted, "When the area started losing power, we were simulcasting on our radio partner WUSY-FM. That was how most people were getting information – battery-operated. That really saved a lot of lives."
Cox Broadcasting's WAGG-AM, WBHK-FM, WENN-FM and WBHJ-FM Birmingham tracked the storm and stayed on the air throughout the night providing emergency info, opening phone lines, directing rescue teams to the injured, and helping to locate missing people. Cox stations carried live press conferences from Birmingham Mayor William Bell, Gov. Robert Bentley, state FEMA officials and Alabama Power Gas company representatives.
Local broadcasters' severe weather reporting was so outstanding, Rep. Spencer Bachus, (AL-06), remarked, "I want to congratulate our TV and radio media because you saved many lives." Alabama Gov. Robert Bentley also relied on television broadcasts during the storm. Bentley's spokeswoman Jennifer Ardis remarked that the governor used television weather radar and live camera feeds to issue storm warnings from the emergency operations center. On May 23, Gov. Bentley signed a commendation thanking Alabama broadcasters for the extensive coverage before, during and after the outbreak of storms that swept through the state.



Numerous stories from the Washington Examiner, The Wall Street Journal, Broadcasting & Cable, Radio Ink, The New York Times and TVNewsCheck discussed the influential role broadcasters played in covering the storm and assisting in the relief efforts in its wake. Additionally, a report from the Radio Television Digital News Association (RTDNA) provides a thorough summary of radio and television stations' outstanding efforts across Alabama.
As communities recover and rebuild, Raycom stations in the affected areas have collectively embarked on a campaign titled Road to Recovery. Road to Recovery delivers critical information on air and online about how to find and provide disaster relief, including how to donate money, blood and other essentials to aid in recovery efforts; how to help children cope with disaster and contact information for local, state and federal agencies providing support.
In addition to providing extended news coverage WBRC-TV aired a special program to help parents talk to their kids about the disaster. The station also gave out 500 free Midland HH-50 portable weather radios to those in need and plans to distribute another thousand.
Media General's WVTM-TV Birmingham teamed up with the United Way to host a 22-hour tornado relief telethon to support relief efforts for victims. Alabama's United Way Tornado Relief Telethon raised more than $800,000 as 200 radio and TV stations, websites and other media outlets across the U.S. supported the effort.


Huntsville-based WAFF-TV's Road to Recovery Valley Volunteer-a-Thon garnered more than 100,000 hours of volunteer time. General Manager Vanessa Oubre pointed out that although many people were unable to donate money, they were more than willing to donate their time to help with recovery and cleanup efforts. "The response to this campaign has been tremendous from our own station staff to community organizations throughout the area," said Oubre.
In addition to collecting nearly $300,000 for the Red Cross, WSFA-TV Montgomery partnered with Life South to collect 553 pints of blood (the equivalent of 1659 lives saved) and also raised $60,000 and more than 70,000 pounds of food for an area food bank.
---
For more examples of how Alabama's local radio and TV broadcasters are serving every local community, please contact the Alabama Broadcasters Association .