Hawaii's Broadcasters
Serving Every Local Community
Topic: Military-Focused Initiatives
Date Posted: 10/19/2016
Hawaii News Now (HNN) Honolulu produced and aired a documentary addressing Hawaii's homeless crisis that debuted commercial-free on October 19. The 90-minute film follows two families for more than a year, showing how they became homeless, plus their struggles on the street and in securing subsidized housing. It touches on a variety of facets of the homeless, including veterans, the incarcerated, the elderly and transplants from other states and countries, with information on how mental health and addiction impact the problem. The initial Facebook post featuring a two-minute trailer reached almost 2.3-million people, with more than 9,000 likes and 11,000 shares. Viewer feedback was overwhelmingly positive. Residents shared their feelings and expressed a desire to help, showing that HNN achieved the goal of engaging the community in a conversation on an important issue. The film aired four times: October 19, October 30, November 5 and November 13. Boy's touching call into SoCal radio show changes
---
Topic: Youth-Focused Initiatives
Date Posted: 7/7/2016
Raycom Media's HNN Honolulu was honored with a March of Dimes Hawaii Golden K. Award for its support of the "March for Babies" campaign, broadcast through March and April. During the campaign, HNN produced and aired PSAs for the walks at various dates and locations on each island. The station also produced a series of four vignettes featuring premature babies who were helped by the March of Dimes organization. The organization has raised $760,000 in 2016 alone.
---
Topic: Community-Focused Initiatives
Date Posted: 6/1/2016
Raycom Media's HNN Honolulu partnered with Regal Cinemas for a charity benefit during its grand opening. For three days, 100 percent of proceeds from movie tickets, popcorn and soft drinks went to three local non-profits: Make A Wish Hawaii, Boys and Girls Club of Hawaii and UH West Oahu - Academy for Creative Media. In addition to on-air spots promoting the event, HNN also produced a version of the promo that aired to captive audiences at Regal's other Hawaii locations.
---
Topic: Local News
Date Posted: 5/19/2016
Raycom Media's KHNL/KGMB-TV Honolulu produced a 30-minute special about the Hawaiian Sovereignty Movement and its potential impact on the state. The program featured a round-table discussion that included two former Hawaii Governors, John Waihee and Ben Cayetano. Both Governors have conflicting views on the issue, but agree that that the community and politicians have avoided this sensitive subject for too long. More information is available here.
---
Topic: Neighbors in Need
Date Posted: 4/16/2016
Raycom Media's NBC affiliate KHNL Honolulu has served as a media partner for the Hawaii Foodbank Annual Food Drive for over 25 years. This year, the station also collected 4,300 pounds of food through an internal food drive. Dozens of station employees volunteered at the April 16 event. Watch about the food drive here.
---
Topic: Safety Initiatives
Date Posted: 3/7/2016
Raycom's NBC affiliate KHNL Honolulu partnered with the Hawaii office of the Joyful Heart Foundation and a dozen local organizations for the 2nd annual "Hawaii Says NO MORE" week, March 6 – 13, as part of the national "NO MORE" campaign to raise public awareness of domestic violence and sexual assault. KHNL promoted events, ran PSAs and aired news stories, including interviews with Mark Herzlich of the New York Giants and Joyful Heart founder and star of NBC's "Law & Order: SVU" Mariska Hargitay.
---
Topic: Community-Focused Initiatives
Date Posted: 1/15/2015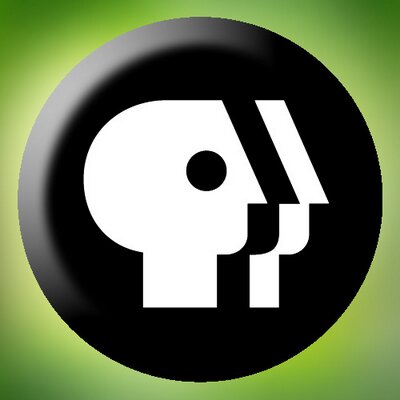 Raycom Media's CBS affiliate KGMB/KHNL-TV Honolulu donated all of their commercial airtime during its January 13th 10 P.M. newscasts to KHET-TV, the PBS affiliate in Hawaii. KHET used the airtime to request donations for a new broadcast center in the state. PBS Hawaii reported that there was an increase in daily donations following the help from KGMB/KHNL.
---
Topic: Safety Initiatives
Date Posted: 10/2/2014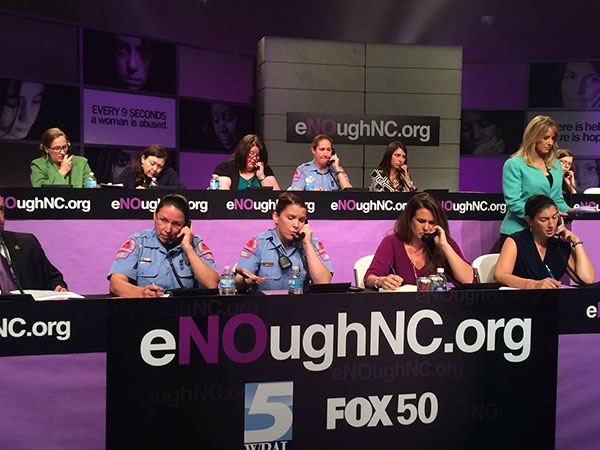 Broadcasters ramping up domestic violence initiatives through special news reports, telethons and tributes to victims following recent NFL incidents include E. W. Scripps' WEWS Cleveland, WFTS Tampa and Raycom's Honolulu stations, CBS affiliate KGMB and NBC affiliate KHNL, according to Broadcasting & Cable. In addition, Capitol Broadcasting launched the "eNOughNC" campaign, with WRAL-TV and WRAZ-TV Raleigh, NC producing two PSAs that debuted during an NFL game featuring Ray Rice's former team, the Ravens, and ran on WILM Wilmington and Capitol radio stations. "eNOughNC" provides education on how to break the domestic violence cycle.
---
Topic: Disaster Relief and Recovery
Date Posted: 9/8/2014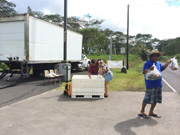 New West Broadcasting's KWXX-FM Hilo, Hawaii, provided emergency information when Hurricane Iselle, which later was downgraded to a tropical storm, slammed into the Hawaiian Islands. KWXX-FM covered the severe weather event before, during and after its impact. In the wake of the hurricane, the station's staff coordinated donations and delivered ice, water, food and supplies to some of the hardest to reach areas of Hawaii that were hit by the storm. Additionally, KWXX-FM worked with a local restaurant to serve food for locals in need and without power for more than five hours. Click here to listen to audio from one of KWXX-FM listeners who was aided by the station during the hurricane.
---
Topic: Health Awareness Campaigns
Date Posted: 8/12/2014

Raycom Media's NBC affiliate KHNL-TV and CBS affiliate KGMB-TV Honolulu sponsored the Walk to Cure Arthritis this summer. Both stations produced and aired several PSAs about the walk and encouraged viewers to register or make a donation. The stations' meteorologist Jennifer Robbins emceed the event, and the walk was featured in live reports on both stations' morning newscasts. In total, KHNL-TV and KGMB-TV helped raise over $212,000 to help find a cure for arthritis.
---
Topic: Politics and Election Coverage
Date Posted: 8/11/2014

Hearst Television's ABC affiliate KITV-TV Honolulu hosted a debate ahead of the Democratic primary for U.S. Senate between candidates Brian Schatz, the incumbent, and U.S. Representative Colleen Hanabusa. The candidates agreed on issues such as renewable energy and native Hawaiian self-determination; however, they differed on their level of support for President Barack Obama, the Simpson-Bowles budget plan, and national security issues. Click here to watch the debate.
---
Topic: Neighbors in Need
Date Posted: 6/9/2014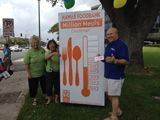 Raycom Media's CBS affiliate KGMB-TV Honolulu supported the Hawaii Food Bank Annual Food Drive. In April, the station produced and aired a 15-second "Good Things PSA" for several weeks, which encouraged viewers to bring canned meals and monetary donations to the Food Drive. The PSA featured KGMB-TV's morning anchor Steve Uyehara. In addition, several KGMB-TV anchors donated their time at the Food Drive, volunteering at a dunking booth to help raise money for the Food Bank. KGMB-TV also produced two 30-second PSAs to promote the event, along with a five-minute presentation for the organization's kick-off breakfast. This year's Food Drive raised 1 million meals, according to the Hawaii Food Bank.
---
Topic: Disaster Relief and Recovery
Date Posted: 12/6/2013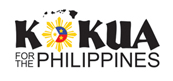 Broadcasters across Hawaii are teaming up to host "Kokua For The Philippines," a radio, television and Internet concert to benefit the victims of Typhoon Haiyan in the Philippines. The concert will be held on December 15. Television stations that plan to air the event include KFVE-TV, KGMB-TV, KHNL-TV, KHON-TV, KIKU-TV and KITV-TV. Participating radio stations include KSSK-FM, KSSK-AM and KDNN-FM. The concert can be heard on many station's websites and on the mobile app iHeartRadio.
---
Topic: Politics and Election Coverage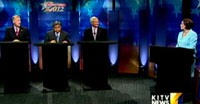 In an unprecedented event, several Honolulu stations ran Hearst-owned KITV-TV's Honolulu Mayoral Debate live on July 11. Raycom Media's KGMB-TV and KHNL-TV, GMC Television's KFVE-TV and Clear Channel's KHVH-AM all ran the debate live, while PBS Hawaii re-broadcast the event later in the evening. "In order to best serve the public with this important debate, Hawaii's local broadcasters agreed to make the production as widely available as possible," said KITV President and General Manager Andrew Jackson.
---
Topic: Politics and Election Coverage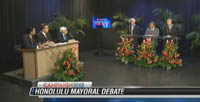 Raycom Media's KHNL-TV and KGMB-TV Honolulu recently televised a mayoral debate. Candidates debated a variety of issues, including funding for a railway and other transit projects, homelessness, urban development, sewer systems and landfills. Current mayor Peter Carlisle also fielded questions and comments related to his job performance over the past term.
---
Topic: Disaster Relief and Recovery

New West Broadcasting Corporation's five Hawaii radio stations, KWXX-FM Hilo, KWXX-FM Kona, KNWB-FM Hilo, KMWB-FM Kona and KPUA-AM Hilo, hosted a 12-hour marathon broadcast that raised $28,000 for the American Red Cross Japan Earthquake and Pacific Tsunami Relief effort. New West employees, along with volunteers from the American Red Cross, the local Waiakea High School and the broader community manned posts outside three KTA Super Stores from 6 a.m. – 6 p.m. New West DJs broadcasted live from the grocery stores throughout the day encouraging Big Island residents and visitors to stop by to make a donation to the Relief Fund. "We are so grateful to the New West Broadcasting Corporation for their compassion in this time of great tragedy," said Coralie Chun Matayoshi, CEO American Red Cross, Hawaii State Chapter. "Their efforts in raising much needed funds for this effort will help us save lives and give hope to those in need."
---
Topic: Disaster Relief and Recovery

Earlier this month, the earthquake that hit the coast of Japan created a tsunami that threatened areas across the Pacific Ocean, and as far away as Hawaii. Throughout the tsunami, Honolulu broadcasters became round-the-clock news channels. Raycom Media's NBC affiliate KHNL-TV, Hearst-Argyle's ABC affiliate KITV-TV and Emmis Communications' CBS affiliate KGMB extended their news coverage, providing constant live tsunami updates. Radio stations across Hawaii also provided wall-to-wall alerts. Throughout the tsunami, broadcasters demonstrated that in times of emergency no other medium delivers timely information as broadly, quickly and inexpensively as broadcasters.
---
Topic: Disaster Relief and Recovery

Providing a light in the dark for residents on the Hawaiian island of Oahu, local Hawaiian television and radio stations KHNL-TV and KSSK-FM in Honolulu, Hawaii, responded to an island wide blackout. The late- December blackout not only knocked power out for residents, but also for local business, including the news stations. As KHNL dispatched news crews throughout the island to get information out to viewers on neighboring islands, KSSK radio announcers were the first to go on air at 6:30 p.m. to calm listeners, especially those listening in their cars as the immediate concern was alleviating dangerous driving situations. Additionally, KSSK took phone calls from worried listeners inquiring about the cause and duration of the blackout. KSSK simulcast its broadcast on its seven affiliated radio stations and stayed on air until power was restored at 2 a.m. the following morning. During the emergency broadcast, KSSK radio announcer Michael W. Perry told listeners, "For those of you who have never been through an island-wide power outage here, we have an interesting situation in that we are an island, to restate the obvious, and we can't tap into anybody else's grid and we're on our own, which means we're gonna have to go for it as best we can and gradually get everything on."
---
Topic: Community-Focused Initiatives

After Florida, the Hawaii islands have the second oldest population in the United States, which is why KHON-TV in Honolulu, Hawaii began "The Elderhood Project." Now in its second year, the project provides informational resources for the aging population and their families. Segments air every Thursday during both the morning and 5 p.m. news and have covered a variety of topics, including long-term care, elder abuse, identity theft, nursing home qualifications, wills and trusts, and finances. To gain insight on what information seniors need most, the KHON news team meets regularly with an advisory panel, which includes the Counsel on Aging, the University of Hawaii and The Hawaii Caregivers Coalition. Every November, during National Caregiver Month, the station launches its Family Caregiving Awards Program to recognize those who are taking care of the elderly. A winner is chosen from each county in KHON's viewing area and is featured in a news segment. "KHON is a leader in our community for being the first television station to dedicate news segments and public service announcements about issues facing seniors. We are truly grateful to The Elderhood Project for raising awareness, helping families to plan for their long-term care needs and for inspiring people to advocate for themselves," said Wes Lum, assistant specialist for the University of Hawaii Center on Aging.
---
Topic: Safety Initiatives
Listen to Audio
When two women in the community were tragically killed by domestic abuse during the first 17 days of 2008, morning show host Ed Kanoi from KGMZ-FM in Honolulu, Hawaii, knew something needed to be done. The first step involved broadcasting an interview with Carol Lee, executive director of the Hawaii State Coalition Against Domestic Violence. The broadcast raised awareness of the problem, gave discussion to how violence was affecting the community and proposed ways in which people could address it. Lee also was interviewed on the public affairs shows of sister stations KHUI-FM and KHCM-FM. A public service announcement (PSA) featuring Lee and resources for those needing help runs regularly on all seven stations in the Salem Media of Hawaii radio cluster. "As a result of the PSA, we have received dozens of calls from individuals who want to become part of the solution," said Lee. "Salem Media is helping us reach thousands of individuals who can work with us to make Hawaii's communities safer."
---
Topic: Neighbors in Need
View Video
Showing what aloha spirit is all about, KGMB-TV in Honolulu, Hawaii, has been the media sponsor for the Hawaii Foodbank Annual Drive for nearly two decades. The station supports the organization with public service announcements year round and runs a heavy schedule of announcements starting six weeks prior to the foodbank's main drive each spring. A large portion of the station's Web site is dedicated to promoting the effort. On the day of the drive, every KGMB staff person is involved. Live segments are broadcast all day and portions of each newscast air from the collection site. In 2008, the drive resulted in 550,000 pounds of food and $450,000 in donations to feed families throughout the islands. "KGMB does an outstanding job of filling the stomachs of islanders in need and feeding their hope," said Polly Kauahi, director of fund development for the Hawaii Foodbank. "We aren't able to do it without them. They have been a partner since day one. It's their airtime, their time, their talent – it's everything."
---
Topic: Health Awareness Campaigns

For the staff of KWXX-FM, KPUA-AM and KNWB-FM in Hilo, Hawaii, supporting the American Heart Association is truly a matter from the heart. When the founder of the broadcast group passed away from a heart attack a few years ago, his son, General Manager Chris Leonard, made a commitment to help others. He wanted to do more than encourage the stations' listeners to become involved; he wanted the station to actively participate. All three stations became annual media sponsors of the American Heart Association's Hilo Heart Walk. Hundreds of promotional spots and live mentions are used to encourage residents to form teams each year. Combined, the stations donate at least $10,000 worth of airtime. Experts in heart disease appear on the stations' public affairs shows, and the stations' Web sites provide information to listeners on how to get involved. In 2008, morning show personality D.C. from KNWB hosted the walk, which raised more than $140,000. Leonard, who has been the top individual fundraiser for the walk for the past two years, spoke at the American Heart Association's Community Leader Luncheon about how heart disease has touched his life on a personal and professional level. "My hope is that someone else doesn't go through what I've gone through," said Leonard. "If we only reach a handful of people, it is worth it. But I think we are reaching far more than that."
---
Topic: Community-Focused Initiatives

From families working to restore summer camp cottages to students refurbishing buses into homeless shelters, volunteerism is alive and well in the islands, thanks in part to the efforts of KITV-TV in Honolulu, Hawaii. The station airs public service announcements (PSAs) about the Aloha United Way's Volunteer Hawaii online tool, where residents who want to volunteer and organizations that need volunteers are matched up. In addition, the station broadcasts a two-minute news package profiling a volunteer or volunteer opportunity broadcasts every week and hosts an annual luncheon to honor those who have given their time to one of the many local charities. According to the Aloha United Way, when PSAs and news stories air, traffic to www.volunteerhawaii.org usually jumps by 200 to 300 percent. With KITV's support, 8,000 community members now use the tool to volunteer each year. "We could never have gotten the kind of public notice we have without KITV," said Susan Doyle, president and chief professional officer of Aloha United Way." It has been unprecedented for us and made our volunteer program a success."
---
Topic: Community-Focused Initiatives

From management to part-time employees, all staff members of stations KCCN-FM, KINE-FM, KKNE-AM, KRTR-AM/FM and KPHW-FM in Honolulu, Hawaii, contributed to the stations' support of the "Great Aloha Run," which generates funds for charities throughout the islands. The stations encouraged listeners to join their team during early registration by offering free station t-shirts to anyone who signed up. In addition to running promotional announcements and providing music at the three-day race exposition, the stations fanned out on the course on race day and provided music to keep the runners going at multiple spots. KRTR provided a live broadcast from the finish line. Since the race's inception, more than $7.8 million has been raised to support community organizations.
---
For more examples of how Hawaii's local radio and TV broadcasters are serving every local community, please contact the Hawaii Association of Broadcasters .