Kansas's Broadcasters
Serving Every Local Community
Topic: Safety Initiatives
Date Posted: 1/1/2018
Sinclair's Fox affiliate KSAS-TV and MyNetworkTV affiliate KMTW-TV Wichita have partnered with Wichita Government Officials for an ongoing safety campaign. The stations produced Fire Safety PSAs with the Wichita Fire Department. They also produced a Cyber-Safety PSA with the Sedgwick County Sheriff's Office. Soon, they will work with the Wichita School District and the Wichita Police Department on a bus safety spot.
---
Topic: Children's Issues
Date Posted: 11/18/2017
Sinclair's Fox affiliate KSAS-TV and MyNetwork TV affiliate KMTW-TV Wichita supported Child Start's "The Polar Express" event on November 18. The stations distributed crayons, coloring sheets and brochures promoting Sinclair's "Kids Click Cartoon" lineup. At the event, dozens of books were collected and nearly $5,000 was raised through a live auction (compared to $2,100 last year).
---
Topic: Community-Focused Initiatives
Date Posted: 7/11/2017
Sinclair's Fox affiliate KSAS-TV and MyNetworkTV affiliate KMTW-TV Wichita partnered with the local soccer team FC Wichita to hold a supply drive in mid-July to benefit two local charities. The stations collected 530 pounds of food for the KS Food Bank and a variety of supplies for Catholica Charities, including microwaves, toasters, crock pots and silverware.
---
Topic: Safety Initiatives
Date Posted: 7/5/2017
Scripps' NBC affiliate KSHB-TV Kansas City used its helicopter to help rescue a three-year-old girl who disappeared during a carjacking. KSHB pilot Greg Bourdon and photojournalist James Moore found the girl and directed police officers to her location before an Amber Alert could be issued.
---
Topic: Disaster Relief and Recovery
Date Posted: 3/31/2017
Ad Astra Per Aspera Broadcasting's KSKU-FM, KXKU-FM, KNZS-FM and KWHK-FM Hutchinson, KS served its community as two large wildfires burned five thousand acres in two counties over nine days, beginning March 4. The fires caused 10,000 residents to evacuate, destroyed 11 homes, significantly damaged many more and burned nearly all vegetation in a state park. Ad Astra Radio's continuous coverage included several live updates as firefighters stopped the flames from jumping a major highway. This would have threatened many more homes and an emergency shelter. In addition to regularly scheduled local news, the stations covered multiple press briefings live and provided hourly updates on the fire. They also promoted fundraising efforts coordinated by the United Way of Reno County and Hutchinson Community Foundation and two local school districts. The stations provided this crucial emergency information with only four people.
---
Topic: Education
Date Posted: 12/28/2016
Sinclair's Fox affiliate KSAS-TV and KMTW Wichita helped raise over $90,000 for the Arc of Sedgwick County by co-sponsoring the Arc's Holiday Lights Display. The holiday lights drive-through has more than 1.4 million lights and 100,000 visitors each year. Funds support The Arc of Sedgwick County hosts programs and services for nearly 4,000 youth and adults with intellectual and developmental disabilities.
---
Topic: Education
Date Posted: 12/19/2016
Scripps' NBC affiliate KSHB Kansas City launched a campaign on December 19 to communicate the message that violence, bullying and discrimination are unacceptable. "Kind KC" is a movement that declares that kind of human behavior is not to be tolerated in Kansas City, "not here, not now, not ever."
---
Topic: Community-Focused Initiatives
Date Posted: 12/1/2016
Eagle Communications' KWBW-AM Hutchinson, Kan. raised $18,000 for the station's "Project Concern" program to supports families in need at Thanksgiving time through the Salvation Army. KWBW runs promos and does live reads throughout November asking listeners to donate. Every qualified family that asked for help this year received assistance. KSBW also partners with a local grocery store to turn cash into gift cards. "Project Concern" started more than 20 years ago.
---
Topic: Youth-Focused Initiatives
Date Posted: 9/26/2016
Sinclair's Fox affiliate KSAS-TV Wichita produced a new PSA for the local Chapter of Girls on the Run. The program uses interactive lessons and running games to teach girls to be healthy and confident, while they learn life skills, understanding and teamwork. It also show girls that they can achieve difficult goals.
---
Topic: Community-Focused Initiatives
Date Posted: 6/27/2016
Alpha Media Salina, Kan. held a "Pump up the Volume" blood drive contest June 27-29, between Salina's nine radio stations. Listeners can sign up to donate to the American Red Cross on the stations' entry form at the donor site. The station that signs up the most donors receives a plaque. The 336 units of blood collected will help 1008 patients.
Alpha Media Salina also hosted a "Mulligan Stew Golf Tournament" on May 27. In order to get a mulligan, golfers must bring soup for the Salina Emergency Food Bank and Rescue Mission, which served 41,000 meals last year. About 20 - 25 teams participate and bring enough soup to fill a pickup truck.
---
Topic: Community-Focused Initiatives
Date Posted: 6/1/2016
Alpha Media's KSAL-AM and KYEZ-FM Salina, Kan. collected 320 boxes of tuna and hamburger helper meals during "Project Salina," held throughout May. They exceeded the goal of 300 boxes, promoting the drive through remote broadcasts from local food markets, public service announcements (PSAs) and news coverage on the stations. Ashby House, Salina Rescue Mission and Domestic Violence of Central Kansas distribute the food to those who cannot afford groceries.
---
Topic: Disaster Relief and Recovery
Date Posted: 5/25/2016
Alpha Media's KSAL-AM/FM, KYEZ-FM, KSAJ-FM, KBLS-FM and KABI-AM Salina, Kan. organized a donation drive when a tornado leveled six houses and damaged 20 others on May 25. The stations contributed 50 insulated coolers and 50 bags of ice to residents without power, asking listeners to donate bottled water, coolers, ice and money. A local company provided 2,000 pounds of dry ice and 200 pairs of leather gloves. The relief effort "reinforced Alpha Media's mission statement of why being live and local is important to our community," said Alpha Media's Promotions Director Danielle Norwood.
---
Topic: Investigative Reporting
Date Posted: 5/23/2016
Media General's NBC Affiliate KNS-TV Wichita aired "KSN Investigates: The Death Penalty in Kansas" on May 23. Reporter Brittany Glas found that since Kansas reinstated the death penalty in 1994, no one has been executed. Most of the 10 inmates on death row for murder were convicted more than 15 years ago, but no time table is set for the executions. The victims' families are calling for the state to meet its obligations in these cases.
---
Topic: Investigative Reporting
Date Posted: 5/9/2016
Gray Television's CBS affiliate KWCH-TV Wichita aired an investigative report on May 9 on the local prevalence of domestic violence. Reporter Lauren Seabrook discovered that in the last year, more than 5,700 people in Sedgwick County requested protection from abusers. The court granted protection in more than 2,600 of those cases. The report survivors to reach out to a domestic violence advocate before leaving an abusive situation.
---
Topic: Health Awareness Campaigns
Date Posted: 4/28/2016
June 10, 2016 – Alpha Media Radio Salina, Kan. raised over $560 for the "Love, Chloe Foundation" at the first annual "Wine Walk" during the "For Women Only Show," held April 28. Heidi Feyerherm-Smith founded the "Love, Chloe Foundation" to honor her daughter, Chloe, who lost her fight with cancer several years ago. The foundation helps children battling cancer and aids doctors and researchers in finding a cure. "Alpha Media, Salina, is pleased to support this wonderful charity and will continue its efforts to bring attention to and provide resources to deserving charities and causes in our local community," said Promotions Coordinator Danielle Norwood.
---
Topic: Youth-Focused Initiatives
Date Posted: 4/10/2016
Eagle Radio's KHOK-FM Great Bend, KS raised $42,000 in its sixth annual "Kans 4 Kids Fighting Cancer Radiothon" on April 1. Kans 4 Kids started when a couple of children collected cans to raise money for their baby cousin who was battling cancer and continues to raise money for local families. The KHOK team spent hundreds of hours interviewing families and Kans 4 Kids ambassadors.
---
Topic: Disaster Relief and Recovery
Date Posted: 4/4/2016
Alpha Media's WIBW-AM Topeka, KS delivered 1,100 pounds of milk to a wildfire relief center four hours from its studio, following a devastating wildfire that started March 23 in northwest Oklahoma. Winds in excess of 40 mph pushed the fire into two Kansas counties, devastating 500 sq. miles of grazing land and injuring and killing cattle. Some of the calves' mothers died or could not be found, causing an urgent need for milk. "These ranchers have been through a lot," said Alpha Media Market Manager Larry Riggins. "Helping those in need is part of our DNA at Alpha Media, and it was the right thing to do."
---
Topic: Youth-Focused Initiatives
Date Posted: 1/14/2016

Eagle Communications' KINA-AM Salina, Kan., aired a listener call during the November 13 morning show about Salina Christian Academy. The community-funded school was in danger of closing permanently at winter break due to financial trouble. The hosts also talked with the school board president, who said $20,000 was needed by November 30. A generous listener visited the school after listening to KINA and wrote a personal check for $20,000 that day. The school continues to receive donations.
---
Topic: Community-Focused Initiatives
Date Posted: 1/14/2016

Eagle Communication's KWBW-AM Salinas, Kan., raised a record $25,500 to help local families through the "2015 Project Concern," held in partnership with Dillon's and Midwest Superstore. KWBW ran promos and talked about the drive daily on the morning show. Thanks to "Project Concern," 1,700 people in the 550 families that requested help received assistance. All funds stay local and were distributed through the Hutchinson Salvation Army, the Hutchinson Christian Soup Ministry and a local church that offers a free lunch on Thanksgiving.
---
Topic: Health Awareness Campaigns
Date Posted: 8/12/2015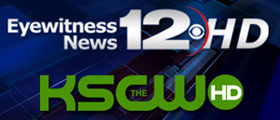 Schurz Communications, Inc. owned KSCW and KWCH Wichita, KS supported multiple women's health initiatives throughout the month of July. Examples include the American Heart Association's "Go Red Ladies Night Out," Susan G. Komen's "Pink Promise Luncheon" and Habitat for Humanity's "Women's Power Lunch."Additionally, the stations ran multiple stories that focused on the danger of leaving children and animals unattended in cars during hot summer months.
---
Topic: Youth-Focused Initiatives
Date Posted: 8/3/2015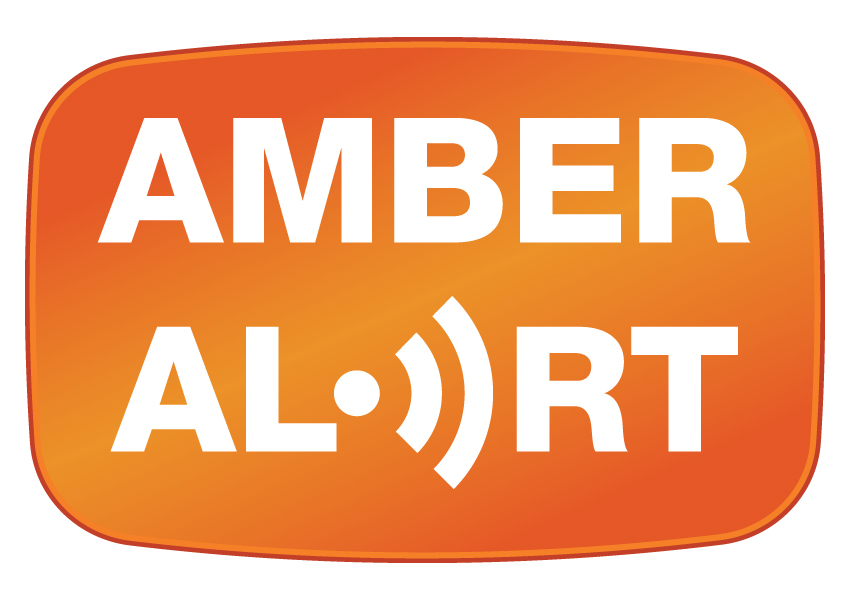 Sinclair Broadcasting Group's Fox affiliate KSAS-TV Wichita produced a PSA for television and radio on Amber Alerts, at the request of the Kansas Association of Broadcasters. "The AMBER Alert program is a vital tool for safely recovering abducted children," said Kansas Bureau of Investigation (KBI) Amber Alert Coordinator William Smith. "A strong relationship with regional broadcast partners is essential to the program."
---
Topic: Politics and Election Coverage
Date Posted: 11/20/2014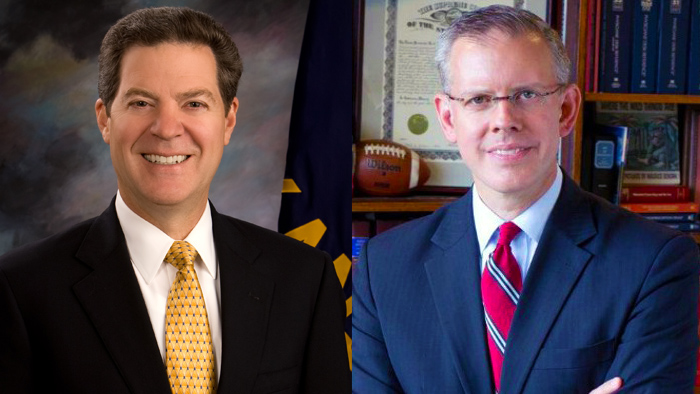 Schurz Communications' CBS affiliate KWCH-TV Wichita hosted a debate in the Kansas Governor race between incumbent Sam Brownback and challenger Paul Davis on Oct. 20. During a second debate between Brownback and Davis, held on Oct. 21 at the annual Kansas Association of Broadcasters convention, voters had the opportunity to share their views with the candidates by participating in a live, onlne discussion. Same-sex marriage and the candidates' plans for a balanced budget became focal points in this discussion.
---
Topic: Drug Prevention
Date Posted: 6/9/2014

Sinclair Broadcasting's MyNetworkTV affiliate KMTW-TV Wichita received a Media Excellence Award for its public service efforts to promote a drug-free Kansas from the Partnership for Drug-Free Kids. The Partnership recognized 26 other local TV stations across the country that provide outstanding support for the nonprofit's efforts to reduce teen substance abuse and support families impacted by addiction. Click here to learn more.
---
Topic: Health Awareness Campaigns

The new year kicked off a groundbreaking effort to raise money for the local chapter of the Susan G. Komen for the Cure by KSNW-TV in Wichita, Kan. The station's homegrown idea, "KSN Dream House for the Cure," involves more than 30 companies donating materials and volunteering time to construct a state-of-the-art, environmentally friendly house in The Oakes Golf Course Community, with all proceeds going to help fight breast cancer. The station has supported efforts by the Komen Foundation for years. "When we were talking about creating a new project to raise money and awareness, we wanted to construct an event that people could watch from the ground up," said News Director Todd Spessard. When the nine-month project is complete, the resulting donation could be the largest ever made to the Mid-Kansas Komen Chapter. Proceeds are estimated at a half-million dollars. The donation will be used locally to fund projects such as the "Early Detection Works" program, which provides free mammograms for uninsured and low income women. From the floor to the roof, each week KSNW broadcasts reports on the project's progress, raising awareness about breast cancer at the same time.
---
Topic: Animal Protection

To help people and pets find one another, WDAF-FM in Mission, Kan., partnered with Wayside Waifs, the largest animal shelter in the area, for the inaugural Pet Adopt-A-Thon in the fall of 2007. More than 75 percent of the shelter's animals found permanent homes during the two-day event, making room for other homeless animals at the shelter. A homepage presence on the station Web site allowed listeners to view animals beforehand and an email blast about the opportunity went out to the station's 9,000 "Wolf Pack" members. Additionally, the station aired recorded and live promotional announcements for one week and kicked off the affair with a live broadcast of its morning show from the shelter. On-air personalities and station staff stayed at the adopt-a-thon from sunrise to sunset. A second adopt-a-thon was held in April 2008, with even greater success. Almost every animal – 237 out of the shelter's 250 residents –was adopted in three days. "WDAF's help is immeasurable," said Jenny Brown from Wayside Waifs. "There is a home for every animal, but you have to get the word out, and this event allows us to do that. When the adopt-a-thons were over we had an empty shelter and a full heart." Plans are set for WDAF to support the adopt-a-thon on a semiannual basis.
---
Topic: Neighbors in Need

At least once a month, KCLY-FM in Clay Center, Kan., holds an on-air auction to raise funds for community members facing large medical bills or other crisis situations, such as a home fire. Each KCLY Honor Benefit Auction raises funds for a specific individual in the listening area, whose story is shared through the airways in news segments and promotional spots for the auction. Local businesses and neighbors donate items, and the station photographs each and posts a description on its Web site in preparation for the fundraiser. In 2007, 14 individuals received a helping hand from the program, which raised over $16,000. The station has been holding auctions for five years. "The families these fundraisers are done for listen to the auction, sometimes even from their hospital bed," said Linda Underwood, community service team director of the Republican River Chapter of Thrivent Financial for Lutherans. "This service has helped many make it through a very difficult time in their lives."
---
Topic: Safety Initiatives

"Lock it, remove it or lose it." That's the message WIBW-TV in Topeka, Kan., got out to its viewers during its winter campaign to help law enforcement fight back against property theft. In addition to a 30-minute primetime special featuring the Topeka police chief and the sheriff of Shawnee County, the station produced an aggressive public service campaign, including regular announcements and stories in morning and evening news casts. The on-air effort educated viewers on how to prevent becoming a victim of theft. The online component of the campaign included tips, statistics and interactive maps of areas with the highest property crime rates. The impact of the "Lock It, Remove It or Lose It" campaign was dramatic. When the crime statistics came out for December, car thefts were down 40 percent from the previous year, and there was a 29 percent decrease in the overall crime rate. "Property theft usually spikes in December because there are more targets and opportunity," said Capt. Ron Brown of the Topeka Police Department. "Not only did we not see a spike, we saw a double digit reduction. We've never seen reductions like that in the 27 years I have been here."
---
Topic: Military-Focused Initiatives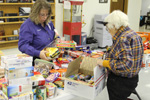 Journal Broadcasting Group's KFDI-FM Wichita's "Christmas in a Box" holiday campaign delivered approximately 500 packages to American troops from Kansas serving in Afghanistan, Korea and Africa. The packages were filled with snacks, toiletries, entertainment items, holiday decorations and letters of support from home. Listeners submitted names of loved ones who are deployed. The station also hosted a benefit concert to cover shipping costs.
---
Topic: Politics and Election Coverage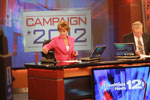 Schurz Communications Wichita, Kansas stations KWCH-TV, KBSH-TV, KBSL-TV, KBSD-TV, KSCW and KDCU offered free air time in October for candidates running in the 4th Congressional District. The stations aired two, 30-minute Live Candidate Forums for Sedgwick County Sheriff and District Attorney and a 30-minute Fluoride Special to educate viewers on the ballot issue. The stations tracked and analyzed polling data on the local races and the Fluoride issue. KDCU, a Univision affiliate, aired information in Spanish when possible.
---
Topic: Health Awareness Campaigns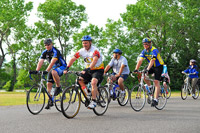 Newport Television's Wichita Stations Host Bike-A-Thon Newport Television's KSAS-TV and KMTW-TV Wichita teamed up with the American Diabetes Association for the Tour-De-Cure Bike-a-thon. The tour includes a series of fundraising cycling events held in 44 states nationwide to benefit the ADA. More than 300 riders participated in the Wichita event, raising over $100,000 in pledges, accounting for a 40 percent increase over last year's totals. All donations help to prevent and cure diabetes and improve the lives of all people affected by the disease.
---
Topic: Disaster Relief and Recovery

KWCH-TV Uses Multi-Platform Approach in Tornado Coverage Shurz Communication-owned KWCH-TV Witchita's Storm Team 12 sprang into action when numerous tornadoes touched down in Kansas on April 14. The station's meteorologists cut into regular programming on KWCH-TV's main channel and its digital multicast channel. The station then moved into 24.5 hours of continuous storm coverage with KWCH-TV's team of storm chasers capturing the weather firsthand. KWCH-TV provided live updates throughout coverage of the storm and sent out more than 64,000 text messages to viewers who subscribe to storm alerts. The station also compiled information for the KWCH12 App for Android and iPhone as well as for the KWCH-TV website. Video of KWCH-TV's multiplatform storm coverage is available here here.
---
Topic: Youth-Focused Initiatives

Newport Television's KSAS-TV and KMTW-TV Wichita, Kan., participated in the annual Big Brothers Big Sisters Media Bowl for Kids' Sake. Dozens of local radio and television personalities attended the bowling event and competed to raise the most money for Big Brothers Big Sisters, which serves more than 6,500 children across Kansas each year. With more than $1,000 in donations, Team KSAS-TV and KMTW-TV collected the most money and helped the event draw more than $23,000 for the organization.
---
Topic: Youth-Focused Initiatives

Newport Television's Fox affiliate KSAS-TV and MyNetworkTV affiliate KMTW-TV Wichita, Kan., teamed up to promote the second annual Art for Arthritis event on March 10. Fourteen youth arthritis patients each joined a local artist to create artwork including photography, paintings, clay pieces and three-dimensional puzzles for the event. Their work was auctioned off during the Art for Arthritis gathering, with some of the pieces selling for more than $500. In total, the event raised $36,000 for the Arthritis Foundation of Kansas.
---
Topic: Youth-Focused Initiatives

Newport TV-owned KSAS-TV Wichita, Kan., joined the local Big Brothers Big Sisters in providing 10 mentors and their "littles" with free tickets to a local Wichita State University (WSU) basketball game. During the game, the Big Brothers Big Sisters program was spotlighted on the scoreboard in a video for the organziation's new "Start Something" campaign. All fans at the game had the chance to text and win an autographed WSU Shocker jersey. More than 350 texts were recieved, with 100 individuals opting to learn more about becoming a mentor for Big Brothers Big Sisters.
---
Topic: Youth-Focused Initiatives

KTPK-FM, Country Legends 106.9 and Gray Television's WIBW-TV Topeka, Kan., held their annual "Battle of the Elves," a toy drive competition between KTPK-FM's Chris Fisher and WIBW-TV's Jeremy Goodwin to benefit the Topeka Rescue Mission. Both stations' responses were overwhelming, together collecting a record $47,000 worth of toys. While 4,739 items were received, WIBW-TV raised 133 more than KTPK-FM, squeaking out a victory that forced Country Legends' Goodwin to dress like an elf for a day.
---
Topic: Youth-Focused Initiatives

Newport Television's Fox Affiliate KSAS-TV and Mercury Broadcasting's MyNetworkTV affiliate KMTW-TV Wichita, Kan., arranged several community activities during the final months of 2010. Among the campaigns, KSAS-TV and KMTW-TV hosted a hats and mittens drive for Child Start and Head Start of Wichita. More than 1,020 preschoolers were outfitted with warm apparel for the Wichita winter.
---
Topic: Youth-Focused Initiatives

Each year, KFDI-FM in Wichita, Kan., harnesses the power of radio to help children battling cancer. For two days, the station dedicates the airwaves to raising awareness and money for St. Jude Children's Research Hospital. Zachary, a cancer survivor from the Wichita-area who was treated at St. Jude and is now a healthy eight-year-old boy, was one of the many on-air guests. During the 16 years KDFI has hosted the radiothon, more than $2 million has been raised. KDFI's efforts are part of the Country Cares for St. Jude Kids program, one of the most successful radio fundraising events in the nation, where more than 200 radio stations have raised nearly $350 million in pledges.
---
Topic: Youth-Focused Initiatives

Kids at Children's Mercy Hospital and elderly in nursing homes had reason to smile last February when the morning show from KUDL-FM in Mission, Kan. delivered more than 30,000 handmade Valentine's Day cards. The station's annual "Valentine Card Shower for Children's Mercy Hospital" has become a community-wide art project. Last February, the station inspired its listeners to take out the scissors, glitter and glue through on-air promotional announcements, a feature story and email blast to 33,000 people. Hundreds of area schools, Boy and Girl Scout troops, church groups and offices joined the long-time effort. Station talent dedicated 20 hours to the event, helping children at the hospital decorate bags to hold their valentines and celebrate the holiday. "We look forward to it for months," said Tom McCormally from Children's Mercy Hospital. "Children with oxygen and on crutches all make it from their rooms to where we have thousands of valentines spread out. They get as many as they want. It makes Valentine's special here." KUDL was a National Association of Broadcasters' Crystal Award Finalist in 2008.
---
Topic: Animal Protection
View Video
It's the four-legged social event of the year, and KMAJ-FM in Topeka, Kan., has broadcast from it live since its inception back in 1996. The annual Paws in the Park event is Helping Hands Humane Society's largest fundraiser, with proceeds benefiting its day-to-day operations. To make sure pets and their people don't miss the event's one-mile walk, pet contests and paw readings, the station airs public service announcements and live liners, and posts information on its Web site and "Majic Cares Community Calendar." Rose Diehl, midday announcer and program director at KMAJ, has hosted the event since the beginning, and other on-air personalities serve as judges for the pet contests. Over the years, the fundraiser has brought $500,000 of support to the shelter, with KMAJ's in-kind donations totaling more than $120,000. At the beginning of 2008, KMAJ also participated in an event to support the humane society's plans to build a new shelter. The station partnered with a local television station for a joint radiothon/telethon, which raised more than $110,000 to make sure homeless cats and dogs have a home.
---
Topic: Community-Focused Initiatives

For nearly two decades, KNZA-FM Hiawatha, Kan., has supported the Brown County Fair by turning over the airwaves for a two-night "Spotlight Auction." The fundraiser averages around $9,000 annually, which allows for additional entertainment and activities to be brought to the fairgrounds. The event has continually been successful, evidenced by the fact that in 2007, auctioned items brought in more than 100 percent of their value. Station staff, from management to part-timers, takes turns acting as auctioneers during the seven hours of live broadcast. A month before the event, the station launches a promotional campaign, talking up items to be auctioned. When it comes time to round up the community to go to the fair, the station brings 4-H kids into the studio to record announcements encouraging everyone to head on down.
---
For more examples of how Kansas' local radio and TV broadcasters are serving every local community, please contact the Kansas Association of Broadcasters .