Kentucky's Broadcasters
Serving Every Local Community
Topic: Children's Issues
Date Posted: 12/5/2017
Alpha Media's WXMA-FM, WDJZ-FM, WGZB-FM, WMJM-FM and WGHL-FM Louisville, Ky., raised $131,000 during a radiothon for Norton Children's Hospital November 16 – 17. The radiothon helps the hospital purchase equipment, expand care and develop life-saving research for more than 170,000 children yearly. "Norton Children's Hospital is an integral part of this community and we are proud to partner with them," said Market Manager Bill Gentry. "The entire Alpha Media staff once again went above and beyond all expectations and helped deliver some outstanding results."
---
Topic: Children's Issues
Date Posted: 1/27/2017
Forever Communication's WBVR-FM Bowling Green, Ky. raised $92,000 in its 25th annual Country Cares for St. Jude Kids radiothon, held January 26-27. In the radiothon's 24-year history, WBVR has raised more than $2,000,000 to fight childhood cancer.
---
Topic: Youth-Focused Initiatives
Date Posted: 12/1/2016
Alpha Media's Louisville stations WXMA-FM, WDJX-FM, WGZB-FM, WMJM-FM and WGHL-FM raised more than $890,000 in support of Norton Children's Hospital during a two-day radiothon.
---
Topic: Drug Prevention
Date Posted: 11/15/2016
Paxton Media's NBC affiliate WPSD-TV Paducah, KY addressed the opioid crisis that affects the community by highlighting the story of 28-year-old Douglas Koon, who has been struggling with addiction for 11 years. Many adolescents and young adults face the decision of whether to abuse prescription drugs before they turn 18. WPSD-TV shared the message that people should not be scared to ask for help. Watch video here.
---
Topic: Politics and Election Coverage
Date Posted: 11/3/2016
Max Media's NBC affiliate WNKY Bowling Green, Ky. airs "Get Out the Vote" PSAs in multiple languages. The spots ran at least once an hour on a rotating basis in the 10 days leading up to the election. View PSAs in English, Bosnian and Spanish.
---
Topic: Community-Focused Initiatives
Date Posted: 8/31/2016
Raycom's NBC affiliate WAVE Louisville will host a community event later this month as part of "Taking Back Your Streets," an on-air and online initiative to address the area's growing violent crime problem. WAVE dedicated its 7:30 p.m. newscast on August 31 to a special program that launched the campaign. "Taking Back Your Streets" investigates reasons for the increase in violence, uses former police officers as safety experts to inform viewers about how to protect themselves and highlights successful tools to effect change. In the first nine months of 2016, Louisville had more than 80 murders.
---
Topic: Investigative Reporting
Date Posted: 7/7/2016
Louisville Public Media's WFPL-FM Louisville won a 2016 Society of Professional Journalism Award for "Kentucky Man Banished to Florida Sues Police, Alleges Harrowing Ordeal." Local police had been ordered by a judge to transport Adam Horine, who has a history of mental illness, to a state hospital for treatment. After Horine landed in Florida, the police chief and one of his officers were indicted.
---
Topic: Community-Focused Initiatives
Date Posted: 7/7/2016
TEGNA's ABC affiliate WHAS-TV Louisville accepts grant proposals from non-profit organizations that serve Kentucky and Southern Indiana. Grants are awarded through the TEGNA Foundation, whose mission is to invest in the future of the communities it serves and in the future of the industry.
---
Topic: Investigative Reporting
Date Posted: 7/7/2016
Raycom Media's NBC affiliate WAVE-TV Louisville investigated a stalled $14.5 million road construction project. Area residents were frustrated by a five-mile stretch of road clogged with orange barrels and other safety concerns. The station discovered the project was held up to a water company not submitting paperwork on time. Soon after, the problem was rectified and construction began.
---
Topic: Youth-Focused Initiatives
Date Posted: 6/4/2016
TEGNA's ABC affiliate WHAS-TV Louisville raised $5.5 million in its 63rd Crusade for Children, held June 4-5. All donations fund grants for agencies, schools and hospitals that improve the lives of children with special needs. Since 1953, the event has raised more than $165 million.
---
Topic: Local News
Date Posted: 5/17/2016
Raycom Media's ABC affiliate WLOX-TV Biloxi-Gulfport was providing wall-to-wall coverage of severe weather on May 17 when the station was struck by lightning. Station employees continued to inform residents of the weather via Facebook Live and other social media. On-air signals were restored a few hours later.
---
Topic: Health Awareness Campaigns
Date Posted: 4/12/2016
Raycom Media's WAVE-TV Louisville held a phone bank on April 12 to benefit Alzheimer's research. Nine employees of the Alzheimer's Association answered phones from 5 – 8 p.m., taking 110 total calls. The Association was able to refer viewers to their 24-hour hotline, which is key to spreading important reference and assistance material.
---
Topic: Youth-Focused Initiatives
Date Posted: 4/6/2016
Townsquare Media, Inc. raised $1.4 million for St. Jude Children's Research Hospital during the group's third national Country Cares radiothon, March 3-4. Townsquare stations in 16 markets, including Albany, NY; Owensboro, Kentucky; Lafayette, Louisiana; and Tyler, Texas, participated to help St. Jude continue their life saving treatments. Families never receive a bill from St. Jude for treatment, travel, housing or food.
---
Topic: Youth-Focused Initiatives
Date Posted: 1/14/2016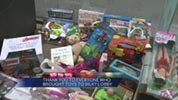 Hearst Television's CBS affiliate WLKY Louisville broke a world record with its toy drive on December 16. WLKY collected 6,223 gifts, which equates to eight toys collected every minute for 12 hours. Watch video.
---
Topic: Community-Focused Initiatives
Date Posted: 1/14/2016

Paxton Media Group's NBC affiliate WPSD-TV Paducah, Ky.'s 59th annual "Telethon of Stars Celebration Concert" raised $187,000 on November 14 to support local Easter Seals programs for children and adults with special needs. Performers included Lee Greenwood, The Talleys, Brian Hyland, The Chiffons, Johnny Tillotson and Shirley Alston Reeves of The Shirelles.
---
Topic: Politics and Election Coverage
Date Posted: 11/5/2015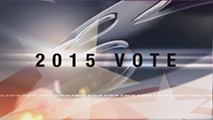 An Oct. 6 debate between Kentucky gubernatorial candidates Jack Conway and Matt Bevin aired on Cordillera Communication's NBC affiliate WLEX-TV Lexington, Ky.; Gray's WSAZ-TV Huntington, W.V.; iHeartMedia's WHAS-AM Louisville; Raycom Media's NBC affiliate WAVE-TV Louisville; Fox affiliate WXIX-TV Newport, Ky.; and NBC affiliate WFIE-TV Owensboro, Ky. (watch video).
---
Topic: Politics and Election Coverage
Date Posted: 10/19/2015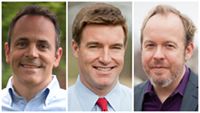 Gray Television's CBS affiliate WKYT-TV Lexington hosted a debate on September 15 between the state's three gubernatorial candidates: Jack Conway, Matt Bevin and Drew Curtis. Topics included same-sex marriage licenses and Medicaid funding. In another hour-long debate, held September 23, WKYT and Hearst Television's CBS affiliate WLKY-TV Louisville hosted candidates for lieutenant governor, Jenean Hampton and Sannie Overly. WLKY has earned Walter Cronkite Awards for Excellence in Television Political Journalism for eight consecutive years for its coverage of local politics.
---
Topic: Community-Focused Initiatives
Date Posted: 10/19/2015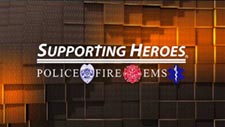 Raycom Media's NBC affiliate WAVE-TV Louisville, Ky., raised $15,000 for the non-profit organization Supporting Heroes on September 11. Supporting Heroes provides families of public safety personnel killed in the line of duty with $3,000 to cover financial needs until state or federal benefits arrive.
---
Topic: Youth-Focused Initiatives
Date Posted: 9/14/2015
Hearst Television's CBS affiliate WLKY-TV Louisville raised $7,000 on August 25 during a telethon for the Juvenile Diabetes Research Foundation. As many as three million Americans are living with the chronic disease, which is usually diagnosed in children and young adults. The telethon featured children living with the disease, as well as experts who discussed diagnosis, treatment and research.
---
Topic: Youth-Focused Initiatives
Date Posted: 3/15/2015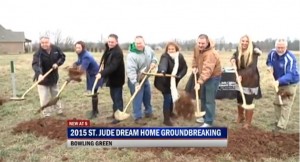 Gray Television's ABC affiliate WBKO-TV Bowling Green, Ky. partnered with local building contractor Sweets Design Build to give away a St. Jude Dream Home for the tenth year. A large portion of the building materials for the home were donated or purchased at a reduced rate. WBKO-TV promoted the giveaway on-air and raised $600,000 through a raffle. In the past ten years, the station donated more than six million dollars to St. Jude Children Hospital, which helps ensure that families do not pay for treatment.
---
Topic: Safety Initiatives
Date Posted: 2/9/2015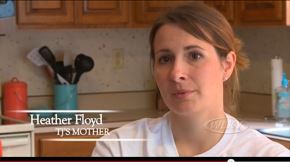 Hearst Television's CBS affiliate WLKY-TV Louisville, Ken. shared an inspiring story in mid-January about helmet safety. One day in 2010, TJ was riding his bike and crashed it. He was not wearing a helmet, and suffered a life-altering brain surgery. "It's the 'good news,' inspirational type of story viewers always say they want," says Andrea Stahlman, news director of WLKY. Stahlman wrote and co-produced the special with WLKY photojournalist Scott Echhardt. Click the link to view the story, The Invisible Journey.
---
Topic: Youth-Focused Initiatives
Date Posted: 1/20/2015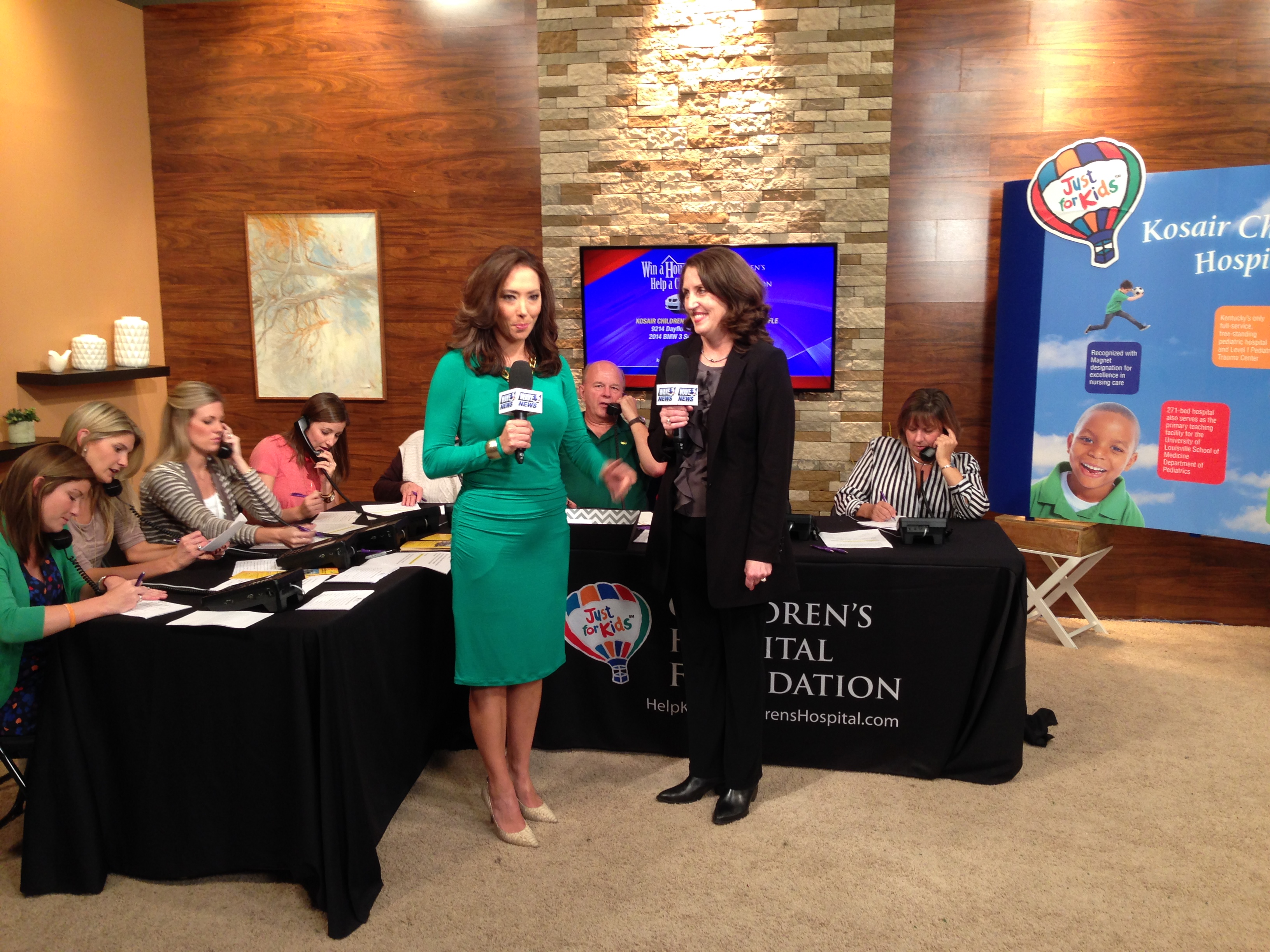 Raycom Media's NBC Affiliate WAVE-TV Louisville, Ky. hosted an all-day telethon that raised more than $136,000 for Kosair Children's Hospital Foundation. The telethon helps children from Kentucky and southern Indiana to receive hospital treatments regardless of their ability to pay. WAVE anchors, including Shannon Cogan, participated.
---
Topic: Health Awareness Campaigns
Date Posted: 1/20/2015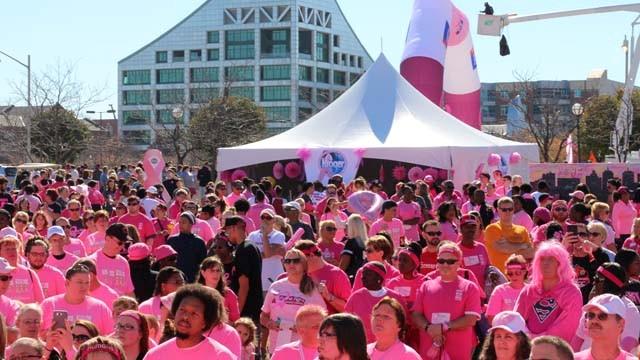 Raycom Media's NBC Affiliate WAVE-TV Louisville, Ky. supported the American's Cancer Society during breast cancer awareness month. Anchor Dawne Gee emceed the annual "Making Strides to End Cancer Walk" and conducted live interviews before and after the event. Also, the station donated air time for hundreds of PSAs to broadcast, encouraging people to register for the cancer walk. WAVE employees also formed a team for the walk to raise money for the American Cancer Society.
---
Topic: Health Awareness Campaigns
Date Posted: 12/4/2014

Alpha Media's Louisville, Ken., stations - WGZB-FM, WDJX-FM, WMJM-FM, WXMA-FM and WGHL-FM - raised $945,000 during its 6th Annual Kosair Children's Hospital Radiothon on Nov. 20 and 21. In the past five years, the stations raised over $1 million. This year, they far exceeded their goal of $300,000, raising almost as much as the past five years combined. "This wonderful event has driven our team for six years and we look to do many more in the future," said Alpha Media Louisville Market Manager Dale Schaefer.
---
Topic: Youth-Focused Initiatives
Date Posted: 11/15/2014

Raycom Media's NBC Affiliate WAVE-TV Louisville, Ky. raised more $136,000 for the Kosair Children's Hospital foundation during a telethon in late October. The funds help children from Kentucky and southern Indiana receive hospital treatments. In preparation for the telethon, WAVE-TV produced and aired PSAs and sold raffle tickets.
---
Topic: Military-Focused Initiatives
Date Posted: 9/15/2014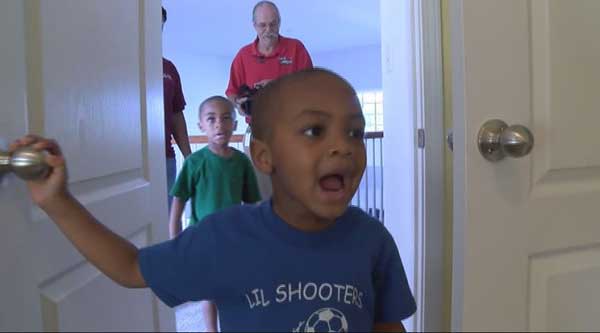 Raycom Media's NBC Affiliate WAVE-TV Louisville, Ky. surprised a local family with two military parents with a bedroom makeover. The station surprised the Roberts family with a new playground, a complete bedroom makeover - filled with new toys and furniture – and a new dishwasher. Both parents have served in the National Guard for over ten years.
---
Topic: Youth-Focused Initiatives
Date Posted: 8/11/2014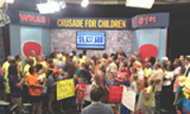 Clear Channel's WHAS-AM and Gannett-owned ABC affiliate WHAS-TV Louisville hosted the 61st annual "WHAS Crusade for Children" radio- and telethon. The event helped fire departments collect donations across Kentucky and southern Indiana for special needs children. This year the fundraiser raised more than $5.6 million for area children. Since its inception in 1954, the Crusade has collected more than $160 million.
---
Topic: Politics and Election Coverage
Date Posted: 6/9/2014

The Kentucky Broadcasters Association (KBA) will help coordinate a series of debates between the candidates running for Kentucky's U.S. Senate seat later this year. Block Communication's FOX affiliate WDRB-TV Louisville has extended an offer to all Kentucky radio and television stations to participate. The first debate is expected later this summer.
---
Topic: Community-Focused Initiatives
Date Posted: 5/14/2014
In 2013, East Kentucky Broadcasting's WDHR-FM Pikeville, Ky. achieved its primary mission of keeping eastern Kentucky informed of all local events, winning it a 2014 NAB Crystal Radio Award. Throughout the year, WDHR-FM took a stand against bullying in the community and organized the region's first anti-bullying rally. When the station realized its community had the highest number of automobile crashes in Kentucky, WDHR-FM launched the most ambitious campaign in its history called "Drive Down" which aims to reduce those numbers. In 2013 alone, through the events WDHR-FM's staff and company helped promote, organize and work, more than $300,000 was raised for various local charities and nonprofit organizations.
---
Topic: Youth-Focused Initiatives
Date Posted: 1/10/2014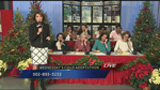 Hearst's CBS affiliate WLKY-TV Louisville hosted its 27th annual Wednesday's Child Adopt-athon to help provide supportive services to children awaiting adoption in Kentucky and further recruitment efforts for adoptive families. The event raised nearly $64,000 and generated 40 calls from prospective adoptive parents. Since 1980, WLKY-TV has helped find permanent homes for more than 4,000 special needs children.
---
Topic: Youth-Focused Initiatives
Date Posted: 7/8/2013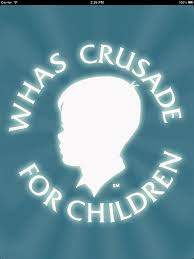 Belo Corporation's WHAS-TV and Clear Channel Media and Entertainment's WHAS-AM Louisville, KY hosted the annual Crusade for Children. For the second time since the Crusade for Children began 60 years ago, the event raised over $6 million for children with special needs in Kentucky and Indiana. In addition to the event's telethon, firefighters go door-to-door to collect money in fireman's boots. Local businesses and civic groups also contribute to the cause.
---
Topic: Disaster Relief and Recovery

Last week, as severe storms and tornadoes moved across the Cincinnati/Northern Kentucky DMA, the area's four local broadcast television stations were live on air, commercial free, until nearly 3 a.m. providing weather updates and information to keep their viewers safe. According to Nielsen, between 1 and 2:30 a.m. the four local stations had a combined household ratings of more than 30. To put that in context, more people were awake from 1 to 2:30 a.m. watching weather coverage provided by local broadcasters than would be watching a Sunday afternoon Bengals game. Scripps Television-owned WCPO-TV, Cincinnati's ABC affiliate, had a household rating of more than 10 between 1 and 2:30 a.m., the second highest rated programming of the day only behind "Dancing With The Stars."
---
Topic: Disaster Relief and Recovery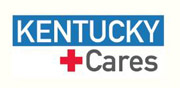 Gray Television's WKYT-TV Lexington joined a team of organizations including Clear Channel Radio, The Lexington-Herald Ledger, the American Red Cross and UK IMG Sports Marketing, among others, in hosting the "Kentucky Cares Telethon" for tornado victims. WKYT-TV opened its doors for volunteers to come in and answer donation calls. In total, the event raised $404,682 on March 5.
---
Topic: Disaster Relief and Recovery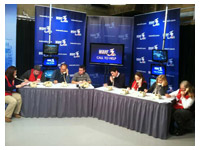 Employees at Raycom Media's WAVE-TV Louisville manned the phones during the "WAVE 3 Call to Help" telethon for families impacted by the tornadoes. Viewers generously responded to the call, pledging $431,300 during the drive. Additionally, WAVE-TV partnered with the local A. Arnold Moving Company who set up a large truck outside the station's studios. Viewers were encouraged to drop off non-perishable food, paper products, toiletries, cleaning and first-aid supplies and volunteers from the local Salvation Army staffed the truck to collect the goods. Click here to watch how viewers hit the road and delivered their donations to WAVE-TV.
---
Topic: Community-Focused Initiatives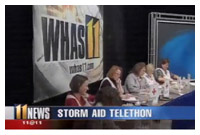 Belo's WHAS-TV Louisville broadcast a four-hour "Storm Aid Telethon" on March 5 to raise money for storm victims living in Kentucky and Southern Indiana. According to one of WHAS-TV's anchors, "The phones were ringing so rapidly. In fact, each time we put the receiver down, someone else was ringing in." In total, WHAS-TV viewers raised $85,125 during the live broadcast. All relief funds were donated to the Red Cross. Click here to watch clips from WHAS-TV's Storm Aid Telethon.
---
Topic: Disaster Relief and Recovery

The four commercial television stations in Lexington, Ky. – Cordillera Communications-owned WLEX-TV; Media General's WTVQ-TV; Gray Television-owned WKYT-TV and Sinclair's WDKY-TV – teamed up with the American Red Cross to host a telethon to raise money for victims of the storms, tornadoes and floods in Kentucky and other states. Each station promoted the drive during their newscasts and other programming. Winn Stephens, relief coordinator with the Red Cross in Lexington noted, "We wanted to make sure folks had an outlet to give to all of the victims of this recent string of deadly storms." Doug Hogan, news director at WTVQ-TV, said "We thought it would be nice if all the stations in town came together to make a difference… Helping storm victims is the only goal."
---
Topic: Disaster Relief and Recovery

When a snow and ice storm left hundreds of thousands in the dark and caused a statewide emergency declaration, radio stations WBIO-FM, WXCM-FM, WLME-FM, WKCM-AM and WVJS-AM in Owensboro, Ky., and WTJC-AM/FM in Tell City, Ind., powered on. Throughout the day and the night, the sister stations broke from all regular programming to get crucial information out to their listeners, many of whom had no power, no heat and no other means of getting emergency information. Phones at the stations began to ring; callers needing kerosene and generators got word out through the radio. The stations stayed on air continuously with updates until the crisis passed. "People will come up to me and thank us for being a lifeline, because there was no other way to get information," said Mike Chaney, news director for the seven stations. "When the power is out, you have radio."
---
Topic: Education

For a week each year, those behind the microphone at WKDZ-FM in Cadiz, Ky., become auctioneers during the Rotary Radio Auction. Both the station and the local Rotary Club were founded in 1966 and have been partners since the beginning. The 41st annual auction brought in bids from across the country and raised more than $160,000. Fifty percent of this money funds grants and scholarships for students in Trigg County; the other half supports youth and senior programs. The auction takes place over a week with 27 hours of live broadcast. A full series of promotional spots plays for weeks before the event, and on the first night of the auction, the station runs a one-hour program about the work of the Rotary Club. The money raised through the auction has quadrupled in the past eight years. General Manager Beth Mann attributes some of this success to a daily effort by WKDZ to talk on the air about where money raised by the auction has gone and who it has helped. "The money is filling a need every day," said Mann, who also serves on the Rotary committee for student grants.
---
Topic: Community-Focused Initiatives

Through a 22-part series, WUGO-FM in Grayson, Ky., passed down the 170-year history of the county to the 3,800 people who live there. General Manager Francis Nash spent a year researching and writing "Historical Views of Carter County." The segments aired twice each day for a month, and daily promotional spots alerted listeners to the opportunity to tune in. At the conclusion of the broadcasts, the series was published as a 75-page history book, and 2,100 free copies were given out as a gift from the station on the 100th anniversary of the courthouse. The station broadcast live from book distribution sites and aired promotional announcements about where to pick up a free copy. Every book was taken within five days. In a letter of thanks to the station, Linda Low, a board member of Olive Hill Historical Society, wrote, "It will be on the book shelves in many Carter County homes for years to come reminding them of their rich history and heritage, and of a community-minded, hometown radio station that cares about its roots." WUGO was a 2008 National Association of Broadcasters Crystal Award winner.
---
Topic: Youth-Focused Initiatives

With its staff of five dedicated to supporting the community, WAVJ-FM in Princeton, Ky., worked with local high school students on two important campaigns in 2007. First, the station raised awareness about the dangers of smoking by playing anti-smoking public service announcements produced by the students at Caldwell County High School. For the second effort, the station provided key on-air support for the Caldwell County High School Food Drive, an annual month-long competition between schools in the area. WAVJ aired more than 100 promotional announcements and broadcast live from the kick-off event at a neighborhood market, where more than 500 canned items were collected for the needy. The station also opened its doors to the students, inviting them to come to the studio and record announcements in support of their food-donation team.
---
Topic: Neighbors in Need

More than 350 volunteers put on their Santa hats for WBKR-FM in Owensboro, Ky., last year as part of the station's 31st annual "WBKR Christmas Wish" program. The volunteers read each wish request from a family in need, verified its accuracy and handed it off to an on-air personality who encouraged listeners to "adopt" the family by fulfilling their Christmas wish. Community members were able to apply for the program through WBKR's Web site. Between online applications and those received by mail, more than 1,400 requests arrived at the station. To grant as many wishes as possible, WBKR conducted an on-air auction to raise additional funds during the last week of the effort. When all was said and done, the community of only 100,000 people had donated nearly $100,000 in cash and another $100,000 worth of donated toys and merchandise. The giving spirit of WBKR listeners made it possible for the wishes of 1,280 families to come true.
---
Topic: Neighbors in Need

People in need of eye care in a rural area of the state have gotten it with the help of a long-time partnership between WXKQ-FM in Whitesburg, Ky. and the local Lions Club. For more than 30 years, the station has donated airtime for the Whitesburg Lions Club's annual auction. Proceeds go toward eye care for needy children and adults in the area. In 2007, the station donated airtime for a second auction for the Neon Lions Club. The station provided a total of 16 hours of live broadcast between both auctions. In addition to handing over the airwaves and providing all equipment, the station promoted each event with 75 minutes of promotional spots encouraging listeners to bid. The staff put 20 hours into the events, which raised $14,000 to help ensure good sight. "We are a small club with only 24 members," said Kester Halcomb, who serves on the Eyeglass Committee of the Whitesburg Lions Club. "We just couldn't make it without the radio station."
---
Topic: Disaster Relief and Recovery

When a train derailed in January 2007 causing one of the biggest railway fires in the state's history, WXMA-FM in Louisville, Ky., immediately broke into programming with live reports. The 12 train cars involved in the wreck contained flammable liquid, gases and accelerant compounds, which created a hazardous fire visible from 2 miles away. Authorities shut down an 18-mile stretch of Interstate 65. During the emergency, the station interviewed representatives from the American Red Cross, police and eyewitnesses. On the days following, the morning show conducted five interviews with local Red Cross officials and used live talk to solicit donations to aid the relief effort. Headline articles were posted on the station's Web site, as well as details on how to help. WXMA's efforts resulted in more than a hundred people volunteering to help in the first days of the disaster and $70,000 in contributions.
---
For more examples of how Kentucky's local radio and TV broadcasters are serving every local community, please contact the Kentucky Broadcasters Association .