Maine's Broadcasters
Serving Every Local Community
Topic: Military-Focused Initiatives
Date Posted: 11/30/2016
TEGNA's NBC affiliate WCSH Portland, ME, raised $96,000 in its first-ever telethon to help local veterans go to Washington, D.C. to see the war memorials through the Honor Flight program. The money will provide at least 138 veterans with an all-expenses paid trip to visit the memorials created in their honor. Priority is given to seniors, World War ll veterans and those who may be terminally ill. "I always felt like a nobody, but after the trip in June 2016, I felt like a very special somebody" said WWII veteran Theodore Perry.
---
Topic: Politics and Election Coverage
Date Posted: 11/5/2015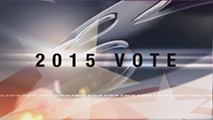 Tegna's NBC affiliate WCSH-TV Portland, ME broadcast live a debate between incumbent Mayor Michael Brennan and challenger Ethan Strimling on Oct. 13 (watch video).
---
Topic: Youth-Focused Initiatives
Date Posted: 10/14/2015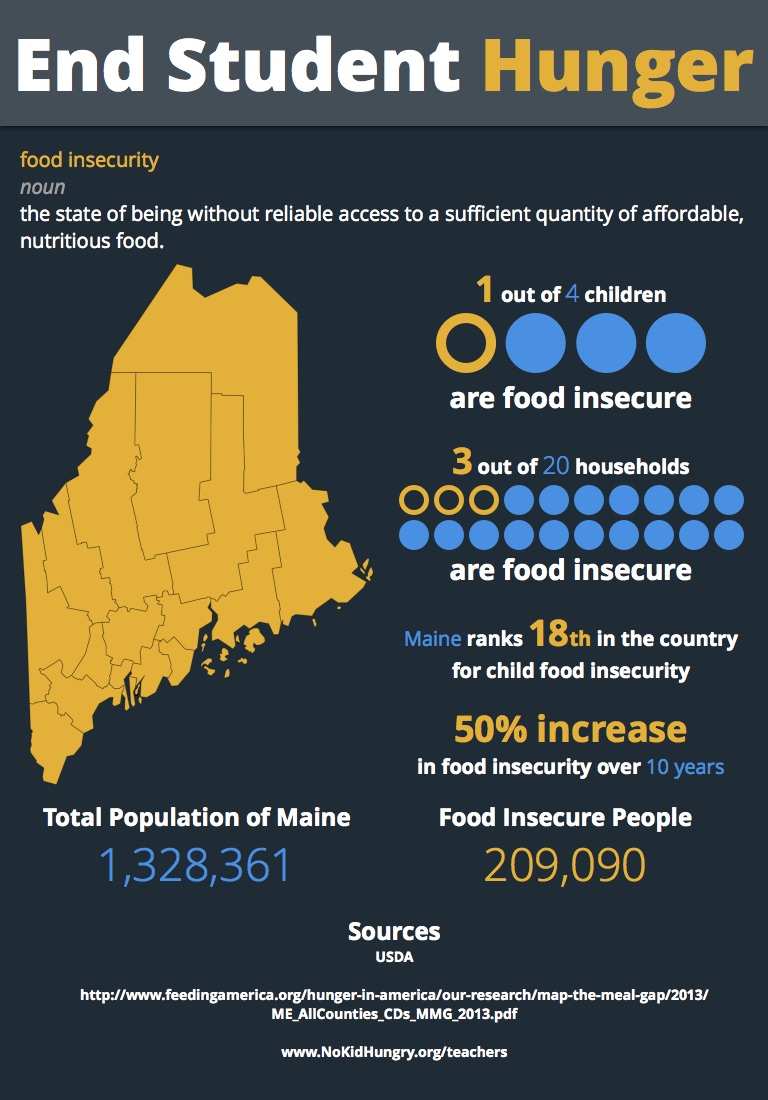 Diversified Communications' CBS affiliate WABI-TV Bangor, ME is continuing its "End Student Hunger" campaign for three months this fall with public service announcements. Each PSA will highlight a different local teacher who has students who face food insecurities. Viewers will be encouraged to donate food to local schools and food pantries.
---
Topic: Youth-Focused Initiatives
Date Posted: 1/13/2015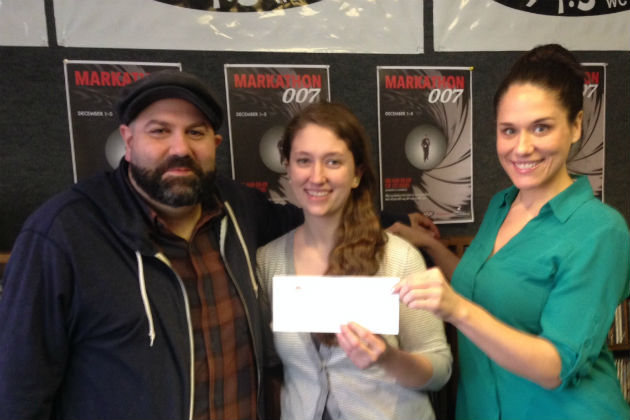 Townsquare Media's WCYY-FM Portland, Maine raised $50,000 for the Center for Grieving Children during "The Markathon." Host Mark Curdo stayed on air for 102 hours, playing requests from people who donated. The Center for Grieving Children helps 4,000 youth annualy who have lost a family member or who came to Maine from areas facing war and genocide.
---
Topic: Politics and Election Coverage
Date Posted: 11/20/2014
Sinclair Broadcasting Group's CBS affiliate WGME-TV Portland, Maine, hosted an hour-long debate between candidates for Maine governor, incumbent Paul LePage, Democratic U.S. Rep. Mike Michaud and Independent Eliot Cutler, on Oct. 20. NEPSK's CBS affiliate WAGM-TV Presque Island, Maine, hosted 2nd Congressional District candidates Democrat Emily Cain, Independent Blaine Richardson and Republican Bruce Poliquin on Oct. 21. Video of the discussion remained on WAGM-TV's website through the election.
---
Topic: Community-Focused Initiatives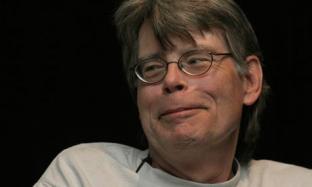 The Zone Corporation's Maine-based stations, WZON-AM, WKIT-FM and WZON-FM, owned by Stephen and Tabitha King, raised $241,820 for the Help Keep ME Warm This Winter campaign, shattering the original goal of $140,000. Fundraising efforts began after the U.S. Department of Health and Human Services notified Maine Housing to expect $23 million in heating assistance funds this winter, down from $55.6 million last year.

As part of the fundraising effort, morning show host Pat LaMarche spent a week living in a small wooden shed outside the studio in November to raise awareness. In early December, the Lerner Foundation gave $46,000 toward the cause and listeners donated $24,000.

King had agreed to match up to $70,000 in donations, but that changed when an anonymous donor from California called to donate $50,000, with the condition that King do the same, to which King agreed. "Tabby and I are grateful to everybody who worked to provide heat to people in our area who have come up short," King said. "Hopefully next year there will be less need and more help from the state and local governments."
---
Topic: Politics and Election Coverage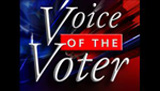 Gannett Broadcasting's WLBZ-TV and WCSH-TV Portland, Maine, hosted the fourth and final debate between the candidates for Maine's 2nd Congressional District on the Tuesday before the election. During the 30-minute event, Rep. Mike Michaud and Republican challenger Kevin Raye discussed job creation, energy policy, taxes, poverty and sequestration. The Affordable Care Act became a central part of both the economic and health care portions of the debate.
---
Topic: Politics and Election Coverage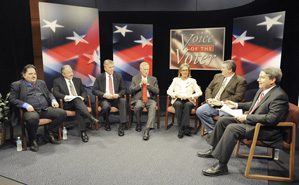 Gannett Broadcasting's WCSH-TV Portland, ME hosted a debate between the six senatorial candidates in Maine: Andrew Ian Dodge, Independent; Danny Dalton, Independent; Charlie Summers, Republican; Angus King, Independent; Cynthia Dill, Democrat; and Steve Woods, Independent. The debate was one of the few in which all six candidates participated. The independent candidates said they would remain as such if elected.
---
Topic: Politics and Election Coverage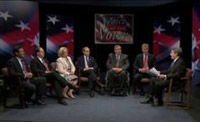 Gannett Broadcasting's WCSH-TV Portland and WLBZ-TV Bangor, Maine have sponsored and aired several political forums during the primary election season, as part of the Voice of the Voter series. WCSH-TV Portland held a 30-minute debate for Republican candidates running in Maine's First District on May 29 and a similar 30-minute debate for Republican candidates running for Maine's Second District seat on May 30, which WLBZ-TV also ran. The following week, both WCSH-TV and WLBZ-TV broadcast a 60-minute senatorial debate for six Republican candidates including Rick Bennett, Scott D'Amboise, Debra Plowman, Bruce Poliquin, William Schneider and Charlie Summers, on June 4. The Gannett stations held an hour-long debate for the Democratic candidates on June 6 featuring Cynthia Dill, Matthew Dunlap, Jon Hinck and Benjamin Pollard.
---
Topic: Politics and Election Coverage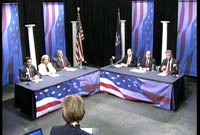 Hearst Television's WMTW-TV Portland-Auburn, Maine held two live debates for the candidates running for Olympia Snowe's former U.S. Senate seat. On May 30 all four Democratic candidates participated in a live one-hour debate in WMTW-TV's studio. On June 6, WMTW-TV hosted six Republican candidates at the studio for a live hour-long debate. In both debates, questions for the candidates came from the station's editorial board, viewers and social networking platforms. Both debates were unsponsored and commercial-free. WMTW-TV also has created a webpage on the station's website that features candidate profiles.
---
Topic: Neighbors in Need

January marked the "The Sanctity of Human Life Month," and to celebrate the occasion, Bangor Baptist Church's WHCF-FM Bangor, Maine, wanted to support young mothers who are struggling. For over a month, WHCF-FM encouraged the public to purchase any new items that moms would need and drop them off at any of the eight drop-off locations throughout the state. The public came through, donating hundreds of diapers, wipes, baby clothes, bottles, formula and more. Collected items were donated to First Step Pregnancy Center in Bangor, the Pregnancy Care Center in Houlton and the Family Resource Center in Calais.
---
Topic: Education
View Video
In celebration of young people who are positive role models, WCSH-TV in Portland, Maine, and WLBZ-TV in Bangor, Maine, honor teens throughout the state who give their time and talent by volunteering. Each year, the station airs public service announcements calling for nominations, from which a panel of community leaders selects six teens for special recognition. The station profiles each teen with a three-minute video, which runs during the evening newscast. These profiles are then edited into short "salutes" and aired for two months. This year, the program marked its 10th anniversary with a one-hour primetime special, which included interviews with current and former Teens Who Care honorees and highlights of the award ceremony, which took place at the Portland Museum of Art. Two hundred family, friends and school officials attended the special gathering where recipients of the Teens Who Care Award were given a $2,000 scholarship from Maine Education Services, the nonprofit group that partners with the station for the program. "Teens Who Care" has been cited by the Maine Department of Education and the Maine Commission for Community Service as "inspirational and motivating." Maryalice Crofton, director of the Maine Commission for Community Service, said, "The program is the premier way in the state to recognize what young people are able to do. It selects teens who can be role models and examples."
---
Topic: Health Awareness Campaigns
View Video
A new pink specialty license plate for breast cancer awareness will soon be seen around town, thanks in part to the support of WPXT-TV and WPME-TV in Portland, Maine. The Maine Cancer Foundation needed 2,000 people to commit to purchasing a special breast cancer awareness license plate and turned to the stations for help. WPXT Creative Director John Marshall produced a "Pink Like a Little Hope" public service announcement (PSA). It was run at least seven times each day and was updated regularly to keep viewers aware of how many more purchasers were needed. In addition, Marshall worked to disseminate a general version of the PSA to other stations in the state. Within three weeks, the goal became a reality. "WPXT's willingness to jump into this project and turn its creativity loose helped us accomplish our goal," said Maine state Rep. Meredith Strang Burgess. "They went way above the call of duty." The announcement was awarded a Maine Association of Broadcasters Creative Award for best television PSA in 2007. The station also created a four-minute video featuring a fly fishing camp where cancer patients are invited to spend a week for the Maine Cancer Foundation's annual luncheon fundraiser. The station donated nearly $15,000 worth in airtime and production between the two projects.
---
Topic: Neighbors in Need

Since 1978, WABK-FM in Augusta, Maine, has reached out to struggling members of its community through its "Love Fund." On-air personalities who helped start the effort three decades ago still participate today. The campaign holds its largest annual drive for 10 days each December. "During that time, this station becomes the Love Fund," said WABK's Kelly Slater. Station staff stand out in the cold with canisters to collect donations and live broadcasts happen throughout the area. As part of the 2007 drive, the station hosted an open house at the studio and sold hotdogs and sodas. Each year, the recipients of the fund change depending on needs. The money may go to provide badly needed medicine to a listener who couldn't otherwise afford it or to buy food for families profoundly affected by the economy. In 2007, the drive raised $30,000 and helped 14 families. Other annual station outreach programs that fall under the "Love Fund" umbrella include a "Cram the Van" school supplies drive, a "Food for Families" Thanksgiving dinner collection and a "Fuel for Families" campaign, which helps heat homes throughout the region.
---
Topic: Community-Focused Initiatives

The stations' walls at WEZR-AM, WTME-AM and WOXO-FM in Norway, Maine, are lined with signed posters from the Maine Musical Society. The posters, which are a gift from the society, are testimony to the stations' unwavering and long-time support of the arts. Each year, numerous organizations receive regular on-air support, including promotional announcements, interviews about upcoming events, news coverage and ticket give-aways to encourage non-concert goers to become hooked. The aggregate support is impressive. Promotional campaigns are produced for each play that takes the stage at the Community Little Theatre, as they have for the past 10 years. Listeners learn about the more than dozen annual events, spanning cabaret to international film, put on by the Local Arts Agency of Lewiston. Plays produced by The Public Theatre enjoy larger crowds because of on-air promotion, as do weekly concerts held at the Franco-American Heritage Center and performances by the Mid-Coast Symphony Orchestra and the Portland Pops. In addition to providing the Auburn Community Band, a group of volunteer musicians, with announcements about upcoming concerts, the stations also helped the band build its Web site. In all, the stations give an estimated $60,000 worth of promotional support each year to keep arts in the area thriving.
---
Topic: Neighbors in Need

Every year, morning show host Randy McCoy from WEBB-FM in Augusta, Maine, pitches a tent next to the tank at Camp Keyes where he lives for 98.5 hours as part of the station's "Tanksgiving" food drive. A group effort by the station, the Maine Army National Guard and area supermarkets, food collection locations are set up throughout the area the week before Veterans Day. The station donates airtime valued at more than $50,000 for the event. Last year, the combination of on-air exposure and the generosity of WEBB listeners resulted in a trailer filled with more than 60 tons of food and $2,500 for the Waterville and Augusta Salvation Army and several area food banks. Gov. John Baldacci made a special visit to McCoy's campsite, where he went on air with the station.
---
Topic: Disaster Relief and Recovery

On Patriot's Day, when a storm led to flooding and the loss of power for 100,000 people, WGAN-AM in South Portland, Maine, provided its listeners with constant updates. The station sent its "Road Patrol" out into different counties to report back on conditions. Traffic reports were expanded and extended throughout the heavy downpour, as was news on flooding and emergency advisories. Extra staff came in to the station to answer calls and help ensure all information about closings was announced on air. As the station broadcast new information, it updated its Web site as well. "This kind of work is where radio is really important," said WGAN News Director Jeff Wade. "People lost power and needed a place to turn to." When the 24-hour storm subsided, WGAN focused its broadcasts on recovery efforts, directing listeners to resources for aid and providing information on road repairs.
---
For more examples of how Maine's local radio and TV broadcasters are serving every local community, please contact the Maine Association of Broadcasters .