Minnesota's Broadcasters
Serving Every Local Community
Topic: Children's Issues
Date Posted: 3/31/2018
Alpha Media's KYSM-FM and KEEZ-FM Mankato, Minn., held a two-day radiothon in March for St. Jude Children's Research Hospital, raising over $77,000. The stations broadcasted live each day for 12 hours. Sister stations KRBI and KMKO also supported with additional promotional activities.

"Each year our greater communities continue to amaze with their generosity," said Alpha Media Mankato Market Manager Bob Rose. "Year after year it's a pleasure to say that Southern Minnesota residents are true believers in the St. Jude Children's Research Hospital mission, evident by their enthusiasm to donate and become Partners in Hope."
---
Topic: Local News
Date Posted: 1/1/2018
United Communications Corp.'s CBS affiliate KEYC-TV Mankato, Minn., added an hour-long morning newscast in January 2018. "KEYC News 12 This Morning" will air live weekdays from 6 to 7 a.m.

"With the addition of our new morning newscast, KEYC News 12 will present more than 22 hours of local news, weather and sports each week," said KEYC-TV General Manager Marvin Rhodes.
---
Topic: Disaster Relief and Recovery
Date Posted: 9/11/2017
Hubbard's KTMY-FM Minneapolis donated 215,000 diapers, blankets, baby clothes, and cash for the people affected by Hurricanes Harvey and Irma. The drive, held September 11 – 12, filled a 26-foot truck for the Texas Diaper Bank in San Antonio and the Miami Diaper Bank.
---
Topic: Investigative Reporting
Date Posted: 2/27/2017
TEGNA's NBC affiliate KARE-TV Minneapolis won a George Polk Award for television reporting for its investigative series "Invisible Wounds." The George Polk Awards, established in 1949 by Long Island University, honor special achievement in journalism, which emphasis on investigative and enterprising reporting that achieves results. KARE's year-long investigation showed that the Department of Veterans Affairs used unqualified medical personnel to perform examinations and deny benefits for traumatic brain injuries (TBI) at the Minneapolis VA Medical center. KARE examined hundreds of cases from 2010 to 2014. "Their reporting is a testament to the power of local news and the positive impact we have on our communities," said TEGNA Media President Dave Lougee.
---
Topic: Children's Issues
Date Posted: 12/28/2016
Quincy's NBC affiliate KTTC Rochester, Minn. collected a truck full of gifts for Christmas Anonymous on December 3. Gail Sauter, Vice President of Christmas Anonymous, said that the drive served more than 600 families – with about 1,600 children – this holiday season.
---
Topic: Community-Focused Initiatives
Date Posted: 12/21/2016
Alpha Media's KAUS-AM/FM Austin-Albert Lea, Minn. accepted monetary donations from the community to fill grocery bags for local families who otherwise would be able to afford a holiday meal as part of its ninth annual "Feed-A-Family" event. On December 21st, every KAUS radio employee was on hand at the local Hy-Vee to fill the holiday bags alongside volunteers from the community. Over 500 bags were distributed to people who pre-registered through the local Salvation Army and $10,000 in Hy-Vee store credit was given to the Salvation Army Food Shelf. Nearly $32,000 in retail grocery products was distributed to those in need. Each holiday bag provides a holiday meal for four.
---
Topic: Politics and Election Coverage
Date Posted: 11/1/2016
Hubbard's ABC affiliate KAAL Austin, Minn. produced and aired the live, local "Super Tuesday Debates" series every Tuesday from September 13 - November 1 at 6:30 p.m. KAAL re-aired all of the debates on its digital channel for 24 hours on November 7 in order to inform the electorate about local races in advance of the election. The series covered every race from U.S. Congress to City Council.
---
Topic: Disaster Relief and Recovery
Date Posted: 7/21/2016
Fond Du Lac Band's WKLK-AM/FM and WMOZ-FM Coquet, Minn. was the "lone voice after the storm" on July 21. All three stations pre-empted programming to share information from emergency management services about cooling centers and downed power lines. They took nearly 500 listener calls with information, questions and messages for loved ones. "People were trying to get information, they had nowhere else to turn," General Manager Kerry Rodd said. "One guy called us to try to get word to his sister, whose cell phone had died, saying 'I want my sister to know that I'm bringing a generator so keep your freezer shut. It was exhilarating, gratifying and exhausting, but a great feeling to be able to serve the public that way."
---
Topic: Military-Focused Initiatives
Date Posted: 7/7/2016
TEGNA's NBC affiliate KARE-TV Minneapolis aired "KARE 11 Investigates: MN hospitals turn away veterans because VA fails to pay bills." KARE found evidence that hospitals in Minnesota and across the nation are refusing to participate in the existing $10 billion VA "Choice" program because the VA does not paying its bills. An independent commission has since called for "urgent reforms" in medical care for veterans, including more options for private health care outside traditional VA hospitals.
---
Topic: Military-Focused Initiatives
Date Posted: 6/3/2016
TEGNA's NBC affiliate KARE-TV Minneapolis aired a report that led Congressman Tim Walz to call for a nationwide investigation into improper brain injury exams done by Veterans Affairs. Unqualified doctors diagnosed more than 300 veterans in Minneapolis, causing many to be denied benefits. Only one of 21 medical professionals conducting initial exams between 2010 and 2014 at the Minneapolis VA Medical Center was qualified according to the VA's own policy.
---
Topic: Neighbors in Need
Date Posted: 2/16/2016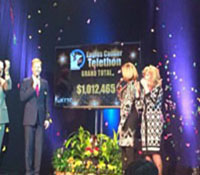 Quincy's NBC affiliate KTTC Rochester, Minn., raised $1 million during the 62nd annual Eagles Cancer telethon, Jan. 16-17. The live event included entertainment and refreshments. All money raised funds local cancer research for the Mayo Clinic, the University of Minnesota and the Hormel Institute. Watch video.
---
Topic: Neighbors in Need
Date Posted: 2/4/2016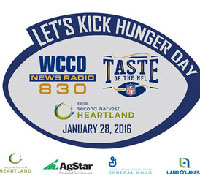 CBS Radio's WCCO-FM Minneapolis' seventh annual "Let's Kick Hunger Day" radiothon on Jan. 28 raised almost $262,000, pushing the event's seven-year total to more than $1.4 million for Second Harvest Heartland. "It's a real honor for all of us at WCCO Radio to be a part of such a meaningful and important effort," said Market Manager Shannon Knoepke
---
Topic: Youth-Focused Initiatives
Date Posted: 2/1/2016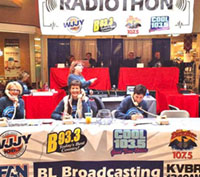 Hubbard Radio's WJJY-FM, KUAL-FM, KLIZ-FM and KBLB-FM Brainerd, Minn. raised almost $67,000 in the 22nd Annual Radiothon to End Child Abuse, Dec. 3-4. All money raised from the auction will stay in Crow Wing County and benefits Prevent Child Abuse Minnesota and local child protection teams.
---
Topic: Community-Focused Initiatives
Date Posted: 1/14/2016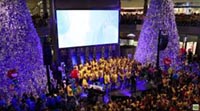 Hubbard Radio's KSTP-FM St. Paul, Minn. raised $531,000 on December 11 for Children's Cancer Research Fund and Gillette Children's Specialty Healthcare. KSTP's "12 Hours of Hope" event at Mall of America culminated with 5,500 people singing "Clouds." Written by teenager Zach Sobiech and produced with KSTP's help, the song went viral before he passed away from osteosarcoma in 2013. "It was absolutely amazing. People of all ages and backgrounds standing shoulder-to-shoulder singing at the top of their lungs to celebrate the season and honor Zach Sobiech and all children who are battling cancer or other childhood diseases and illnesses," Vice President and Market Manager Dan Seeman said. "[It] was a VERY PROUD moment for everyone associated with Hubbard Broadcasting. It speaks to the power and reach of KS95. But even more so, it speaks to the tremendous heart of KS95." Watch video.
---
Topic: Community-Focused Initiatives
Date Posted: 4/20/2015
Congratulations to Hubbard Radio LLC KIKV-FM Alexandria, Minn. for becoming a 2015 Crystal Radio Award finalist.

"KIKV-FM, a 100,000 watt regional country music, news and information station, serves nine counties located in the heartland of Minnesota, surrounded by vacationland and farm country. KIKV-FM's powerful signal reaches 100,000 listeners across 24,000 square miles. Since 1992, Arbitron has rated KIKV-FM number one of 10 area radio stations. In 2014, KIKV-FM assisted local charities in raising over $1,295,319.00, collected 20,000 pounds of food and 2,563 winter clothing items for needy families, helped the Red Cross collect 9,396 units of blood and publicized charitable initiatives across nine counties. The on-air support for community appeals exceeded $100,000. In addition, over 13,000 public service announcements valued at $217,000 were broadcasted. KIKV-FM's public affairs program, Community Focus, examined issues of local concern and featured 142 guests representing 75 organizations. KIKV-FM's most comprehensive public service initiative is its annual 23- hour radiothon to End Child Abuse, raising $48,000 in 2014. Since the first radiothon in 1991, over $967,000 has been raised. KIKV-FM's positive community image is reinforced by its dedicated staff of 13, who give generously of their time and energy to the towns, cities and counties they serve. KIKV-FM, a powerful voice helping to enrich the lives of its listeners for 44 years."
---
Topic: Community-Focused Initiatives
Date Posted: 4/20/2015
Congratulations to Hubbard Radio LLC KBHP-FM Bemidji, Minn. for becoming a 2015 Crystal Radio Award finalist.

"Bemidji, located at the headwaters of the Mississippi River in Northwestern Minnesota, is home to professors, health care professionals, lumberjacks, families in poverty and KBHP-FM. With such a diverse listenership, KBHP strives to remain relevant, offering programming vital to the area. Listeners of all ages rely on KBHP for comprehensive weather reports and current local, state and national news. KBHP values involvement in the community and hosts "Chat- About," a weekday public service show that examines issues of local concern. In 2014, "Chat-About" featured 250 guests representing 170 agencies. KBHP also broadcast 4,450 minutes of local public service announcements, valued at $125,000. University and technical college students can apply for $46,500 worth of scholarships due to KBHP and its owners' commitment to education. KBHP helped community organizations raise $750,743 for their programs and services, collect 21,000 pounds of food and 2,820 winter clothing items. In addition, the 26th Annual Radiothon to End Child Abuse raised $44,440, bringing its 26 year total to $1.01 million. For 42 years, KBHP-FM and its dedicated staff have been proud to serve their community and embrace localism, knowing they play a vital role in their listeners' lives, striving to make positive differences for them."
---
Topic: Community-Focused Initiatives
Date Posted: 4/7/2015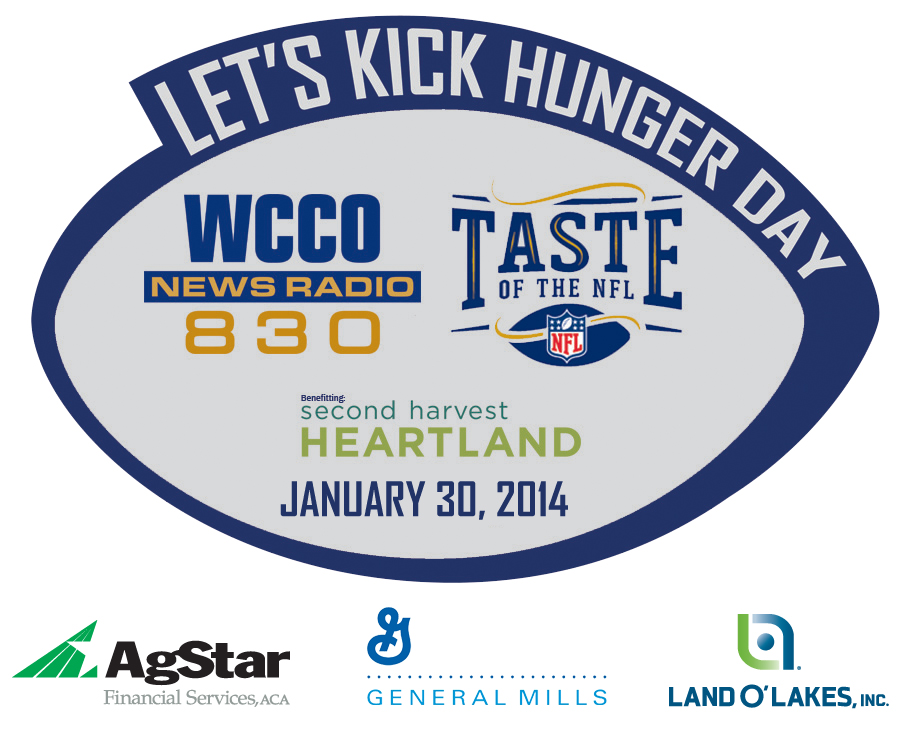 The National Association of Broadcasters Education Foundation (NABEF) announced the winners for the 2015 Celebration of Service to America Awards, recognizing outstanding community service by local broadcasters. Winners will be honored at the Celebration of Service to America dinner held Tuesday, June 16 at the National Building Museum in Washington, D.C.

"Broadcasters have an unwavering commitment to serving the public, and the Service to America Awards are an opportunity for us to celebrate those radio and TV stations that epitomize what it means to be a broadcaster," said NABEF President Marcellus Alexander. "This year's winners have gone above and beyond to create a positive and worthwhile impact on the communities they serve." This year's Service to America Awards will honor the following broadcaster:

SERVICE TO COMMUNITY AWARDS

This category honors radio and television broadcasters for individual campaigns, projects or programs that serve the public good or otherwise provide exemplary service to their local communities.

Radio
WCCO-AM Minneapolis, Minn.
Owner: CBS Radio

Through PSAs, events and fundraisers, WCCO helped the hungry through year-round outreach. With "Let's Kick Hunger Day," WCCO engaged listeners, celebrities and charity groups to replenish food shelves across 59 counties. Teaming up with local congregations, civic groups, corporations and listeners, WCCO helped power the month-long Food Share campaign, the largest food drive in the country. In partnership with the National Association of Letter Carriers, WCCO supported the "Stamp Out Hunger Food Drive," which collected 1.73 million pounds of food. Finally, the 11th Annual Union Gospel Mission radio-thon featured stories of those whose lives had been touched by such efforts and broke a new record, providing help for the homeless, poor and addicted.

Category Finalists:
WGFB/WRTB/WXRX/WNTA Rockford, Ill., Mid-West Family Broadcasting
WRJC Mauston, Wisc., Murphy's Law Media Group LLC
WSOY-AM Decatur, Ill., Neuhoff Communications
---
Topic: Politics and Election Coverage
Date Posted: 11/20/2014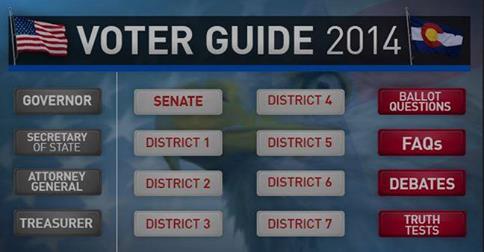 Gannett Broadcasting sponsored, hosted and aired 50 political debates nationwide, in addition to producing special news programs during the 2014 election season.
Gannett Broadcasting stations produced, aired and streamed over 50 debates across the country. Participating stations included CBS affiliate WMAZ-TV Macon, Ga., which hosted two debates between Georgia's candidates for U.S. Senate and one debate featuring candidates for Georgia governor.
Gannett Broadcasting stations that produced exclusive online candidate interviews and aired special programming featuring political analysis and information on key issues included Gannett's NBC affiliate KARE Minneapolis, NBC affiliate WKYC-TV Cleveland and ABC affiliate WFAA-TV Dallas.
NBC affiliate KUSA-TV Denver's "Balance of Power" program featured political analysis on critical issues and information on local and statewide candidates. "Balance of Power" aired monthly beginning in May and twice in October.
---
Topic: Politics and Election Coverage
Date Posted: 11/20/2014
CBS Television owned-and-operated stations produced and aired debates across the country:
KTXA Dallas, Oct. 5, Governor [Greg Abbott, Wendy Davis]; Lt. Governor [Dan Patrick, Leticia Van de Putte]
KYW-TV Philadelphia, Oct. 5, Governor [Tom Corbett, Tom Wolf]
WBZ-TV Boston, Oct. 7, Governor [Charlie Baker, Martha Coakley, Evan Falchuk, Scott Lively, Jeff McCormick]
WJZ-TV Baltimore, Oct. 7, Governor [Anthony Brown, Larry Hogan]
WBBM-TV Chicago, Oct. 14, Governor [Pat Quinn, Bruce Rauner]
WFOR-TV Miami, Oct. 15, Governor [Charlie Crist, Rick Scott]
KCNC-TV Denver, Oct. 24, Governor [John Hickenlooper, Bob Beauprez]
WCCO-TV Minneapolis, Oct. 26, Governor [Mark Dayton, Jeff Johnson]
WCCO-TV Minneapolis, Nov. 2, U.S. Senate [Al Franken, Mike McFadden]
---
Topic: Community-Focused Initiatives
Date Posted: 5/14/2014
Hubbard's KSTP-FM St. Paul won a 2014 NAB Crystal Radio Award for its long-term charitable partnerships and commitment to local families. In 2013, KSTP-FM was saddened and inspired by two area kids that died from cancer, Zach Sobiech and Zac Bartz. KSTP-FM's "Up, Up, Up" Concert for Zach Sobiech sold out and allowed a dying teenager to live out his dream to perform at one of the Twin Cities' premiere concert venues. Nine months later, 5,000 KSTP-FM listeners filled the Mall of America rotunda to sing and remember Zach and his song "Clouds." Since the debut of "Clouds" on KSTP-FM, the song has raised more than $350,000 for cancer research. Inspired by the two Zachs, the station's annual radiothon grew 47 percent over last year's total, raising $773,049 for children battling cancer and disabilities. KSTP's Team Moon and Staci recruited 921 listeners to walk in the fight against breast cancer, while 147 joined the station's Team Mudivor for Multiple Sclerosis.
---
Topic: Neighbors in Need
Date Posted: 2/11/2014

CBS Radio's WCCO-AM Minneapolis hosted its fifth annual "Let's Kick Hunger Day" radiothon to generate awareness of hunger in the heartland and to raise funds to help end it. The all-day event raised more than $250,000 for hunger relief, pushing WCCO-AM's five-year total for the event to more than $1 million. All proceeds were donated to Second Harvest Heartland, one of the nation's largest food banks.
---
Topic: Community-Focused Initiatives
Date Posted: 1/10/2014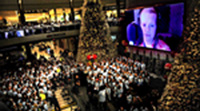 Hubbard Radio's KSTP-FM St. Paul recently honored a local high school student, Zach Sobiech, who died a year ago from cancer. Before Zach passed away, he wrote a song called "Clouds," which was professionally produced and licensed through BMI. In December, KSTP-FM morning hosts Ryan and Shannon invited listeners to the Mall of America to sing "Clouds" together and remember Zach. More than 5,000 people attended the event. Video of the gathering has been viewed over 9 million times on YouTube, and "Clouds" has been downloaded more than 300,000 times on iTunes. After Zach's medical expenses, all proceeds from the song downloads have gone into a research fund for Zach's form of cancer.
---
Topic: Youth-Focused Initiatives
Date Posted: 7/8/2013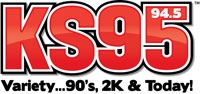 Hubbard Radio's KSTP-FM St. Paul staff met Zach, a teenager with osteo-sarcoma, at a radiothon. Market Manager Dan Seeman arranged for a professional recording of Zach's song "Clouds," which led to a formal signing with BMI. After Zach passed away, "Clouds" reached 26 on the Billboard charts. The Dallas Symphony is doing an arrangement and recording artists are covering the song. "Radio AND the people who work in the industry do really wonderful things and make their communities, the country and the world a little closer and a little better," said Hubbard's Ginny Morris.
---
Topic: Community-Focused Initiatives
Date Posted: 5/10/2013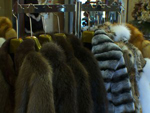 CBS Radio's WCCO-AM Minneapolis remembered the brutal winter of 2012-2013, even as temperatures passed 60 degrees. Capitalizing on listeners' desire to say "goodbye" to winter, WCCO-AM set up 25 clothing drop-off locations around the city. The station donated the winter clothing collected to The Good Neighbor's Coats For Kids drive, to benefit needy kids next winter.
---
Topic: Education
Date Posted: 3/1/2013

Leighton Enterprise's KZPK-FM St. Cloud, Minn., held the Wild About Reading Contest to celebrate "I Love to Read Month" in February. Station personalities traveled to 37 area schools to read with students and encourage them to vote for their school to win a $1,500 check to purchase new books for their library. Earlier this month KZPK-FM awarded Holy Cross School the Wild About Reading prize.
---
Topic: Disaster Relief and Recovery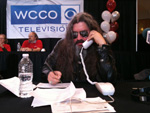 CBS-owned Minneapolis, Minn., stations WCCO-TV, WCCO-AM, KMNB-FM and KZJK-FM held a 13-hour fundraiser at the Mall of America on November 8 to support victims of Hurricane Sandy. All donations benefited the relief efforts coordinated by the America Red Cross. In total, the fundraiser raised more than $185,700.
---
Topic: Health Awareness Campaigns

Midwest Broadcasting Group's KDAL-AM Duluth, Minn. raised over $750,000 for ALS during the "Blackwoods Blizzard Tour." In three days, almost 200 snowmobile riders battled snow, rain, sleet, ferries and dirt to cover 350 miles from Duluth to Lake Superior. Each rider was required to raise $1200, with the top rider bringing in over $80,000. The event has raised over $4 million in five years.

"Rarely do we see fundraising totals of this caliber, especially from a community of Duluth/Superior's size," said KDAL-AM's Johnny Lee Walker. "KDAL is proud to be a part of an event that makes such an impact and to know this money is helping people with ALS right in our community, it's priceless."
---
Topic: Military-Focused Initiatives

January marks "Remember a Soldier" month on Hubbard Television's KSTP-TV St. Paul, Minn. This month, the station supported the Veterans of Foreign War, a program that provides calling cards to deployed soldiers and hospitalized troops. In recent years, the program has grown to include two monthly free call days in which deployed military service members can call the United States, Germany and Italy. More than 4 million phone calls have been placed since the start of the program.


---
Topic: Youth-Focused Initiatives

For the 19th year, four-time Crystal Award winner KBHP-FM, KKZY-FM and KLLZ-FM in Bemidji, Minn., supported the 24-hour "Radiothon to End Child Abuse." The event, which took place in December 2007, set a record by raising more than $56,000. The radiothon begins with a live broadcast from a local mall where there are informational booths for parents, free child identification kits and child finger printing services from the Hubbard County Sheriff's Department. In addition, families gather for live music, games and entertainment. "Groups proudly bring in their collected donations, and we invite them to tell how they raised the money on air," said broadcast group owner Mary Campbell. "There are many special stories of how the community becomes a part of the radiothon. It seems to get better and bigger each year." The fundraising continues with a "Pizza Night" emceed by a KBHP announcer and concludes back at the stations. Intervention experts record messages that are repeatedly aired each hour of the radiothon to help increase awareness. Since the radiothon's beginning, more than $660,000 has been raised to end child abuse. The funds go to four local county child abuse prevention agencies and one statewide organization, Prevent Child Abuse Minnesota.
---
Topic: Animal Protection

Hot diggity dog! That is likely the sentiment of the many pets and families who found one another because of a weekly adoption segment aired on WJON-AM in St. Cloud, Minn. Each Friday, midday host Kelli Gorr spoke on the air with the executive director of the Tri-County Humane Society about a pet currently waiting for a home. The shelter is close to Gorr's heart, as well as the heart of Foo, Gorr's pet who was once a humane society resident. During the segment, volunteer opportunities and upcoming fundraisers were highlighted as well. Providing pet lovers with more programming, the station currently airs "The Pet Show," a call-in segment featuring veterinarians from a local clinic, where listeners can ask questions about their pet's health.
---
Topic: Neighbors in Need
Listen to Audio
Taking on the role of Santa's elves, KTTB-FM in Minneapolis/St. Paul, Minn. created the "Breakin' and Entering Christmas" campaign, where deserving families having financial difficulties come home to a surprise tree and sack of presents. For the past three Christmas seasons, the Tone E. Fly Morning Show has invited listeners to call in and nominate a friend, neighbor or family member who wouldn't otherwise be able to provide for Christmas. Nominations are read every day on the show. Past winners have included a family whose house burnt down and a married couple that was unable to work while both recovered from a critical kidney donation from wife to husband. A few weeks before the "Breakin' and Entering Christmas" effort, the station makes sure families in need have a turkey dinner on their table Thanksgiving Day. The station organizes a "Stuck on the Truck" food drive, where an on-air personality camps out on top of a 24-foot truck and broadcasts live until the truck is full. In the drive's three years, KTTB listeners have donated the equivalent of 30,000 meals. One of the biggest donation drops of the year for the Minnesota Food Shelves, the event has become vital to providing food for the hungry.
---
Topic: Disaster Relief and Recovery
Listen to Audio
On August 18, 2007, when 17 inches of rain caused roads and bridges to collapse and rail and telephone services to shut down, KAGE-AM/FM, KWNO-AM/FM and KHME-FM in Winona, Minn., simulcast emergency reports throughout the night. When local emergency workers called at 10 p.m. to say Garvin Brook and Rush Creek were rising and shelters were being set up, the Winona Radio cluster began broadcasting evacuation information. The next morning, on-the-scene news reports from the flooded communities alerted listeners to the extent of the damage. Intensive news coverage, interviews and public service announcements continued for four months. The stations worked to inform those affected by the flood on where to get help, to recruit volunteers and to get the word out about applying for government aid programs. "FEMA and Homeland Security personnel came for so many interviews they had their own coffee cups at the studios," said owner Jerry Papenfuss. To date, the stations have aired more than 500 news stories related to the flood. Recovery in the area continues with the rebuilding of homes and businesses.
---
Topic: Community-Focused Initiatives

Each spring, KNXR-FM in Rochester, Minn., helps keeps the sounds of music going strong in the community with "The KNXR Rochester Orchestra Radiothon." Now in its 13th year, the two-day event provides an important source of funding for the independent orchestra, which only receives one-fourth of its budget from ticket sales. On-air talent from KNXR and various local radio stations participate in the event, which includes highlights from past concerts, interviews and an online auction. The 2008 fundraiser resulted in more than $80,000, bringing the running total since 1996 to nearly $800,000. Although not a classical music station, KNXR has recorded the symphony's concerts and broadcast them to listeners since the 1970s. "I can't state enough that we wouldn't be here if it wasn't for the generosity of KNXR," said Rochester Symphony Orchestra and Chorale Executive Director Tony Sertich. "The radiothon saved us from going under 13 years ago. Words fail to describe our thanks."
---
Topic: Health Awareness Campaigns

When KTTC-TV in Rochester, Minn. left the air after the 53rd Annual KTTC Eagles Cancer Telethon, over $708,000 had been raised for cancer research in the area. The longest running, locally produced telethon in the nation, the event benefits the Mayo Clinic, Hormel Institute and the University of Minnesota. Preparation by the station starts five months ahead with production of on-air promotions and news packages. The night of the telethon, dedicated KTTC staff and anchors produce and emcee the 20-hour event, where hundreds of local performers take the stage to help find a cure. In total, the station donates airtime and work hours valued at more than $47,000 each year.
---
Topic: Distracted and Drunk Driving Prevention

In an effort to help high school students make smart decisions, KEYC-TV in Mankato, Minn., sponsors a "Think Before You Drink" public service announcement (PSA) program. Area youth have the opportunity to write, produce and star in PSAs addressing illegal underage drinking. "The idea is simple," said KEYC's Jan Ellanson. "The message will be better received if written and delivered by the peers of those listening." The spots are aired on KEYC throughout prom and graduation season when drinking and driving accidents often spike among America's youth. In 2007, Maple River, Jackson County West, Mankato West and Madelia high schools participated in the program. Each school received at least 100 plays of the announcement its students created. The spots, produced by KEYC production staff, often involve participation from the community and have been filmed in hospitals, jails, schools and cemeteries. This year, the messages are particularly timely, as Minnesota recently lost four of its youth to accidents involving alcohol in a four-month period.
---
For more examples of how Minnesota's local radio and TV broadcasters are serving every local community, please contact the Minnesota Broadcasters Association .