Nebraska's Broadcasters
Serving Every Local Community
Topic: Neighbors in Need
Date Posted: 7/5/2017
Hearst's ABC affiliate KETV-TV Omaha partnered with The Omaha Community Foundation for the fifth annual "Omaha Gives," a 24-hour on-line charity event on May 24. This year, nearly 53,000 made donations, totaling $7.8 million for 923 local organizations. In five years, Omaha Gives has become the seventh largest day of giving in the United States, raising more than $27 million.

KETV-TV also hosted the 19th annual "D.J. Hero Award Luncheon," which highlights eight local students who have overcome incredible odds to succeed in life and are dedicated to helping others. Each student receives a college scholarship. This year's luncheon raised $500,000 for local Salvation Army projects and featured a speech from recording artist Jewel.
---
Topic: Youth-Focused Initiatives
Date Posted: 8/25/2016
Hearst Television's KETV, the ABC affiliate in Omaha, partnered with the Salvation Army for the 19th 7 Can Help Kids Back to School Backpack Program. This year they distributed 15,640 backpacks filled with school supplies to help a record number of local children this year. For the past several years the Backpack program has helped around 13,000 local children each year. More than 185,000 backpacks have been distributed since this program started in 1998. View stories here and here.
---
Topic: Disaster Relief and Recovery
Date Posted: 4/7/2016
Citadel's ABC affiliate KLKN Lincoln, NE received the below note from a viewer, congratulating the station on its 20th anniversary and thanking the news and weather crew for life-saving tornado coverage.

"I watched the news and weather tonight as I always do early morning and evening. Congratulations on 20 years! I remember 1996 when you started out as my job at that time was close to your location. I also want to Thank You for your weather coverage at the time of the Hallam tornado. I lived in Hallam at the time of the tornado and our home was destroyed. We have rebuilt and live there now. I believe I survived because of your weather coverage. I know many Hallam folk say the same thing, that they watched channel 8 and knew to take cover. My daughter called me and told me to go to the basement and turn the TV to channel 8. I did what she said. I watched your weather broadcast and at the time I was even annoyed thinking I could not believe how you were making me so afraid of what was coming! I knew it was not normal and could not believe a tornado was coming. But, so glad you were telling us to do what you said and take cover! You did it right! People do not take the weather reports seriously!

Thank you so much for providing that serious weather broadcast and please continue to do that! Weather is not always warm and fuzzy! Thank God and Channel 8 that I am alive! You will always be my choice for my news and weather. I love Luke Dorris and his weather reports. He does a great job and I love it when he explains and teaches about the weather. Keep doing the great job you do. Keep us safe!

Thank you!"
---
Topic: Youth-Focused Initiatives
Date Posted: 3/8/2016
NRG Media's KRNY-FM Kearney, NE raised a record $287,000 in this year's radiothon for St. Jude Children's Research Hospital, held March 31 – April 1. "The fact that we keep going up in numbers is amazing, is incredible, is heart-wrenching and is beyond words," said KRNY's Lisa Williams. "But the success for us and the goal for us, to spread the word about St. Jude and to get people to be a part of it."
---
Topic: Youth-Focused Initiatives
Date Posted: 10/14/2015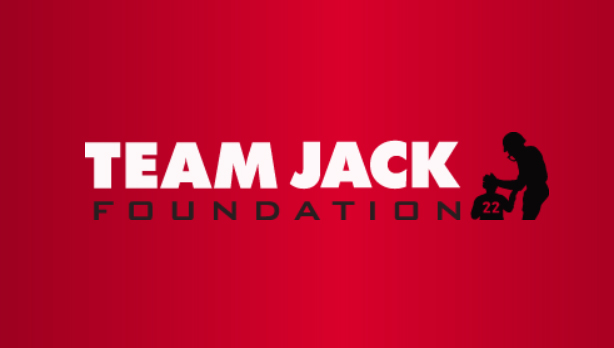 On September 3, radio stations across Nebraska participated in the "Team Jack Radiothon," which raises funds for pediatric brain cancer research for the Team Jack Foundation. This year, the radiothon raised $75,000. More information on the Team Jack Foundation is available here.
---
Topic: Community-Focused Initiatives
Date Posted: 4/20/2015
Congratulations to Digity LLC KFOR-AM Lincoln, Neb. for becoming a 2015 Crystal Radio Award finalist.

"For 90 years, the legendary KFOR-AM has stood for integrity, unparalleled community service and live, local programming. In 2014, almost 1,700 less fortunate children received specifically requested Christmas gifts from KFOR's Operation Santa Claus thanks to the generosity of KFOR listeners. KFOR-AM selflessly focuses on the needs and interests of the community to help with projects to feed hungry families in need through the Food Bank of Lincoln, raises awareness for those battling blood cancers through the Leukemia and Lymphoma Society, supports the families of loved ones struggling with Alzheimer's, honors our local veterans and helps provide books to area first- and second-graders. KFOR-AM employees donated over 1,200 hours of volunteer time in community outreach, from reading in schools to emceeing charity events. More than 15,042 PSA minutes of free airtime were given to community programs and nonprofit organizations. Through our on-air community service programs, Lincoln Live and Problems and Solutions, KFOR-AM interviewed over 400 people in 2014. Other public service interviews numbered more than 500. Our morning team has a combined total of 113 years at KFOR-AM. The station is the consistent leader in our community of 265,000 – perfectly exemplifying everything the NAB Crystal Radio Award represents."
---
Topic: Community-Focused Initiatives
Date Posted: 4/20/2015
Congratulations to NRG Media Limited Liability Company KLIN- AM Lincoln, Neb. for becoming a 2015 Crystal Radio Award finalist.

"For any News/Talk station, the first responsibility is to the local community. Here at KLIN-AM, we regard our commitment to public service as a privilege as well as a responsibility because of the bonds forged over generations between this station and our listeners. Everyone on the KLIN team is emotionally vested in the stories we cover, the people we interview and the information we provide 24/7. The traditions, values, struggles and triumphs of everyday life one hears about on KLIN-AM aren't just news about people – they are about our neighbors and friends. It's with this appreciation for those around us that KLIN-AM works every day to demonstrate its ability to help make a positive impact in our community. In 2014, KLIN-AM's staff and its supportive family of listeners rose to the occasion time after time, raising $766,000 for charities. In addition, KLIN-AM furnished 20,000 minutes of public service airtime, and staff contributed 1,500 volunteer hours to causes in the Greater Lincoln area, but our work is never done. We look forward to rolling up our sleeves in 2015 even more for the good of our listeners as we reaffirm our pledge to helping make Lincoln a better place to live."
---
Topic: Youth-Focused Initiatives
Date Posted: 1/13/2015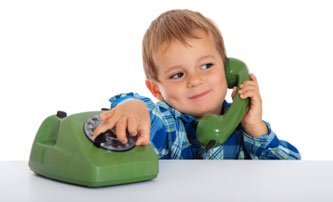 NRG Media's KOIL-AM Omaha, Neb. raised $73,000 for the Child Saving Institute during a radiothon on Dec. 12. The Child Saving Institute serves children and teens facing difficult situations by providing emergency shelter, adoption, foster care, therapy and day care assistance. KOIL-AM beat its goal of $60,000 by nearly 25 percent.
---
Topic: Youth-Focused Initiatives
Date Posted: 1/13/2015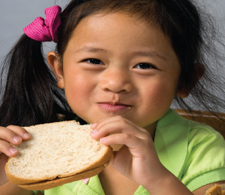 iHeartMedia's KXKT-FM Omaha, Neb. raised $900,000 during The Woodhouse Challenge 2014. The Woodhouse Auto Family challenged morning personality Gina to not eat for 24 hours to better appreciate the daily plight of children who do not have enough food. The Woodhouse Auto Family contributed $400,000 and challenged listeners to match this amount. KXKT-FM listeners stepped up, more than doubling the contribution. The money KXKT-FM raised will provide meals to 5,600 local children through the Food Bank for the Heartland's school lunch program.
---
Topic: Community-Focused Initiatives
Date Posted: 5/14/2014
In 2013, Clear Channel's KXKT-FM Omaha, Neb. made it the station's mission to help feed hungry kids with a backpack program through the Food Bank for the Heartland. In November 2013, KXKT-FM listeners donated $800,000 to feed hungry kids. KXKT-FM was committed to providing clean, family entertainment and meaningful, impactful community projects. In 2013, the station helped raise $1.8 million for 15 charitable causes. KXKT-FM was most proud of the nine signature events it held to address pressing community needs. These included a motorcycle run for the troops, a grade school book tour and a Healthy Kids Carnival. Since 2007, the station's advisory board of 15 community leaders has helped identify critical needs in the area, such as violence in North Omaha, senior scams and more. KXKT-FM highlighted several of these issues on-air in 2013. These efforts throughout 2013 made KXKT-FM the recipient of a 2014 Crystal Radio Award.
---
Topic: Youth-Focused Initiatives
Date Posted: 5/14/2014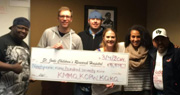 Three NRG Media radio stations in Omaha – KQKQ-FM, KOPW-FM, and KMMQ-AM – raised more than $94,000 for St. Jude Children's Research Hospital during a two-day radiothon in early April. The three stations broadcast extensive live, local coverage from 7 am to 7 p.m. each day. This year's total exceeded last year's by more than $7,000.
---
Topic: Health Awareness Campaigns
Date Posted: 5/14/2014

NRG Media-owned KOIL-AM Omaha's Talk Host Tom Becka took the "plunge" in mid-April as part of a fundraiser for Landon Shaw, a Missouri boy with cancer who has inspired several fundraising challenges. In addition to Becka, NRG Radio Hosts Crash Davis (KOOO-FM), Jenny Olive (KQKQ-FM) and local politicians also took the dive into 50 degree water to fight cancer.
---
Topic: Youth-Focused Initiatives
Date Posted: 3/17/2014
NRG Media's KFGE-FM Lincoln, Neb., held the 14th annual radiothon for St. Jude Children's Research Hospital. The event raised more than $82,000 for the organization. Since KFGE-FM's first radiothon, the station has raised more than a half-million dollars for St. Jude.
---
Topic: Youth-Focused Initiatives
Date Posted: 11/12/2013
Three Eagles Communications Group's KFOR-AM Lincoln, Neb., helped return an abducted child to safety. After a woman heard KFOR-AM's broadcast about a child's abduction, she saw a car matching the veichle's description and called the police. Officers found the kidnapper inside a department store, and brought the child home safely. Lincoln News Director Dale Johnson said this shows how much "we do make a difference."
---
Topic: Youth-Focused Initiatives
Date Posted: 9/10/2013

Clear Channel's KXKT-FM Omaha, Neb., raised more than $303,000 for Omaha's Children's Hospital and Medical Center during the station's 11th annual Children's Miracle Network Radiothon. Over the past 11 years KXKT-FM has raised nearly $3 million for the local children's hospital. All proceeds go directly to the medical center.
---
Topic: Youth-Focused Initiatives

NRG Media's KBBK-FM, Omaha, Neb., will sponsor the annual Polar Bear Plunge for Special Olympics on February 26, 2011. The "bone-chilling" event invites participants to collect pledges from their families and friends for plunging into the icy waters in Omaha. All the event proceeds support more than 4,000 athletes who are involved in the Special Olympics Nebraska.
---
Topic: Education

Shining light on the significant role of teachers in children's lives, KFOR-AM in Lincoln, Neb., has been the organizer of "Teacher Recognition Day" each March for the past 26 years. Students are encouraged to nominate teachers who have greatly influenced their lives through live and recorded announcements, which start playing four weeks before "Teacher Recognition Day." The winning teachers and those who nominated them are invited to a celebratory breakfast emceed by KFOR's Mark Taylor at the Governor's Mansion. The station airs live call-ins from the breakfast, where each child speaks about his or her teacher. A year-round supporter of education, the station also airs a weekly segment featuring a representative of the Lincoln Public Schools about its "Fund-a-Need" program, where donations from community members are used to make great classroom ideas a reality. "KFOR has simply been invaluable in letting us get word out about our 'Fund-a-Need' program," said Lorie Safford from the Foundation for Lincoln Public Schools. "This school year we have broken all records in the number of teacher proposals we have been able to provide resources for in large part due to KFOR." KFOR was awarded the National Association of Broadcasters Crystal Radio Award in 2008.
---
Topic: Neighbors in Need

When fire claimed the homes and all of the belongings of two local families, KZEN-FM in Columbus, Neb., spearheaded drives to help the families get back on their feet. The station's "Community Comes Together" event first helped a family in May by teaming up with the local American Red Cross and local churches to encourage donations. Announcements asking listeners to help the family aired several times a day. In addition, a six-hour broadcast event, which required 40 staff hours, successfully raised $7,500 in goods and immediate financial support. In December, the community came together again right before the Christmas holiday, when another family was devastated by a house fire. Similar to the previous effort, KZEN broadcast daily messages asking Nebraskans to help, and then held two three-hour on-air drives. This time the station partnered with American Red Cross and the Salvation Army. Listener contributions added up to $6,000 in funds and merchandise, and with this help, the family was able to still have Christmas. KZEN was a National Association of Broadcasters' Crystal Award Finalist in 2008.
---
Topic: Neighbors in Need

Being icy cold normally doesn't help anyone, but dozens of people helped save a life when they jumped into a lake in the middle of winter as part of a fundraiser put on by KOGA-AM of Ogallala, Neb. The event benefited Allison Jones, a local 16-year-old in need of a heart transplant. For the operation, Jones would have to move to Denver for eight months, but her family didn't have the funds needed. Along with the teenager's high school, the station sponsored the "Allison Jones Lake Jump Benefit," which raised $14,500 for the Jones family. After the local dive and rescue squad cut through a layer of ice more than one foot thick, hundreds of warmly-dressed spectators cheered on 50 brave souls as each jumped into the frigid lake. The station capitalized on the novelty of the event by dedicating a Web page, discussing the event regularly on air, conducting interviews with other high school students and airing a live broadcast from the event with local celebrities. Sixty-five hours were contributed by KOGA staff members. "We are truly blessed by everyone's efforts," said Allison's mother. KOGA was a National Association of Broadcasters' Crystal Award Finalist in 2008.
---
Topic: Youth-Focused Initiatives

KUSO-FM in Norfolk, Neb., broadcasts to a small town with a big heart. The community of 25,000 raised $143,000 during the two-day local St. Jude Children's Research Hospital Radiothon in 2007. As the sponsor of this event for the past eight years, the station always dedicates the fundraiser to Makayla, a local toddler who lost her battle to cancer but whose life was extended by treatment at St. Jude's. In addition to the radiothon, the station's idea to compile and sell a local-edition cookbook has become an annual event in support of St. Jude's. Listeners submit their favorite recipes and the best of the best appear in "Cooking for Kids." Every year, the publication sells out. At St. Jude's request, the station has presented to other media and organizations about "Cooking for Kids," which is now being duplicated as a fundraiser in other parts of the country.
---
Topic: Community-Focused Initiatives

For nearly a decade, KKAR-AM in Omaha, Neb., and the Nebraska Broadcasters Association have connected the people and their governor through the airwaves. The "Monthly Governor's Call-In Show," a live broadcast from the KKAR studio that is fed onto a network of 35 stations, allows Nebraskans to directly ask their top state official questions. The station aggressively promotes the one-hour show and the opportunity it brings. "The show gives the community access to their governor and the governor access to the community," said KKAR's Program Director Neil Nelkin. Discussions have ranged from Social Security to agricultural issues to immigration. Using a parallel format, KKAR also produces a quarterly "Senator's Call-In Show," which has been broadcast for the past three years.
---
Topic: Health Awareness Campaigns

Breast cancer is the number two killer of women in Nebraska, which is why KETV-TV in Omaha, Neb., partnered with the Susan. G. Komen Foundation to raise money for cancer research and get messages about early detection to its viewers. In its inaugural year as media sponsor for the local Race for the Cure, KETV provided more than $114,000 worth of on-air and online promotion. The 2007 race had record participation and raised $525,000, a 20 percent increase from the year before. Stories about the many ways breast cancer has touched the lives of Nebraska women ran during news casts. Public service announcements featured the station's anchors and reporters, several of which participated in the race along with other station employees. Live shots from the race were aired on the weekend First News broadcast, and main anchor Julie Cornell served as emcee for the post-race award ceremony. "It has been an amazing opportunity for us to work with KETV," said Lynette Farhart, executive director of the Nebraska affiliate of Susan G. Komen for the Cure. "They helped us reach so many more people for both our fundraising and our education efforts on early detection."
---
Topic: Disaster Relief and Recovery

Recently, KCSR-AM in Chadron, Neb., gave the proceeds raised from the "Dawes/ Sioux County Fire Video" they created to erect a monument to the fireman who helped keep their community safe in August 2006. The video involved a seven-month campaign, with heavy mentions during morning talk shows, press releases, anniversary news coverage, fire prevention broadcasts, online promotions and in-person talks about the station's fire coverage. Back in 2006, when temperatures reached 108 degrees with humidity in the teens, fire broke out in King's Canyon. As evacuations began, the radio station became a lifeline for the small community that only has a weekly newspaper. "All 12 employees at our station became news people," recalled station owner Dennis Brown. "We came to work Friday morning and didn't leave until Monday night." The employees slept at the station, providing information around the clock. They went to each part of town to find out what people needed, then made on-air announcements and coordinated getting supplies to all areas. Photos posted on the station Web site helped the forest service get the equipment they needed sent in from another state. Although three houses were lost, there were no fatalities. "We did our job," said Brown. "And I'm not afraid to brag."
---
For more examples of how Nebraska's local radio and TV broadcasters are serving every local community, please contact the Nebraska Broadcasters Association .