Oklahoma's Broadcasters
Serving Every Local Community
Topic: Disaster Relief and Recovery
Date Posted: 5/3/2018
Griffin Communication's CBS affiliate KWTV Oklahoma City aired extensive coverage of deadly wildfires in April that burned close to 300,000 acres, destroying more than 100 homes and impacting thousands of families. "Our storm trackers and helicopter team were on the front lines, warning and helping residents while our weather and news teams provided countless hours of updates on air and online to assist with firefighting, evacuations and recovery," said Vice President of Marketing Houston Hunt. "Through the power of television, we were able to tell stories and show video that explained just how horrible the situation was in Northwest Oklahoma with the rest of the state."

KWTV produced and aired a telethon, "Healing the Heartland," on April 24 that raised more than $160,000 to support the American Red Cross relief efforts. The telethon featured stories that showcased the fire's impact and celebrated those who helped the community. KWTV utilized on air, online, social, radio and digital platforms to promote the fundraiser.
---
Topic: Neighbors in Need
Date Posted: 12/9/2017
Raycom Media's ABC affiliate station, KSWO-TV Lawton, OK., held their second annual "Share Your Christmas" event on December 9. The Oklahoma station partnered with local Walmart Super Centers to collect toys and non-perishable food items. The event raised $10,024 in donations that will benefit the Lawton Food Bank and The Salvation Army.
---
Topic: Disaster Relief and Recovery
Date Posted: 5/18/2016
A news crew from Griffin's CBS affiliate KWTV Oklahoma City rescued a man stuck in a rapidly spreading Oklahoma wildfire on April 5. Val and Amy Castor were reporting on the fire when they saw county worker Jason Perks frantically attempting to remove his truck from a ditch. They continued filming as they urged him to hurry up and escape the fire. "I've seen a lot of fires. I've never seen a fire move as fast as this one did," Val Castor later said. "I'm thinking he's going to be in trouble in just a minute if he didn't get out of there ... my window of opportunity to go in there and get him was getting smaller and smaller." Perks freed himself and sprinted to the Castor's truck. All three survived. Watch video.
---
Topic: Disaster Relief and Recovery
Date Posted: 5/11/2016
Local broadcasters provide lifeline emergency weather coverage as tornadoes touched down near Oklahoma City on May 9. The E4 tornadoes, with winds at 166 – 200 miles per hour, killed at least two people and destroyed multiple homes, barns and other structures. Below, here is a sample of the coverage from Oklahoma broadcasters:
---
Topic: Disaster Relief and Recovery
Date Posted: 3/17/2016
Griffin's CBS affiliate KOTV-TV Tulsa provided wall-to-wall coverage of tornadoes that hit the region on March 30. "Oklahomans unfortunately know severe weather all too well, but they again turned to local broadcasters to help protect their families," said Marketing Manager Houston Hunt. "As part of our service to the community… Oklahoma's Own News On 6/KOTV went into wall-to-wall coverage for four plus hours, while running no commercials, in order to keep our viewers safe, prepared and ahead of the storm... it is the right thing to do."

The station received the following calls from viewers:

"Kellie Escue from Tilman WANTS TO THANK ALL NEWSON6 EMPLOYEES FOR THEIR EXCELLENT SERVICE LAST NIGHT DURING THE STORM!!! …She is very grateful for the continued excellent coverage of the storms last night."

"Viewer was very IMPRESSED with our storm coverage last night! She was terribly worried about [a loved one] and was afraid he was going to run out of gas. She loves our station and THANK YOU to everyone that worked so hard last night, it IS APPRECIATED!!!"

"Marilyn from Prairie Song said our station was the talk of her little town today. She said our helicopter pilots were MAGNIFICENT last night and should be awarded for their bravery and coverage. She also thanks the entire station for all of the hard work and dedication each individual gives here."
---
Topic: Local News
Date Posted: 3/4/2016
Hearst Television's ABC affiliate KOCO-TV Oklahoma City is launching a new hour-long weekday newscast at 9 a.m. and additional local news programming at 9 p.m. every day. "We're constantly looking for new ways to serve our viewers needs across all our platforms, on-air, web and mobile," said KOCO General Manager Brent Hensley.
---
Topic: Youth-Focused Initiatives
Date Posted: 2/18/2016
Cox Media Group's KWEN-FM Tulsa held its second annual "Country cares for Kids Radiothon" on February 11-12. The two-day event raised more than $136,095 for the St. Jude Children's Research Hospital. This year's campaign saw an 8 percent increase in donations over the 2015 effort.
---
Topic: Community-Focused Initiatives
Date Posted: 11/5/2015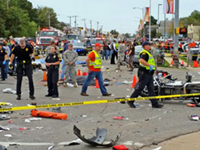 On Oct. 24, a drunk driver drove into a crowd at the Oklahoma State University homecoming parade, killing four people and injuring 47 others. Team Radio's "Triple Play Sports" stations, including KOSB-FM, pre-empted live game day programing to provide complete coverage. Anchor Jordan Woodruff was live on-air about 45 minutes after the car struck the crowd, interviewing witnesses and gathering news. Woodruff's co-hosts, Steve Daniels and Tom Dirato, provided comfort to listeners and aired the live broadcast of the Stillwater Police Department press conference. During the game, Team Radio focused on the tragedy, updating listeners on the number of injuries and probable cause. "I was very proud of these four guys who instinctively knew what to do upon hearing the news of the tragedy," said Team Radio Owner Bill Coleman. "They became great informers instead of sports broadcasters."
---
Topic: Community-Focused Initiatives
Date Posted: 11/5/2015

Tribune's NBC affiliate KFOR-TV Oklahoma City was honored with a national Emmy Award for its coverage of the devastating tornado that hit Moore, OK on May 20, 2013. (Watch video via TVNewsCheck).
---
Topic: Disaster Relief and Recovery
Date Posted: 6/4/2015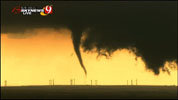 Griffin Communication's CBS affiliate KWTV-TV Oklahoma City went to wall-to-wall coverage from 2:35 - 11 p.m. on May 6, as a deadly tornado hit the area. KWTV-TV's life-saving, severe weather information was also carried on Tyler Radio Group's eight stations. At the height of the storm, almost 90% of households in the Oklahoma City market tuned in to weather coverage. "What could have turned into an unspeakable tragedy was partially avoided due to the warnings seen and heard from KWTV and other broadcast media in Oklahoma City," said Houston Hunt of Griffin Communications.
---
Topic: Community-Focused Initiatives
Date Posted: 4/20/2015
Congratulations to Cox Media Owned KRMG-FM Tulsa, Okla.for becoming a 2015 Crystal Radio Award finalist.
"KRMG-FM raised $268,000 in two days for Make-A-Wish Oklahoma, their single largest fundraising campaign in the state; KRMG and our community see it as over 38 wishes we get to grant to local children diagnosed with life-threatening illnesses. KRMG partnered with Habitat for Humanity Tulsa to build another house for a family in 2014 – we made the American dream come true for one family by owning a home in our great community. When you live in Tornado Alley, severe weather is at the top of everyone's mind. KRMG, Tulsa's Severe Weather Station, held our first StormCon, designed to give the public a behind-the-scenes look at how we do severe weather coverage. We invited our community to this free event to learn from KRMG StormChasers, our chief meteorologist, and the meteorologist-in-charge from National Weather Service-Tulsa with pictures, video and safety tips to keep their families safe and informed. We gave away safety tools like windup severe weather radios and flashlights to those in attendance and we also gave one family an EF5 rated Storm Shelter. The American Red Cross needs blood year-round; holidays are a difficult time. KRMG-FM and our community collected 194 new pints in two days. We saved lives."
---
Topic: Community-Focused Initiatives
Date Posted: 1/7/2014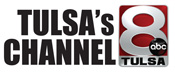 A community station in the fullest sense of the word, KTUL has Tulsa at heart. Heavily invested in the well-being and engagement of its residents, KTUL in 2012 produced nearly 50 community projects touching all aspects of life in the community. Their deep involvement is only outdone by the depth and attention given to each initiative. Fulfilling basic needs for warmth and food, KTUL helped launch a wildly successful Spread the Warmth blanket drive during, which 5,000 blankets were collected in just four weeks. They also partnered with local organizations in the Stamp Out Hunger campaign bringing in more than 267,000 pounds of food to the city and surrounding areas. But KTUL not only acts in service, they inspire a culture of service. In 2012, they created an ongoing Random Acts of Kindness campaign. KTUL staff also focus on prevention and health awareness, participating in such projects as the American Heart Association's year-long Go Red campaign. And no community effort would have lasting effects without healthy children, who are featured at the forefront of KTUL's busy agenda. Channel 8 staff donated time and talent to a variety of initiatives with the local Park Elementary school, the Tulsa County Library Summer Reading Program and an OK PLAY Children's Expo. The year 2012 saw record growth for all of KTUL's annual initiatives and set a true example of service at the heart of a community.
---
Topic: Disaster Relief and Recovery
Date Posted: 6/7/2013

Several Raycom Media-owned television stations conducted relief efforts following the tornado. Stations donating to the American Red Cross include WSFA-TV Montgomery, Ala. ($50,232); WMC-TV Memphis ($36,000); WCSC-TV Charleston, S.C. ($10,000); WWBT Richmond, Va. (over $7,000); and KAIT-TV Jonesboro, Ark., organized a statewide telethon. WAFB-TV Birmingham, Ala., collected several storage unit's full of supplies for the Salvation Army in its one day donation drive. WBRC-TV Birmingham collected 200,000 pounds of water for the Salvation Army. KOLD-TV Tucson, Ariz., filled two semi-trucks with supplies, to be distributed by World Care.
---
Topic: Disaster Relief and Recovery
Date Posted: 6/7/2013

NBC hosted the Healing in the Heartland benefit concert featuring Blake Shelton and special guests Miranda Lambert, Usher, Reba, Darius Ruker and others. The program also aired on Clear Channel and Cumulus stations across the country. The concert raised more than $6 million in pledges and ticket sales to help Oklahomans affected by the May 20 tornado. All proceeds went to the United Way of Central Oklahoma.
---
Topic: Disaster Relief and Recovery
Date Posted: 6/7/2013

Hearst's TV stations across the country have followed KOCO-TV Oklahoma City's lead in raising money for relief efforts in Oklahoma. Since the storms, Hearst stations in Omaha, Kansas City, Sacramento, Baltimore and many other cities have raised $1 million and collected tons of emergency supplies. "The tragic tornado of Moore, Oklahoma is another reminder of the critical public service role of local broadcast television stations," said Hearst Television Inc. President Jordan Wertlieb.
---
Topic: Disaster Relief and Recovery
Date Posted: 6/7/2013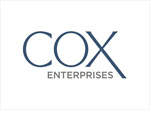 Cox Enterprises donated $1 million to relief efforts in Oklahoma, including a $500,000 donation to the American Red Cross and $500,000 of public service announcements and other in-kind support. "In this difficult time of recovery and rebuilding, our hearts go out to the families affected by the tornadoes," said Cox Oklahoma's Percy Kirk. Cox's local media properties in Tulsa are also hosting a series of fundraisers.
---
Topic: Disaster Relief and Recovery
Date Posted: 6/7/2013

Cumulus radio's 525 stations have donated at least $3.7 million for the victims of the Oklahoma tornado. The Cumulus fundraising efforts included a one-hour fundraising special on all 84 Cumulus country stations and support for the Healing in the Heartland benefit concert to aid victims through The United Way of Central Oklahoma.
---
Topic: Disaster Relief and Recovery
Date Posted: 6/7/2013
Local broadcasters saved countless lives with continuous coverage and safety information as tornadoes ravaged Oklahoma. Oklahoma Broadcasters Association President Vance Harrison told Inside Radio that he is "proud to be a broadcaster," as "the experience of the weather forecasters saved countless lives in what will be the single largest tornado in our history." Griffin Communication's KWTV captured images of the damage via helicopter 15 minutes after the tornado passed, beating rescuers to some areas and spurring the disaster to the top of the national news. "The live pictures and information, almost universally praised by viewers from afar who saw it online and on cable news channels, reminded some of the enduring value of local broadcasters at a time when apps and social networks tend to get more attention," Brian Stelter wrote in the New York Times. Oklahoma governor Mary Fallin thanked broadcasters in her post-storm press conference, saying, "the media has done a superb job over the last couple of days of keeping people informed about the current weather conditions, especially our weathermen and those that have been on the ground driving and calling and tracking the storm itself." Broadcasting & Cable's John Eggerton wrote that she "essentially echoed a point that is made periodically whenever informing the public becomes not just a matter of FCC public interest obligations, but one of life and death."
---
Topic: Disaster Relief and Recovery
Date Posted: 6/7/2013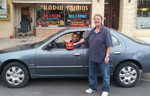 Radio stations in Ponca City, Okla., including Team Radio's KPNC-FM and KLOR-FM, raised $27,000 for the American Red Cross. Station owner Bill Coleman said a local girls dance group "emptied their checking account" to bring $1,100 to the stations' donation "drive through," which received a total $11,000 in 11 hours. KPNC-FM and KLOR-FM promoted the generosity at Roosevelt Elementary, where students unanimously voted to spend their field trip and its $1,400 budget to purchase relief supplies. Coleman noted the town of 25,000 sent at least $27,000 and four truckloads of goods to Moore.
---
Topic: Disaster Relief and Recovery
Date Posted: 6/7/2013

In advance of Memorial Day, Stillwater Radio, which owns four-stations in Stillwater, Okla., hosted a radiothon that raised $24,000 in donations for tornado victims, including a $10,000 check from the radio group. All donations went to the local American Red Cross. Mary Ann White, the executive director of the American Red Corss noted, "no disaster ever will exceed the caring spirit of Oklahomans! From all of us at your American Red Cross, thank you for hosting the only Stillwater Radiothon for your local Red Cross Chapter."
---
Topic: Disaster Relief and Recovery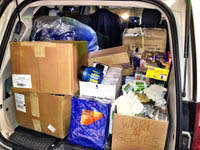 When tornadoes ripped through parts of Oklahoma, broadcasters responded quickly to aid in the recovery efforts once the storm passed. Cox Media Group's radio stations in Tulsa, KRMG-AM/FM, KRAV-FM, KWEN-FM and KJSR-FM, coordinated efforts to collect supplies for the recovery. Listeners donated batteries, gloves, trash bags, dust masks and other items for the clear-up efforts. All items were donated to the local Salvation Army chapter.
---
Topic: Neighbors in Need

KVOO-FM in Tulsa, Okla., raised more than $40,000 in November 2008 to buy a new home for a local listener after an unusual autumnal tornado demolished the uninsured trailer home of Randy Booker, his wife and 14-year-old son. When KVOO's morning show co-hosts Gary Greenwood and Sunny Leigh learned of Booker's story, they pledged to raise money to help them find a place to live. In an outpouring of support from local listeners, $40,000 – more than twice the goal amount, was raised in just 14 hours. The Booker family received a fully furnished home, one year of insurance, one year of lot rent, a dependable vehicle, new clothes and several job offers from local companies.
---
Topic: Disaster Relief and Recovery

When a December ice storm left more than a quarter of a million people without power, listeners tuned their battery-operated radios to KRMG-AM in Tulsa, Okla., which stayed on the air with five days of continuous weather coverage and updates. The station directed people where to get food and shelter. Interviews with emergency officials and leaders reminded Tulsans that help was on the way. Phones at the station rang nonstop with questions about necessities. Many callers needed firewood, and when KRMG was able to secure enough firewood, the station gave it away free. From a parking lot, station staff loaded wood by the armful into the cars of hundreds of families needing a means to heat their home. KRMG was honored with the Oklahoma Association of Broadcasters Community Service Award for its coverage and service during the 2007 storm.
---
Topic: Youth-Focused Initiatives

Witches, ghosts and goblins gather every year for treats at "Halloween Safe House," an event organized by KADA-AM/FM and KYKC-FM in Ada, Okla. Fifteen years ago, the stations initiated the event in response to growing community concerns about the safety of children during the holiday. Today, more than 50 merchants and civic groups join KADA and KYKC in one central location, as 5,000 little ones parade through in a three-hour period. The stations broadcast live from what has become the single largest event in Ada. The stations remind everyone to join in the fun with weeks of recorded and live announcements airing at least 10 times per day. They also purchase print advertising. Three months of planning by the stations' 10 employees goes into making sure Ada's children have a safe and happy Halloween each year.
---
Topic: Community-Focused Initiatives

Turning a tragic event into an inspiring memorial is something that KFOR-TV in Oklahoma City, Okla., does each year when it airs a live broadcast of the Oklahoma City Memorial Marathon. The more than four-hour special not only allows family and friends throughout the nation to see their loved ones on the course, it also provides tribute to those who were killed and those who survived the 1995 bombing of the Alfred P. Murrah Federal Building. The race acts as a fundraiser for the privately funded Oklahoma City National Memorial and Museum. In 2007, 16,000 runners participated, raising a record $350,000 for the memorial and museum. Along the course, 158 banners are placed, one for each person killed in the bombing. KFOR conducts interviews with families, survivors and teams running in remembrance of lost friends, loved ones and coworkers. The station also produces and airs spots encouraging people to train for the marathon and promoting participation of little athletes in the Kids Fun Run. In addition to the strong on-air support, six KFOR staff members ran the last marathon. "The station has been with us since the beginning," said Kari Watkins, executive director of the Oklahoma City National Memorial and Museum. "The race represents hope – something fun from a tragic event. The marathon program KFOR produces and airs is an amazing contribution to the city and the nation."
---
Topic: Disaster Relief and Recovery
Listen to Audio
When summer rainfall totaled five times the average and resulted in record-breaking flooding, KWON-AM in Bartlesville, Okla., immediately began providing critical assistance to its town of 40,000. With homes and roads underwater, listeners needed up-to-date and immediate information. During the cresting flood waters, the news director, general manager and Web master camped out on the station floor, answering calls and providing continual updates. The station broadcast and rebroadcast road closures, emergency numbers and disaster resource information. When flood waters threatened to spilt the city in half, the KWON mobile unit parked on the side of the river opposite the studio so listeners could continue to receive news about both sides of Bartlesville. For more than a week, the Washington County Emergency Team, of which the station is a member, gathered to strategize relief efforts. The station let listeners know how to safely re-enter flooded buildings, clean up contaminated structures and where to get bottled water. Business closures and event cancellations were constantly updated. One woman said KWON broadcast information about the closure of her office before she received the corporate email. All on-air information was posted simultaneously on the station Web site, and the station produced a tutorial to help those who were not Internet savvy. KWON has earned the Oklahoma Association of Broadcasters' Non-Metro Station of the Year award four out of the last seven years and believes the coverage of the flood to be its "strongest moment."
---
Topic: Health Awareness Campaigns
Listen to Audio
Providing a chance to win a day at the races helped drive 17,000 donors to the KOFM-FM in Enid, Okla., September Blood Drive in support of the Oklahoma Blood Institute. Forty donors received transportation and tickets to the Dickies 500 NASCAR race at the Texas Motor Speedway and first time donors were put into a drawing to win ride-alongs on the track. Throughout the fall of 2007, the station donated more than 360 minutes of promotional announcements, 30 hours of live broadcast from different drive locations, numerous on-air interviews with Oklahoma Blood Institute representatives and 300 staff hours to the effort. In addition to producing their own promotional announcements, the station produced a generic announcement that was distributed to other media to encourage donors. The station Web site offered substantial coverage, including streaming broadcasts and postings of every drive location and time. "KOFM has increased our outreach," said Kenda Morris, regional recruitment manager for the Oklahoma Blood Institute. "Thanks to the awesome NASCAR promotion, KOFM helped the Oklahoma Blood Institute bring in more than 17,000 donors statewide and attract more than 3,700 new donors!"
---
Topic: Animal Protection
Listen to Audio
Many a dog gone missing has found its way back home, thanks to KYFM-FM in Bartlesville, Okla., and its "Dog Gone" segment. The station announces descriptions of listeners' lost pets 10 times each day, and the station Web site provides an online form for pet owners to submit their pet's information. In addition, the station shows animals love by providing on-air support for its local Society for the Prevention of Cruelty to Animals (SPCA) all year long. When the area experienced serious flooding in 2007, the station was instrumental in helping the shelter recruit volunteers to evacuate animals. Multiple times each year, the station broadcasts live from the SPCA during fundraisers and at community events where a mobile adoption unit is present. "KYFM has been very supportive of our animal shelter," said Anita Stepp, executive director of the Washington County SPCA. "They are always willing to play pet-related public service announcements and to make announcements concerning our events and activities."
---
Topic: Youth-Focused Initiatives

The cold and snow don't stop Kevin Dean, morning personality on KTMC-FM in McAlester, Okla., from camping out on top of a building in the dead of winter to raise money for the March of Dimes. For the past five years, Dean has been taken by crane to a makeshift rooftop campsite on a day in January. From this high perch, he broadcasts the morning show, staying put until he meets his fundraising goal. To accept donations from listeners, he lowers a bucket. In 2008, Dean camped out for two days, bringing in $12,000 to help the March of Dimes further its goal of improving infant health. For two months before the event, representatives from the March of Dimes were guests at least twice each week on the daily talk show of KNED-AM, sister station to KTMC. All four McAlester Radio stations promoted the event and gave listeners updates on Dean's progress throughout the campout.
---
Topic: Distracted and Drunk Driving Prevention

Someone loses their life to drunk driving every 31 minutes, which is why KJRH-TV in Tulsa, Okla., took action to get a strong "Don't Drink and Drive" message out to its viewers. To expand its yearly support of Project Roadblock, a nation-wide public service campaign to "Put the Brakes on Drunk Driving," the station created a powerful public service announcement (PSA) using regional statistics about alcohol- and drug-related accidents over the holidays. During the week leading up to New Year's Eve, the station aired the message more than 60 times. The station ran companion news pieces regarding the dangers of drunk driving, safe driving tips and alternative transit options as well. The PSA received a 2008 Mothers Against Drunk Driving (MADD) Media Awareness Award in recognition of furthering MADD's mission to stop drunk driving.
---
Topic: Community-Focused Initiatives

The "Red Kettle Drive," a brainchild of KTUL-TV in Tulsa, Okla., brought volunteer bell ringers for the Salvation Army out in force. During newscasts and the "Good Day Tulsa" show in October and November, the station ran a series of stories about the charity's need for helpers. In conjunction with the stories, the station set up a phone bank for viewers to call in and volunteer. KTUL didn't just ask their viewers to get involved, they volunteered, too. For three days, station talent took shifts ringing bells at designated kettles. Then, KTUL continued to inspire volunteerism and support for the Salvation Army by encouraging viewers to donate their time to distribute toys and food baskets. The station also reported live from the Salvation Army's holiday toy drive, drumming up the giving spirit until goals were cut unexpectedly short when a severe ice storm left the area dark for days. With no stores open, there was no opportunity for bell ringing or toy shopping. KTUL went to the airwaves again, asking viewers for monetary contributions so the Salvation Army still could bring Christmas to needy children in the area. With the station's help, the Salvation Army met its goal. Even though the storm had taken away weeks of time in which donations are usually heavy, more than 1,000 children received gifts.
---
For more examples of how Oklahoma's local radio and TV broadcasters are serving every local community, please contact the Oklahoma Association of Broadcasters .