South Dakota's Broadcasters
Serving Every Local Community
Topic: Children's Issues
Date Posted: 4/12/2018
Alpha Media's KDLO-FM and KSDR-FM Watertown, S.D., raised over $115,000 for Children's Miracle Network in a radiothon held April 12 - 13. The stations broadcast live each day for 12 hours and received promotional support from sister stations KIXX-FM and KWAT-FM.
---
Topic: Children's Issues
Date Posted: 3/1/2018
Townsquare's KKLS-FM, KMXC-FM, KIKN-FM, KSOO-AM, KYBB-FM Sioux Falls raised a record $329,000 for Sanford Children's Hospital in the "Cure Kids Cancer" radiothon, held March 22-23. All proceeds benefit Sanford Children's Hospital in Sioux Falls.
---
Topic: Investigative Reporting
Date Posted: 7/5/2017
Nexstar's CBS affiliate KELO-TV Sioux Falls, S.D., aired an in-depth investigative report on the "GEAR UP" scandal. The U.S. Department of Education awarded South Dakota $62 million in 2005 to help prepare Native American students for college. The state was required to match every federal dollar. KELO uncovered several issues with the grant money, including a lack of data proving that any Native American student attended college because of GEAR UP.
---
Topic: Health Awareness Campaigns
Date Posted: 3/31/2017
Townsquare Media's KKLS-FM, KMXC-FM, KYBB-FM, KIKN-FM, KSOO-AM Sioux Falls, S.D. raised $325,000 in their 10th Annual "Cure Kids Cancer Radiothon" at the Sanford Children's Hospital, held March 2 – 3. All funds support programs for children at the hospital.
---
Topic: Community-Focused Initiatives
Date Posted: 12/1/2016
Alpha Media's Brookings, South Dakota stations KKQQ-FM, KBRK-AM/FM, KDBX and KJJQ concluded 2016 by collecting $70,000 for Project Joy. Thirty five thousand dollars in toys was collected and an additional $35,000 was raised in cash donations to purchase toys and clothing for 458 kids in Brookings County. Project Joy gives families in need an opportunity to receive holiday gifts through the generous donations of individuals, businesses, and organizations.
---
Topic: Youth-Focused Initiatives
Date Posted: 4/4/2016
Alpha Media's KSDR-FM, KIXX-FM, KDLO-FM Waterton, S.D. raised $81,000 in the 16th Annual Children's Miracle Network Radiothon, held on April 14 -15.
---
Topic: Community-Focused Initiatives
Date Posted: 1/14/2016

Media General's CBS affiliate KELO-TV Sioux Falls, S.D., distributed more than 4,000 coats last month. "Operation KEEP KELOLAND Warm" was inspired by a homeless woman's death from exposure to extreme cold. Local temperatures can fall to 42 degrees below zero. More than 300 people attended each of the four distribution events, where they selected coats, hats, gloves and scarves. Watch video.
---
Topic: Youth-Focused Initiatives
Date Posted: 1/14/2016

Prairie Winds Broadcasting's KNBZ-FM Redfield, S.D. and KGIM-FM and KBFO-FM Aberdeen, S.D. raised $50,000 for the Sanford Children's Miracle Network in a radiothon on Oct. 8. (Listen to audio).
---
Topic: Youth-Focused Initiatives
Date Posted: 1/14/2016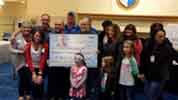 Midwest Communications' KELO-AM and KTWB-FM Sioux Falls, S.D. raised $204,000 for Sanford Children's Hospital in their 10th annual radiothon, The money helps fund specialized equipment, hospital programs and services for families. (Watch video).
---
Topic: Community-Focused Initiatives
Date Posted: 9/15/2014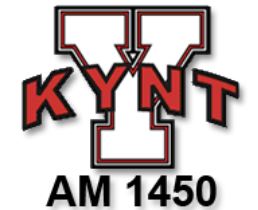 Riverfront Broadcasting was named "2014 Broadcasters of the Year" at the South Dakota State Broadcasters Annual State Leadership Conference. Riverfront Broadcasting's eight stations in South Dakota are KYNT-AM, KKYA-FM, KDAM-FM, KCCR-AM, KLXS-FM, KCCR-FM, KORN-AM and KQRN-FM. KYNT-AM Yankton, S.D. was specifically recognized for its outstanding public service. KYNT-AM helped to raise over $800,000 for local charitable organizations. KYNT-AM won a 2013 NAB Crystal Radio Award.
---
Topic: Youth-Focused Initiatives
Date Posted: 6/9/2014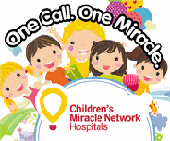 Schurz Communications' radio stations in Rapid City, S.D., including KKMK-FM, KOUT-FM, KFXS-FM and KRCS-FM, hosted the "One Call, One Miracle Radiothon" last month to support the Children's Miracle Network (CMN). The event broadcast live from the Rapid City Regional Hospital and featured stories of local children and families. The radiothon raised more than $87,000 to support the local hospital.
---
Topic: Community-Focused Initiatives
Date Posted: 5/14/2014
Riverfront Broadcasting's KYNT-AM Yankton, S.D. won a 2014 NAB Crystal Radio Award for its commitment to informing and serving its local community. KYNT-AM is owned by a female minority and her husband, who both grew up and still live in Yankton. This gives them a unique appreciation for the community, which is passed on to the staff. KYNT-AM's employees are involved in local schools, churches and organizations. In fact, in 2013, the community-minded staff donated more than 1,000 volunteer hours. The same year, KYNT-AM provided more than 11,000 minutes of public service announcements. The station also helped local charitable organizations raise more than $800,000.
---
Topic: Disaster Relief and Recovery
Date Posted: 5/14/2014
Hoak Media-owned KSFY-TV in Sioux City, S.D. helped saved lives with its coverage of recent severe weather that swept through the South Dakota viewing area. KSFY-TV interrupted regularly scheduled programming to warn viewers of an approaching tornado and encourage them to seek shelter. A local Sioux City resident saw the weather coverage on KSFY-TV and called her granddaughter to warn her. The woman's granddaughter and her family were able to get to safety before the tornado subsequently hit their house. Despite this lifesaving effort, several South Dakota residents called into the station to complain that they missed episodes of their regularly scheduled programming. In response to the complaints, KSFY-TV anchor, Nancy Naeve, went on air to appeal to viewers about the important role stations play in weather emergencies and the need to interrupt programming when lives are at stake. Click here to watch the video.
---
Topic: Community-Focused Initiatives
Date Posted: 5/14/2014
Don "Jake" Jacobs, General Manager of Results Radio and Market Manager of Townsquare Media in Sioux Falls was honored as the "2013 Broadcaster of the Year" by the South Dakota Broadcasters Association (SDBA) at their Annual State Leadership Conference in Rapid City, S.D. The award is given to broadcasters who are especially active in community affairs. Jacobs writes, produces and airs monthly messages to promote broadcasting, local businesses and personal growth and development. Jake has served on numerous local nonprofit boards, and through his leadership at Results Radio, has helped raise money and create awareness for countless organizations helping thousands of people. In the past 5 years alone, Don has helped raise more than $1 million dollars for Cure Kids Cancer and more than $1.5 million dollars for Make-A-Wish.
---
Topic: Neighbors in Need
Date Posted: 2/11/2014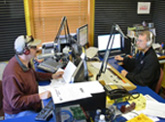 Duhamel Broadcasting's KZZI-FM Rapid City, S.D., recently hosted a three-day fundraiser to support local ranchers that were affected by a blizzard in October. The storm dumped more than four feet of snow in parts of western South Dakota and killed more than 100,000 cattle and livestock. Through KZZI-FM's radiothon, the Ranchers Relief Fundraiser raised nearly $45,000 from listener pledges and donations from local businesses.
---
Topic: Community-Focused Initiatives
Date Posted: 7/15/2013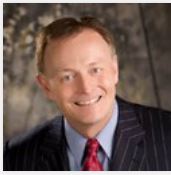 Don "Jake" Jacobs was honored recently at the South Dakota Broadcasters Association at their Annual State Leadership Conference held on June 21-22, 2013. In the past five years, Jacobs has helped raise over $1 million for Cure Kids Cancer and over $1.5 million for Make-A-Wish through his awareness efforts.
---
Topic: Politics and Election Coverage
Date Posted: 11/12/2012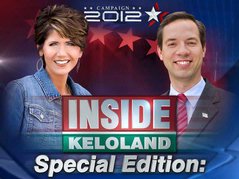 Young Broadcasting's KELO-TV Sioux Falls, S.D., televised a debate on Nov. 2 between congressional candidates Rep. Kristi Noem and challenger Matt Varilek. In their fourth and final debate, Noem and Varilek discussed taxes, Medicare, congressional spending, health care and the Farm Bill.
---
Topic: Community-Focused Initiatives
Date Posted: 1/12/2012
Red River Broadcasting Company's NBC affiliate KDLT-TV in Sioux Falls, S.D. participated in its 24th annual Coats for Kids campaign, during which the station and local sponsors called on the community to donate new or gently-used coats. The Salvation Army distributed the hundreds of donated coats to children who need them. Click here to watch KDLT-TV's PSA encouraging viewers to contribute to the coat drive.
---
Topic: Neighbors in Need

For more than two decades, KOTA-TV and KOTA-AM in Rapid City, S.D., have partnered with the Boy Scouts and South Dakota Army National Guard to feed the hungry. Over the years, the annual KOTA Care & Share Food Drive has collected more than 6 million pounds of food and hundreds of thousands of dollars in donations to help those less fortunate. Each year, the main collection occurs from Thanksgiving to January. During this time, Boy Scouts leave and then collect donations bags from viewers' front doors. The stations run hundreds of public service announcements, including reminders on when bags are being dropped off and picked up. The stations supported the most recent drive with multiple interviews and news stories, which helped bring in the nearly 250,000 pounds of food and $50,000. To provide resources for the needy year-round, the stations team with businesses and groups to create additional events to replenish area food banks at other times of the year. The "World's Largest Drive By," where viewers and listeners driving by the KOTA studios are invited to stop and enjoy a bagel and cup of coffee in exchange for a donation of canned food, is just one example. "We literally wouldn't be doing what we are without KOTA's support," said Matt Gassen, director of Community Food Banks of South Dakota. "They provide integral support to stock our food pantries for those that need food assistance." The success of the Care & Share Food Drive has inspired the Boy Scouts to adopt similar efforts nationwide.
---
Topic: Youth-Focused Initiatives

For 36 hours, KMXC-FM and KIKN-FM in Sioux Falls, S.D., broadcast from the lobby of Sanford Hospital to raise awareness of the lifesaving treatments the facility provides and raise funds for kids battling cancer. In its inaugural year, the "Results Radio Cure Kids Cancer Radiothon" generated more than $150,000 for local pediatric patients. During the three-day broadcast, morning show teams conducted interviews with patients, families, workers and volunteers. The broadcast, layered with music montages, gave listeners a window into the many lives the hospital touches. Starting a month before the radiothon, the stations ran daily recorded announcements, included live mentions during programming, and conducted in-studio interviews with representatives from the hospital. After the radiothon, the stations followed up with stories about how listener donations are supporting Sanford's pediatric patients and their families. "Cure Kids Cancer has been an amazing new endeavor, and our first event, the 'Results Radio Cure Kids Cancer Radiothon' is no exception," said Amy Sumner, program director for Cure Kids Cancer. "Throughout three days, we met several amazing families and courageous children who shared their story in an effort to help other families such as theirs. We are so blessed to live in such a generous community and look forward to coming together again next year."
---
Topic: Neighbors in Need

With the support of KSOO-AM in Sioux Falls, S.D., a holiday effort to help families struggling financially, which was started by two couples out of their garage, has grown into a nonprofit organization involving thousands of volunteers and serving hundreds of families annually. The station provides $35,000 of in-kind donations to Sioux Falls Cares each year and is involved in its holiday drive from top to bottom. Six weeks of promotions, including live reads, interviews and recorded announcements aid in driving donations and soliciting volunteers. With the money collected, community members go to market and buy everything from food staples to clothing to Christmas presents. Each family recipient of the holiday giving receives a truckload of items. During the most recent event, 750 families were served over a two-day distribution. Six KSOO staff members serve on the Sioux Falls Cares committee and donate their talents and time during the drive. Dave Roberts, program director of KSOO, was honored as the "2007 Broadcaster of the Year" by the South Dakota Broadcasters Association for his involvement in community affairs, including his contributions to Sioux Falls Cares.
---
Topic: Education
View Video
It's not your grandmother's essay contest. A unique scholarship opportunity funded by KEVN-TV in Rapid City, S.D., invites high school students to apply for $2,500 toward their college tuition by submitting a video essay. Applications for the "Rising Star of the West Scholarship" come from the entire viewing area, and the top 20 students visit the KEVN studio to tape an additional essay. For a month, these essays play as segments during the 9 p.m. newscast. Viewers are invited to judge the students on content and presentation, then vote for their favorite online on the station Web site, where streaming video of all 20 students is featured. Four finalists emerge, each of whom records a five-part essay series that airs over the course of a week. For three months during the first half of the school year, KEVN gears students up for the on-air competition with news stories, recorded on-air promotions, newspaper ads, letters sent to principals at all high schools in the community, a press release and a Web site presence. The station's news crew makes in-school visits as well. This year's winner, Kaitlyn Hemmingson, plans to study mass communications at South Dakota State University in the fall.
---
Topic: Disaster Relief and Recovery

In a year that brought blizzards, severe summer rains, flooding and storms, listeners relied upon KCCR-AM and KLXS-FM in Pierre, S.D., during times of severe weather. In June 2008, when a notable summer storm brought golf-ball-sized hail, 80-mile-an-hour winds and flooding, the stations broke from regular programming for five hours. On-air personalities Tony Mangan and D.T. Meyer provided crucial information, alerting listeners not to drive in the storm and sharing information from emergency responders. The stations updated their Web sites to reflect information as they received it. Both on the air and at a city commissioner meeting, Mayor Dennis Eisnach publicly thanked the stations for their work in the face of the storm. In a letter to Mangan and Meyer, Eisnach wrote, "I want to thank both of you for all you do for our community, from reporting emergencies to promoting events to educating the public."
---
Topic: Community-Focused Initiatives

Fourteen nonprofit organizations will receive $150,000 in air time from KELO-TV in Sioux Falls, S.D., as part of the station's Tradition of Caring grant program. Recipients were chosen from more than 260 applicants across the station's broadcast area. The nonprofit organizations chosen include a community food bank, an association serving women refugees and a rural health care agency. "We were amazed by the response to this program. We learned a great deal about the needs in our area and those organizations trying to meet those needs," said KELO Station Manager Jay Huizenga. "While only 14 were chosen, we don't plan to forget the others in future public service efforts and in news coverage." KELO has listed all the organizations that applied for the grant on its Web site as a community resource.
---
Topic: Disaster Relief and Recovery

With the help of its listeners, KBRK-AM, Brookings, S.D., delivered much needed aid to the neighboring city of Aberdeen after an intense downpour brought more than 10 inches of rain and flooded the area. More than three-quarters of Aberdeen homes were affected, creating a high demand for cleaning supplies, rubber boots and jackets. KBRK quickly organized a flood bucket drive, airing 150 public service announcements asking listeners to help and listing needed items on the station's Web site. Rising to the occasion, the community brought 250 flood buckets filled with supplies to the station's parking lot. KBRK General Manger Cami Powers personally drove a moving truck filled with the donations to the Red Cross office in Aberdeen.
---
Topic: Youth-Focused Initiatives

Each year, "Hot Harley Nights," supported by KSFY-TV in Sioux Falls, S.D., keeps getting hotter. The signature event raises funds for the South Dakota Make-A-Wish Foundation and has grown significantly during its 12-year history. In total, "Hot Harley Nights" has brought in $1.2 million, enough to grant hundreds of children's wishes. Tens of thousands of community members from the station's three-state broadcast region attend the festivities, benefiting both the charity and local tourism. The station produces and airs special news segments and public service announcements to draw the crowds. Events take place for three days and include a parade, bike show, live music, silent auction, raffles, a casino run and a large outdoor party. Last year, more than 40,000 people gathered for the festivities, raising more than $180,000 to allow children facing terminal illnesses a day to just be a kid.
---
For more examples of how South Dakota's local radio and TV broadcasters are serving every local community, please contact the South Dakota Broadcasters Association .