Utah's Broadcasters
Serving Every Local Community
Topic: Drug Prevention
Date Posted: 10/20/2016
Bonneville's NBC affiliate KSL-TV Salt Lake City, UT devoted a full day of coverage to the opioid abuse epidemic on October 20. In addition, KSL hosted a town hall to address the prescription drug crisis on September 16. The hour-long forum aired live during prime time and streamed on Facebook. Educators, parents, medical professionals and law enforcement officials urged parents to look for physical symptoms that can indicate drug use or other warning signs, including unusual changes in a teenager's attitude, behavior or performance in school. KSL hosted the timely event during a week that o two local 13-year-olds died of drug-related overdoses.
---
Topic: Local News
Date Posted: 4/4/2016
Tribune's Fox affiliate KSTU Salt Lake City will expand its midday newscast from 90 minutes to two hours, beginning April 25. With the expansion, KSTU will produce 9.5 hours of live, local news each weekday, for a total of 57 news hours per week. "This expansion further demonstrates Fox 13's commitment to delivering quality local news to our viewers at times that are convenient for them," said News Director Marc Sternfield. "We are proud to be Utah's leader in breadth and depth of local news coverage."
---
Topic: Investigative Reporting
Date Posted: 3/1/2016
The University of Utah's PBS affiliate KUED Salt Lake City aired "Unspoken: America's Native American Boarding Schools" on February 16. The documentary, produced by KUED Executive Director John Howe, explores how Native American boarding schools were instruments of the U.S. government's plan to eradicate native culture and languages in the late 1800s.
---
Topic: Youth-Focused Initiatives
Date Posted: 9/14/2015
Bonneville International Corporation's NBC affiliate KSL-TV Salt Lake City, UT raised $49,500 in a telethon on Aug. 12 to support the adoption of children in foster care. The event profiled several children and families.
• Jaid is a 15-year-old boy. Some kids make fun of him for being different.
• Aschley is a 16-year-old who loves to dance and sing and is hoping to be adopted.
• Shaleen is legally blind and deaf. Her caseworker says she would thrive in a permanent home.
• The Flanders Family: Bryan and Chantel Flanders always wanted a son. They never expected to adopt through foster care, but their family is complete after adopting Allen last November.
• Mariah lived in foster care all her life until the Goodraults adopted her. Now, they urge others to adopt from foster care.
• Julie Anderson always wanted to be a mom. 17-year-old Olivia was in foster care for four years before finding her true home.
• Like most 11-year-old boys, James loves his toy cars and video games. He would give them all away to be adopted.
---
Topic: Politics and Election Coverage
Date Posted: 7/17/2015
Bonneville Broadcasting Corporation's NBC affiliate KSL-TV Salt Lake City hosted a debate on July 1 between Jason Chaffetz and Brian Wonnacott, candidates for Utah's 3rd Congressional District. Click here to see video of the candidates discussing issues raised by Utah residents and election officials. Topics in the debate included the recent Ebola outbreak, White House security, education, gun policy, foreign policy, tax reform, economic development and providing health care for veterans.
---
Topic: Community-Focused Initiatives
Date Posted: 4/20/2015
Congratulations to Community Wireless of Park City KPCW-FM Station in Park City, Utah for becoming a 2015 Crystal Radio Award finalist.
"As a nonprofit community licensee, KPCW-FM is literally owned by our listeners. Our mission is to inform, educate and entertain. We are the only radio station licensed in Summit County and one of just two broadcasting to Wasatch County, one of the fastest growing counties in America. Our niche is local news and information. No other radio broadcaster fills that role in either county. For our community, 2014 was a watershed year. Following three years of contentious litigation over a lease, the family owned Park City Mountain Resort was forced to sell to a large out-of-state public ski corporation. As the town's leading employer and economic engine, the resort ownership dispute was the biggest story in town in decades. As the only daily source of immediate information and with a staff of three (out of a staff of eight) devoted solely to news coverage, KPCW kept anxious listeners alerted to every significant development and angle. KPCW proved the continued critical importance of local radio. We provided the town a public forum in which to learn and express opinions about dynamic changes happening in their community. When news broke, it broke on KPCW-FM."
---
Topic: Youth-Focused Initiatives
Date Posted: 1/7/2014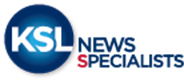 In a state ranked last for per-student spending, KSL-TV recognized the great need for public awareness and action around literacy. With the creation of the Read Today grassroots movement, KSL has made great strides in ensuring elementary students read at grade level. Partnering with AmeriCorps, United Way, Prosperity, Scholastic and Reading Tree, Papa Murphy's Pizza, Big O Tires and other community groups, KSL-TV's mission has already made a tremendous impact in the state. Of the 2,601 students who started the year in Read Today tutoring, 2,043 finished at grade level. Through half hour news shows, weekly literacy stories, PSA campaigns, a Readtoday.com website and helicopter visits to participating schools, 3,689 students are now being tutored by 2,376 volunteers. In addition, $960,000 worth of books were donated to schools and four of the state's worst 10 scoring schools were moved off of the "worst" list. All were Read Today schools. The KSL initiative is transforming the lives of thousands of students, and indirectly transforming our economy and future.
---
Topic: Politics and Election Coverage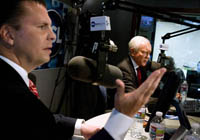 U.S. Sen. Orrin Hatch participated in an hour-long debate with his Republican opponent, Dan Liljenquist, on Bonneville's KSL-AM/FM Salt Lake City on June 15. The debate was moderated by KSL-AM/FM host Doug Wright. The candidates were running for Utah's Republican senatorial nomination, which was won by Hatch. He will face Democrat Scott Howell in the November general election.
---
Topic: Youth-Focused Initiatives

Santa's workshop comes alive every holiday with the help of listeners and staff from KONY-FM in Washington, Utah, and sister stations KPLD-FM and KZHK-FM. The stations' "Coins for Kids" campaign brings Christmas to the doorsteps of underprivileged children with the delivery of presents from Santa himself. What began as an idea among a small group of KONY employees has grown over 17 years into its own nonprofit, operated with the help of thousands of volunteers. Last holiday season, more than $100,000 in donations made it possible to serve 2,600 children and 800 families. Station staff is involved in each step of the process, from promotion and fundraising to shopping, wrapping and delivering presents. Efforts begin with live and recorded announcements encouraging listeners to adopt a family or to volunteer. Fundraising occurs throughout morning programming for weeks, with almost nonstop jock talk about "Coins for Kids." All three stations air live remotes from street corners where on-air personalities collect cash donations. Once enough money has been collected, listeners and staff partake in organized shopping and wrapping events. When all of the presents are ready to go, Santas fan out throughout the community to make personal visits, some in horse-drawn carts.
---
Topic: Distracted and Drunk Driving Prevention
Listen to Audio
Each winter, KRSP-FM in Salt Lake City, Utah, teams with Mothers Against Drunk Driving (MADD) to encourage its listeners not to drive drunk during the holidays and throughout their lives. For 18 years, the station has been involved with the "Tie One On" campaign, where people display red ribbons or stickers on their cars as an indication of their pledge not to drink and drive. The effort kicks off in November, when KRSP broadcasts live from a MADD breakfast for the Utah Highway Patrol. From this date until after the start of the new year, the station makes four appearances each week in highly trafficked locations in the community to hand out red ribbon car stickers. In conjunction with these events, the station creates 15 different recorded promotional spots, which air six times each day. The spots are legacy award winners, earning the Utah Association of Broadcasters Gold Award three times in the last five years. During the campaign, live and recorded promotional spots air nearly 500 times. In addition, stories about family members who have lost a loved one to a drunk driver and interviews with police officers who have been first responders are a powerful component in the station's effort to raise awareness. Last holiday season, the station distributed more than 20,000 red ribbon stickers, dedicating more than $100,000 in airtime and support to the campaign. When statistics came in, the results were significant. DUIs were down by 15 percent for the month of December. KRSP was a National Association of Broadcasters' Crystal Award Finalist in 2008.
---
Topic: Health Awareness Campaigns

It turns out 13 is a lucky number, at least when you are talking about prenatal care. KUTV-TV in Salt Lake City, Utah, together with the Utah Department of Health and Intermountain Healthcare are reminding mothers-to-be to seek regular and early prenatal care through their "Baby Your Baby" program. The public service announcement (PSA) campaign encourages women to go to their doctor before the 13th week of pregnancy and to see their health care provider at least 13 times throughout pregnancy. "Baby Your Baby" started two decades ago as an intensive outreach program encouraging prenatal care; the results were significant. One year after the program launched, pregnancy loss and infant death rates fell; the decreases were the largest in Utah history. Twenty years later, the program continues to provide women with vital information. In addition to PSAs, the station airs news stories and produces special features several times a year. Reporter Cristina Flores, mother of three, is the spokesperson and appears in PSAs and videos for the campaign in both English and Spanish. Extensive resources, including a free baby keepsake book with important health reminders and five newsletters, are available through the "Baby Your Baby" Web site. KUTV also distributes the information at health fairs and community events. To date, the program has served more than 100,000 Utah women, and the hotline has answered more than 300,000 calls.
---
Topic: Disaster Relief and Recovery

When a mine collapsed in Crandall Canyon tragically taking the life of six miners and, ultimately, three rescue workers, KSL-AM in Salt Lake City, Utah, quickly responded to keep the community informed. Breaking news began on August 6, 2007, and went wall-to-wall through the evening. Reporters from both KSL radio and its sister television station were on the scene interviewing the mayor and emergency responders. The station also shuffled reporters to hospitals in Salt Lake City, as speculation grew on where potential survivors might be flown. As the crisis unfolded, station staff volunteered to work seven-day weeks, allowing for dozens of hours of special news programming, coverage of numerous news conferences during the search effort and nearly 80 additional newscasts. KSL staff continued to report from Emery County for weeks after the tragedy. KSL was a National Association of Broadcasters' Crystal Award Finalist in 2008.
---
Topic: Health Awareness Campaigns

A strong supporter of Susan G. Komen Race for the Cure since 2001, KTVX-TV in Salt Lake City, Utah, was there with the more than 17,000 people, all touched by breast cancer in some way, who participated in the 2008 spring fundraising race. The event brought $640,000 toward education, screening and research to prevent and treat the disease. The station's annual support includes public service announcements featuring breast cancer survivors, race day events with on-air personalities, race media coverage and emcees for the race award ceremony, adding up to hundreds of thousands of dollars worth of in-kind donations. In its own effort to raise viewers' awareness of breast health, the station has broadcast dozens of stories, covering everything from breast cancer screenings to prevention and treatment, on both its nightly news and weekday program "Good Things Utah." KTVX also has produced and broadcast public service announcements during Breast Cancer Awareness Month.
---
Topic: Education

In the United States, 42 percent of children of Hispanic descent drop out of high school. That's a statistic that KDUT-FM, KTUB-AM, KBMG-FM and KBTU-TV in Salt Lake City, Utah, are trying to change. The stations have launched a group-wide effort targeted at keeping kids in school. Each month, nearly 100 public service announcements air on the four stations. Messaging focuses on staying in school; alternative educational programs, such as the general equivalency diploma and night school; and stopping drug abuse and teen pregnancy, two issues that often lead to an end in formal education. The stations produce the announcements in-house with prominent Hispanic leaders, educators and doctors from the area. In addition, topics related to education and staying in school are regularly covered in public affairs programming. Principals have been interviewed about scholarship programs, law enforcement has talked about the dangers of drug abuse and Planned Parenthood has provided information on teen pregnancy. Bustos Media, the Spanish-language radio and television company that owns all four stations, also supports education by contributing both funds and airtime to the Utah Chamber of Commerce Scholarship, which has grown more than 300 percent over the last four years, and now provides assistance to 20 students each year.
---
For more examples of how Utah's local radio and TV broadcasters are serving every local community, please contact the Utah Broadcasters Association .