Virginia's Broadcasters
Serving Every Local Community
Topic: Disaster Relief and Recovery
Date Posted: 4/20/2017
Raycom Media's NBC affiliate WWBT-TV Richmond, Va. was honored with the American Red Cross's Good Neighbor Award on April 20. The station partners with the aid organization whenever emergencies strike the state. Also, American Red Cross employees often staff the station's call center, making it possible for viewers to make donations. "It was humbling to meet and hear the stories of so many wonderful volunteers and people who truly care about our community. It was an honor to accept on the behalf of NBC12," said WWBT Marketing Director Brandon Seier.
---
Topic: Youth-Focused Initiatives
Date Posted: 11/3/2016
Centennial Broadcasting's WBQB-FM Fredericksburg, Va. raised $118,000 to benefit Children's National Health System in a telethon held November 3 - 4. "On behalf of Children's National Health System, we are grateful to B101.5 for leading the Care-athon and inspiring their listeners and local community to generously support children and families in Fredericksburg and across the Washington, D.C., region," said Children's Hospital Foundation Associate Director of Corporate Sponsorships Erin Stoker. "Because of these critical donations, we are able to develop therapies, improve treatments, find cures, and care for every child in need, regardless of their ability to pay."
---
Topic: Community-Focused Initiatives
Date Posted: 6/3/2016
Alpha Media's WFLS-FM, WNTX-AM/FM, WVBX-FM and WWUZ-FM Fredericksburg, Va. raised $1.2 million in a radiothon held May 5 – 6. The event benefits the Community Foundation of the Rappahannock River Region, which distributes the funds to local charities.
---
Topic: Investigative Reporting
Date Posted: 6/1/2016
LIN Media's CBS affiliate WAVY-TV Portsmouth aired a special report detailing how and why firefighters are two times more likely to develop conditions such as testicular cancer, myeloma and non-hodgkin's lymphoma. Toxins, released into the air when materials burn, can seep through protective gear and touch the firefighters' skin before subsequently entering the blood stream.
---
Topic: Youth-Focused Initiatives
Date Posted: 5/7/2016
Raycom Media's NBC affiliate WWBT-TV joined Radio One to promote Miss. Community Clovia's 9th Annual "Send a Kid to Camp Radiothon." In one day, the station helped raise more than $20,000 to help at risk youth ofcCentral Virginia attend summer camp.
---
Topic: Investigative Reporting
Date Posted: 4/7/2016
Raycom's NBC affiliate WWBT Richmond, Va. aired a series of stories on hate groups after seeing KKK recruitment flyers in mailboxes. African-American reporter Chris Thomas met with the Imperial Wizard for the Rebel Brigade of the Knights of the Ku Klux Klan in the Jefferson National Forest. Klan members wore shirts that said "Original Boys from the Hood" during the interview. The Southern Poverty Law Center (SPLC) estimates there are 32 active hate groups in Virginia.
---
Topic: Youth-Focused Initiatives
Date Posted: 4/2/2016
Saga Communication's WINA-AM Charlottesville, Va. raised $60,000 for UVA Children's Hospital in the "Cares for Kids" radiothon, held March 31 – April 1. UVA Children's Hospital provides state-of-the-art pediatric care to address complex childhood illnesses and injuries. This brief podcast provides a recap.
---
Topic: Youth-Focused Initiatives
Date Posted: 4/1/2016
Alpha Media's WFLS-FM Fredericksburg, VA raised $136,089 for St. Jude Children's Research Hospital during a three-day fundraising event. WFLS held a radiothon on March 10-11 and "The 93.3 WFLS St. Jude Fun Day" on March 12, with a Washington Redskins Autograph Signing, games and live music.
---
Topic: Distracted and Drunk Driving Prevention
Date Posted: 3/3/2016
Media General's NBC affiliate WAVY-TV Hampton Roads, Va. is encouraging drivers to "Steer Clear of Distracted Driving" through on-air messages with traffic reporter Jen Lewis in honor Distracted Driving Awareness Month in April. According to Distraction.gov, at any given daylight moment, approximately 660,000 drivers are using cell phones or other electronic devices while driving.
---
Topic: Investigative Reporting
Date Posted: 3/1/2016
Sinclair's ABC affiliate WSET-TV Lynchburg, VA uncovered failures in testing guardrails on state highways that could have left thousands of faulty guardrails on the road. The guardrails could impale drivers on impact, but Virginia is now removing them. Citing WSET's investigation, Virginia's senators have sought an investigation into guardrails on federal highways nationwide.
---
Topic: Education
Date Posted: 2/16/2016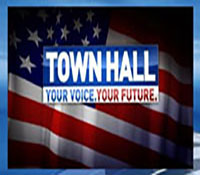 Sinclair's ABC affiliate WSET-TV Lynchburg, Va., aired a town hall, "Your Voice, Your Future: Gun Violence in America," on Jan. 12. A panel of experts discussed a variety of issues, including their reactions to President Obama's Executive Action to reduce gun violence. WSET also streamed the town hall live online.
---
Topic: Community-Focused Initiatives
Date Posted: 1/14/2016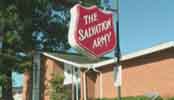 Gray Television's CBS affiliate WCAV-TV Charlottesville, Va. raised $120,000 in its telethon for the Charlottesville Salvation Army, held Oct. 20. All of the money raised remains local and helps provide shelter and food for people in need. In 2014, the Charlottesville Salvation Army served more than 41,400 meals. (Watch video).
---
Topic: Youth-Focused Initiatives
Date Posted: 10/19/2015

Media General's NBC affiliate WAVY-TV and Entercom's WWDE-FM Portsmouth, Va., collected more than 40,000 school supplies during WAVY's "10 On Your Side Operation School Supplies," held throughout August. During the campaign, viewers and listeners could visit a local Farm Fresh store and purchase bags filled with school supplies for five dollars. The bags were then donated to children who attend 13 different local school districts.
---
Topic: Youth-Focused Initiatives
Date Posted: 10/19/2015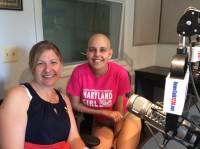 Centennial Broadcasting's WFVA-AM and WBQB-FM Fredericksburg, Va., aired a September 1 interview with Andi McConnell of the Fairy Godmother Project and Ceili, an 18-year-old who had decided to stop her cancer treatments. Ceili wanted to see the Rocky Mountains with her family, but cannot fly commercially due to her weakened immune system. Word of Ceili's wish spread after the interview, which WFVA also shared via a podcast. Sister station WBQB-FM's Facebook post resulted in more than 2,000 shares. Within two days, a pilot volunteered to fly her family. Donations covered the $15,000 fuel cost, plus lodging and food for the trip.
---
Topic: Youth-Focused Initiatives
Date Posted: 9/3/2015
Schurz Communications' CBS affiliate WDBJ-TV Roanoke, Va. aired "Childhood Lost," a one-hour special on child abuse, on Aug. 17. WDBJ encouraged viewers to submit questions for experts to answer. Guests included representatives from Blue Ridge Parenting, Family Service of Roanoke, Child Protective Services and an attorney and guardian for children. Since abused children often have trouble discussing their experiences, WDBJ featured "Forgotten Victims," a program to help kids communicate using books, storytelling and crafts. WDBJ's website provides links to resources and videos, including this interview with a survivor.
---
Topic: Community-Focused Initiatives
Date Posted: 2/9/2015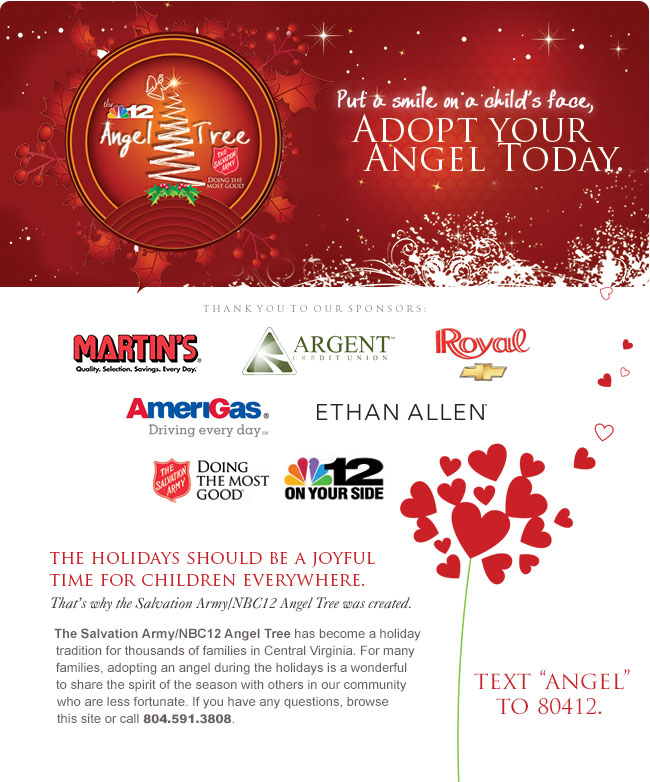 Raycom Media owned NBC affiliate WWBT-TV Richmond, Va. partnered with Salvation Army this December for the Angel Tree program. Each year, the station adopts children in need so they can wake up to presents under the tree on Christmas. A total of 6,905 children were served with the 43,843 toys collected through the campaign. In South Carolina, Raycom's NBC affiliate WIS-TV Columbia teamed up with the Palmetto Project to help provide Christmas gifts for needy families. Their efforts helped over 3,000 families this Christmas and collected $200,000 in clothes, toys, and food.
---
Topic: Neighbors in Need
Date Posted: 8/11/2014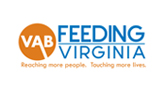 The Virginia Association of Broadcasters (VAB) launched a year-long, statewide food drive and hunger awareness campaign called "Feeding Virginia." More than 150 radio and television stations across Virginia are participating in the initiative, in partnership with the First Lady of Virginia, Dorothy McAuliffe. Broadcasters will air a variety of PSAs throughout the year, as part of the "Feeding Virginia" campaign, and stations will host several food drives to benefit the state's seven regional food banks.
---
Topic: Neighbors in Need
Date Posted: 12/6/2013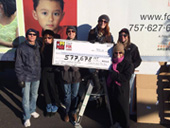 Saga Communications' WNOR-FM and WAFX-FM Chesapeake, Va., hosted the 17th annual Mayflower Marathon Food Drive. The three-day event collected a record 577,678 meals for those in need in the Chesapeake area. All food and monetary donations went to the Foodbank of Southeastern Virginia and the Foodbank of the Virginia Peninsula.
---
Topic: Politics and Election Coverage
Date Posted: 11/22/2013

Shurz Communication's WDBJ-TV Roanoke and Virginia Tech sponsored a debate between the candidates running for Virginia governor. WDBJ-TV broadcast the debate between Republican Attorney General Ken Cuccinelli and Democratic businessman Terry McAullife live from the state university in Blacksburg, Va. Click here to watch video from the debate.
---
Topic: Politics and Election Coverage
Date Posted: 10/4/2013
Shurz Communications' CBS affiliate WDBJ-TV Roanoke, Va., and Virginia Tech announced they will host a third debate between the candidates running in Virginia's gubernatorial race on October 24. The debate will be broadcast live from the Blacksburg campus and will also be shown on Gannett's CBS affiliate WUSA-TV Washington.
---
Topic: Politics and Election Coverage
Date Posted: 10/4/2013

NBC-owned WRC-TV Washington partnered with the Fairfax County Chamber of Commerce to host a debate between Virginia's gubernatorial candidates, Virginia Attorney General Ken Cuccinelli and businessman Terry McAuliffe. The debate was moderated by NBC News' National Political Director Chuck Todd and aired at 7 p.m. on September 25.
---
Topic: Disaster Relief and Recovery
Date Posted: 6/7/2013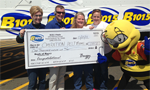 Centennial Broadcasting's stations in Fredericksburg, Va., donated $1,001.50 during the stations' Operation: Help Moore event. During the six-hour broadcast, listeners donated over 15,000 relief items and $1,176.50 in contributions. Centennial's $1,001.50 donation was used to purchase children's items such as playpens, baby formula, baby wipes, towels and pillows.
---
Topic: Disaster Relief and Recovery
Date Posted: 6/7/2013

Several Raycom Media-owned television stations conducted relief efforts following the tornado. Stations donating to the American Red Cross include WSFA-TV Montgomery, Ala. ($50,232); WMC-TV Memphis ($36,000); WCSC-TV Charleston, S.C. ($10,000); WWBT Richmond, Va. (over $7,000); and KAIT-TV Jonesboro, Ark., organized a statewide telethon. WAFB-TV Birmingham, Ala., collected several storage unit's full of supplies for the Salvation Army in its one day donation drive. WBRC-TV Birmingham collected 200,000 pounds of water for the Salvation Army. KOLD-TV Tucson, Ariz., filled two semi-trucks with supplies, to be distributed by World Care.
---
Topic: Youth-Focused Initiatives

Allbritton's WSET-TV Lynchburg, Va., continued the station's "Here to Help Kids" campaign to raise money for an 11-bed Pediatric Center at Lynchburg General Hospital. WSET-TV recently hosted a fundraiser at the ESPNU "Bracket-Buster" basketball game between the Liberty Flames and the Iona Gaels, both members of the Metro Atlantic Athletic Conference, at Liberty University. Five dollars from each ticket sold went to the WSET-TV's "Here to Help Kids" project. The basketball game netted $3,375 in proceeds for the campaign.
---
Topic: Disaster Relief and Recovery

Further east, WSET-TV Lynchburg, Va., activated the "Heart of Virginia Tornado Lifeline" in response to the tornado disasters in Virginia and regions of North Carolina. The National Weather Service confirmed 15 twisters across the Commonwealth – with Washington and Halifax counties being hit the hardest.
Supply and donation collection points were set up at two Lynchburg Kroger stores and a Food Lion location in Danville. On-air personalities and other employees from within several departments at WSET-TV were at the collection points to help with the effort. Between the three locations, five pallets of supplies and more than $7,000 were collected.
---
Topic: Youth-Focused Initiatives

The "Chris and Dee in the Morning Show" on Centennial Broadcasting's WBQB-FM Fredericksburg, Va., hosts a monthly reading series featuring Buzzy, the station's bee mascot. Buzzy and the B-crew joined Chris and Dee at the Spotsylvania Towne Centre to read stories with local children. The monthly event is a free program that engages children in reading and serves as a family-friendly outing for area parents and their kids.
---
Topic: Youth-Focused Initiatives

Allbritton's WSET-TV Lynchburg, Vir., has launched the Here to Help Kids campaign to support the local Centra Virginia Baptist Hospital raise funds for an eleven-bed Pediatric Center at Lynchburg General Hospital. WSET-TV has provided extensive coverage of the fundraising effort, developed a Web page on wset.com with additional resources, and created a 3-minute solicitation video to be used for corporate fundraising within the community. Each week, the WSET-TV team meets to discuss ideas and track the progress of the campaign.
---
Topic: Military-Focused Initiatives

Entercom Communications Corporation launched a company-wide campaign to assist families who lost loved ones to combat in Afghanistan. The campaign spanned 23 markets and 111 stations. Entercom Norfolk alone raised nearly $50,000 in donated goods and services for the Navy SEAL Foundation.
On August 6, thirty American service members died in a helicopter crash in Afghanistan. Most of the victims were elite Navy SEALs, including several members of SEAL Team Six, the elite unit that killed Osama bin Laden. It was the largest single loss of U.S. life since the beginning of the 2001 Afghan War and is the largest single loss ever suffered by the SEAL community.
The Navy SEAL Foundation provides support in times of adversity and recognizes the achievements of U.S. Navy SEALs.
---
Topic: Disaster Relief and Recovery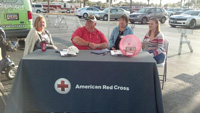 Media General stations that held telethons to raise money for the American Red Cross relief efforts included WBTW-TV Myrtle Beach, S.C.; WCMH-TV Columbus, Ohio ($27,000 raised); WFLA-TV Tampa, Fla. ($28,000 raised); WJBF-TV and WAGT-TV Augusta, Ga. ($15,000 raised); WJHL-TV Johnson City, Tenn. ($25,000 raised); WSAV-TV Savannah, Ga.; and WSPA-TV Spartanburg, S.C. WSAV-TV also ran a ticker promoting Red Cross donations throughout newscasts. WJAR-TV Providence, R.I., dedicated a 7 p.m. newscast to Sandy's aftermath. The station replayed top stories that many viewers missed due to power outages and also fielded calls from viewers who wanted to volunteer or donate money to relief efforts.
---
Topic: Politics and Election Coverage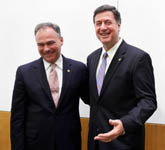 Virginia Democrat Tim Kaine announced he will particpate in eight broadcast debates preceding the general election for U.S. Senate. The debates will air on TV and radio stations across Virginia and will be held in geographically diverse regions. Kaine said he wants to work with Republican candidate George Allen so voters can hear from both sides. "George Allen looks forward to engaging in vigorous debates with Tim Kaine on their very different visions for America's future," Allen spokeswoman Katie Wright said. The debates will be sponsored by a variety of organizations including, Radio One, Allbritton's WJLA-TV, NBC Television's WRC-TV, Raycom Media's WWBT-TV, Commonwealth Broadcasting's WCVE-TV, Media General's WSLS-TV and Belo Corporation's WVEC-TV.
---
Topic: Disaster Relief and Recovery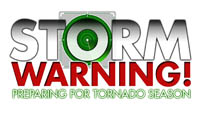 Allbritton's WSET-TV in Lynchburg, Va., produced a 30-minute special weather program titled "Storm Warning! Preparing for Tornado Season" in conjunction with Tornado Preparedness Day in Virginia. The program, hosted by Chief Meteorologist Sean Sublette, was dedicated to providing safety tips and other information to help viewers make the best possible decisions for their families in the event of severe weather. The program aired on WSET-TV twice, and was posted on WSET-TV's website and used in several local classrooms.
---
Topic: Military-Focused Initiatives

Allbittron Communications Company's WSET-TV Lynchburg, Va. launched the "Heroes From The Heart Of Virginia." The project helps local military personnel and their families reach out to each other during the holiday season. The project encompassed all parts of the station's operations including on-air special programming, news stories, PSAs, a dedicated section of the station's website, a Facebook page and a campaign to raise funds to send veterans to Washington, D.C. to visit war memorials there. Additionally, collection points were set up for non-perishable food items to be distributed to local homeless veterans.
---
Topic: Military-Focused Initiatives

Allbritton-owned WSET-TV Lynchburg, Va., launched the "Heroes from the Heart of Virginia" campaign to recognize the dedication and sacrifices our men and women in the military – both past and present – make each day. The project encompassed every aspect of the station's operations: on air in the form of special programming, news stories and public service announcements; on the Internet with a dedicated section of the station's website and a Facebook page; and in the community with a campaign to raise funds and gather goods for veterans overseas. Additionally, WSET-TV partnered with The Exchange Club of Lynchburg to raise more than $3,000 to send a group of local veterans to Washington, D.C., in the spring of 2011 for a tour of the country's war memorials.
---
Topic: Youth-Focused Initiatives

The long-term commitment of WVEC-TV in Norfolk, Va., to The Children's Hospital of The King's Daughters has helped bring 25 years worth of miracles to local kids. Each summer, the hospital, which houses the only pediatric emergency room and surgical facility in the area, receives crucial support from WVEC viewers during the "Children's Miracle Network Telethon Celebration." Donations from the 2007 telethon reached $3.3 million. During the five-hour live broadcast, which is the region's single largest fundraiser for a children's cause, patients and their families shared stories of perseverance and hope. WVEC medical editor Kathryn Barrett reported live from the hospital's neonatal intensive care unit and local organizations and businesses that held fundraisers throughout the year had the opportunity to present their donations on the air. In addition to the telethon, the station provides year-round support, including weekly news interviews with medical staff from the hospital, public service announcements for additional fundraising campaigns and the participation of station talent at events. WVEC gives more than $100,000 worth of airtime to the hospital each year.
---
Topic: Animal Protection
Listen to Audio
A friend to animals, WXLK-FM in Roanoke, Va., supports its local Society for the Prevention of Cruelty to Animals throughout the year. The Saturday before Halloween, the annual "Walk for the Animals" brings out four-legged participants and their owners to raise funds. Complete with a howl-o-ween theme and pet costume contest, the family event raised a record 22,000 in 2007 with the help of WXLK's media sponsorship. In 2008, the station organized an inaugural Easter egg hunt for dogs. A hundred participants were expected for the "K92 Great Egg Beg," and 500 showed up at the "Six Wags" dog park. The $2,500 in proceeds from admission charges went directly to the SPCA. In addition to raising funds to keep the shelter open, the station also helps animals find the right home. The station's "Pet of the Week" segment airs live on the "Danny and Zack" show and features an interview with a representative from the animal shelter and the pet up for adoption. "The staff of WXLK has been instrumental in promoting the mission of the Roanoke Valley SPCA," said Kathy Purdue, director of marketing and special events for the shelter. "They promote the necessity of spaying and neutering, the benefits of microchipping and the value of all animals."
---
Topic: Community-Focused Initiatives
Listen to Audio View Video
"On Your Side," the twice-weekly segment during the 6 p.m. newscast from WWBT-TV in Richmond, Va., takes real action on issues that affect area residents. Topics range from bringing resolution to landlord disputes to recruiting volunteers for the National Folk Festival (which the station also sponsored) to helping convert a home to accommodate a wheelchair. Viewer Keith Frank, who had not slept well in more than a year due to medical reasons and an inadequate mattress, was delivered a new bed. "Words can't come out for the way I feel or for my appreciation for what you all do," said Frank of "On Your Side." In addition to the broadcast segment, the "Call 12" phone bank, staffed by community volunteers, answers questions about designated topics and takes note of people in need every weekday. The value this programming brings to its viewers has earned the station the Douglas Southall Freeman Award for Public Service multiple times.
---
Topic: Distracted and Drunk Driving Prevention

At the end of the 2006 school year, the viewing area of WJLA-TV in Arlington, Va., had lost more than three dozen teens to motor vehicle crashes. The station, local law enforcement and Northern Virginia chapter of Mother's Against Drunk Driving banded together to design a program about driving safety that could reach young audiences in a individual and lasting way. Now in its third year, "Drive to Stay Alive" has been presented to more than 25,000 young drivers at school assemblies. The 45-minute presentation is hosted by station anchor Leon Harris and medical reporter Kathy Fowler, herself a survivor of a deadly teen crash. Among its many components are a video report produced by the station chronicling teen driving behavior, a presentation by a local police officer about the 40 percent of teen crashes involving alcohol or drugs, Fowler's personal story of survival, a segment by WJLA reporter Horace Holmes who accompanied the Montgomery Alcohol Enforcement unit for a weekend as it pursued underage drinkers and a video memorializing local teens who lost their lives in crashes. A related one-hour primetime special aired on WJLA during prom season 2008 and was then distributed on DVD to high schools throughout the area. Currently, WJLA is in preliminary talks with the Maryland Highway Administration about plans to take the program statewide.
---
Topic: Neighbors in Need

Thousands of children headed into winter prepared with warm coats thanks to the efforts of WAVY-TV in Portsmouth, Va. For 19 years the station has been committed to its "Coats for Kids" campaign, an annual drive that distributes much needed outerwear on a first come, first serve basis to any family in need. The evening news anchors make regular appeals to viewers, whose generosity resulted in the donation of nearly 12,000 coats in 2007. The station coordinates 13 distribution sites throughout Hampton Roads, northeast North Carolina and the Eastern Shore of Virginia. A distribution day is scheduled each November, December and January. "To see the kids getting their coats melts your heart," said Janet Charity of the YWCA, which has hosted a distribution site for many years. "We have families that look forward to the drive every year."
---
Topic: Politics and Election Coverage

Two times each month, WZRV-FM in Front Royal, Va., broadcasts live from a Red Cross mobile blood drive. The station gives away anything that might bring people out. Danishes, Band-aids, station T-shirts and bumper stickers have all been used to motivate listeners. And the efforts have paid off. According to Andrew Shearer, president and owner of Royal Broadcasting, the Allegheny Region of the American Red Cross sees a higher turnout rate when WZRV shows up. "Our presence is meaningful and provides a demonstrable result," said Shearer, who has personally reached the status of a two-gallon donor. Each week, the station runs more than a dozen public service announcements asking the community to join its on-air personalities at a blood drive. WZRV broadcasts live numerous times each year from blood drives in each county within its listening area.
---
Topic: Education

Many children went back to school ready to learn and stocked with school supplies, thanks to WSLQ-FM in Roanoke, Va., and its annual "Pack the Bus" campaign. For five days in August, Dick and Dave from the station's morning show did a series of live broadcasts from the parking lot of local area stores, where they invited listeners to donate everything from backpacks to pencils to provide for children who would otherwise be without. The crew "packed" the donated supplies in school buses at the event. Officials from the 21 school systems that benefit from the campaign joined the WSLQ team for the live broadcasts. The 2007 event provided $50,000 worth of school supplies, covering children in schools throughout the entirety of the station's geographic listening area.
---
For more examples of how Virginia's local radio and TV broadcasters are serving every local community, please contact the Virginia Association of Broadcasters .