Colorado's Broadcasters
Serving Every Local Community
Topic: Military-Focused Initiatives
Date Posted: 4/1/2018
KDVR addressed the needs of Colorado's nearly 500,000 veterans and active-duty service members in 2017 through the "FOX31 Problem Solvers: Serving Those Who Serve" initiative. The station produced five half-hour documentaries on Colorado veterans and launched the "Hero of the Month" program, which recognizes veterans, active-duty service members, military family members and volunteers. The station also formed the "Serving Those Who Serve" Advisory Board, which meets quarterly to bring local non-profit veterans organizations together to share ideas and resources and to advise the station on military issues that should be covered.
---
Topic: Safety Initiatives
Date Posted: 4/1/2018
Cordillera Communications' NBC affiliate KOAA-TV Colorado Springs hosted, aired and streamed a town hall meeting, "School Threats: A Community Action Plan," on March 12. Education professionals and law enforcement agencies discussed threat investigations, responsible reporting and actions parents can take during a crisis. "We always watch out for our community and sometimes that means bringing the right people together to create change," said News Director Ryan Hazelwood. "We may not be able to stop school threats but we can give parents the tools and information they need to respond."
---
Topic: Children's Issues
Date Posted: 3/1/2018
Entercom's KALC-FM Denver raised $1.3 million for the Children's Hospital Colorado in its 17tt annual "Alice 105.9 Cares for Kids Radiothon," held February 8–9. In 17 years, KALC has raised more than $23.25 million to fund research and programs for the Children's Miracle Network.
---
Topic: Health Awareness Campaigns
Date Posted: 12/16/2016
Bonneville International's KYGO-FM Denver raised $307,000 in its "St. Jude Radiothon," held December 15 – 16. KYGO-FM fundraised for St. Jude earlier in 2016, bringing the yearly total to $518,752.
---
Topic: Military-Focused Initiatives
Date Posted: 12/5/2016
TEGNA's NBC affiliate KUSA-TV Denver raised more than $187,000 a 14-hour telethon for the Rocky Mountain Honor Flight on 75th anniversary of the attack on Pearl Harbor. Rocky Mountain Honor Flight takes veterans, their guardians and medical personnel to the U.S. Capitol to see memorials dedicated to their service. Each three-day trip costs $60,000. Honor Flight accepts applications from service veterans of all American wars, but gives preference to World War II veterans and veterans with terminal illnesses.
---
Topic: Community-Focused Initiatives
Date Posted: 12/1/2016
TEGNA's NBC affiliate KUSA-TV Denver held a food drive on November 12. Through donations from area residents, the station collected enough food to provide more than 475,000 meals to those in need during the holiday season. "It was great being back in Colorado and seeing everyone come together for the 34th year in a row to do such a tremendous service," said KUSA President and General Manager Steve Carter.
---
Topic: Drug Prevention
Date Posted: 10/13/2016
Entercom's KALC-FM Denver posted Macklemore's powerful "Drug Dealer" video to bring attention to the station's prescription drug abuse resources. KALC-FM, along with local stations across the country, have joined the NAB and the Partnership for Drug-Free Kids' campaign to address America's opioid and prescription drug abuse epidemic. The station's social media and on-air messaging share these tipsfor listeners to prevent abuse in their households. As of October 28, Entercom's digital campaigns had garnered almost 600,000 impressions.
---
Topic: Military-Focused Initiatives
Date Posted: 6/2/2016
American General Media's KKDG-FM Durango, Colo. raised over $29,000 in less than 24 hours for the family of U.S. Navy Blue Angel pilot, Captain Jeff Kuss, who was killed on June 2. KKDG-FM shared information onair, online and on social media, directing listeners to the Go Fund Me page set up to support Kuss' wife and two small children.
---
Topic: Investigative Reporting
Date Posted: 6/1/2016
Tribune Broadcasting's FOX affiliate KDVR-TV Denver was nominated for 61 regional Emmy Awards, spanning 51 categories. Categories included Overall Station Excellence, News Excellence, Best Evening Newscast, Best Team Coverage and Best Breaking News Coverage..
---
Topic: Education
Date Posted: 5/2/2016
CBS-owned KCNC-TV Denver hosted 11,000 young girls and their families at a "Girls and Science" expo, held March 5 at Denver Museum of Nature & Science. The fair featured nearly 30 "science clubhouses," where visitors could meet women with careers in STEM (science, technology, engineering and math). KCNC meteorologist Lauren Whitney hosted the popular "Lauren's Weather Lab," where kids lined up to see themselves on TV monitors in front of a weather map and learn about clouds and rain. Since statistics show girls are just as interested in math and science as boys until middle school, CBS-owned stations around the country are fostering that interest by hosting "Girls and Science" events at local museums or convention centers. "The power of television for good was on display," wrote Denver Post reporter Joanne Ostrow.
---
Topic: Community-Focused Initiatives
Date Posted: 5/1/2016
TEGNA'S NBC affiliate KUSA-TV Denver raised $94,000 for Metro-Denver Crime Stoppers in the 9th annual Shred-a-thon, held May 14 at six locations throughout the metro area. Metro-Denver Crime Stoppers supports local law enforcement agencies by offering cash rewards for tips that help solve crimes. The Shred-A-Thon is Crime Stoppers' biggest fund raiser. In addition, hundreds of thousands of pounds of sensitive documents were shredded at the event. Last year, KUSA raised $75,000.
---
Topic: Local News
Date Posted: 4/14/2016
Tribune Media's Fox affiliate KDVR Denver is expanding its early and mid-morning newscasts. The station launched a weekday 11 a.m. newscast April 11 and started the morning newscast, "Good Day Colorado," a half-hour earlier at 4:30 a.m. Brooke Wagner and Kirk Yuhnke now co-anchor the 4:30 a.m. half-hour of "Good Day Colorado" with meteorologist Greg Dutra and traffic anchor Ken Clark. Wagner, Yuhnke and Dutra will also now anchor the half-hour newscast at 11 a.m.
---
Topic: Community-Focused Initiatives
Date Posted: 3/6/2016
Tribune's Fox affiliate KDVR Denver stepped in to help viewer Tom Ast. While on her deathbed, Ast's wife of 45 years encouraged him to take the cruise they had already booked. He agreed to go with family and friends who could share in her remembrance. However, when he canceled his wife's reservation, the cruise line charged a $853 "rebooking fee." If he didn't pay it, he would lose his $11,000 trip payment. After Ast told KDVR his story, the station contacted the cruise line. Ast was refunded the $853.
---
Topic: Youth-Focused Initiatives
Date Posted: 3/2/2016
Alex Lucas of Entravision's syndicated morning show, "El Show de Alex 'El Genio' Lucas," was awarded Children's Miracle Network (CMN) Hospitals' Hispanic Radio Person of the Year on February 24 for his extraordinary support of CMN. Entravision's eighth annual network-wide radiothon raised $2.9 million in 2015, benefiting 95 communities. Of that, KALC-FM Denver raised $1.3 million on February 11-12, bringing its 15-year total to $20.7 million.
---
Topic: Animal Protection
Date Posted: 3/1/2016
TEGNA's NBC affiliate KUSA-TV Denver raised $375,000 in its "Have a Heart for Homeless Pets" telethon for the Dumb Friends League on February 11. The telethon will help the Dumb Friends League care for sick, injured and homeless animals. It also led to the adoption of 63 pets. Watch video.
---
Topic: Disaster Relief and Recovery
Date Posted: 3/1/2016
Tribune's Fox affiliate KDVR Denver did not let a power outage caused by high winds knock them off air shortly before the 5 p.m. newscast on February 18. The Denver Post said, "KDVR went old-school, just short of candelabras on the anchor desk." They posted photos and videos of the dark studio on social media, including one of Meteorologist Jennifer Broome holding a giant white board to substitute for digital graphics. "Power? Who needs power?" said one tweet.
---
Topic: Children's Issues
Date Posted: 2/27/2016
iHeartMedia's KCCY-FM Colorado Springs raised more than $101,000 in its 10th annual Country Cares for St. Jude Kids radiothon, held February 25-26. During the two-day broadcast, iHeartMedia Country radio talent Bobby Bones and KCCY on-air personality Brian Taylor shared stories of children and families undergoing care at St. Jude. "This is just one more example of the influence that iHeartMedia and Y96.9 has in Southern Colorado and the great work we get to do every day with the power of radio," said iHeartMedia Denver President Tim Hager.
---
Topic: Health Awareness Campaigns
Date Posted: 2/1/2016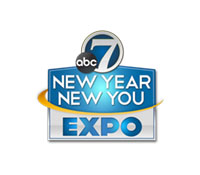 E.W. Scripps' ABC affiliate KMGH-TV Denver hosts The New Year New You Expo on Jan. 30. Attendees received a free seven-minute makeover including customized hair, make-up and fashion tips. Health, beauty, finance and education specialists provided guidance on setting and achieving wellness goals. "Colorado is filled with ambitious people looking to make positive changes in their lives and we wanted to create a place for people to find support," said Brad Remington, KMGH's general manager.
---
Topic: Community-Focused Initiatives
Date Posted: 1/14/2016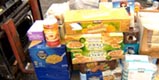 Tegna Media's NBC affiliate KUSA-TV Denver collected almost 328,000 pounds of food, plus $82,000 and truckloads of clothing and toys during the 33rd annual "9Cares Colorado Shares," held November14. Watch video.
---
Topic: Youth-Focused Initiatives
Date Posted: 1/14/2016

Bonneville International's KOSI-FM Denver raised almost $300,000 for Ronald McDonald House during its annual "Light the Houses" radiothon on December 3. Thousands of families stay at the Denver Ronald McDonald House every year while their children receive care for significant medical issues.
---
Topic: Politics and Election Coverage
Date Posted: 11/5/2015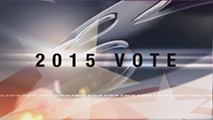 Tegna's NBC affiliate KUSA-TV Denver has gained recognition for quality content and high-profile interviews on its political show "Balance of Power." An interview with Democratic presidential candidate Hillary Clinton aired Oct. 18. Long-form news shows such as this "make a difference in the policy debate and in elections," said the Huffington Post's Jason Salzman.
---
Topic: Youth-Focused Initiatives
Date Posted: 7/17/2015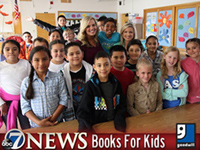 E.W. Scripps' ABC affiliate KMGH-TV Denver collected 40,000 books in May. This is more than double its goal of 14,000. The drive was inspired by the story of local elementary school teacher Kyle Schwartz, which went viral following a segment on "ABC's World News Tonight with David Muir." When she asked students to finish the sentence "I Wish My Teacher Knew," Schwartz learned that most of her students lack access to important educational tools, including books. "When they finally get that book in their hands, when it's theirs, they've picked it out, they're excited about it. It's just this inspiring sight, they just drop and start reading because it's their own book," she said.
---
Topic: Politics and Election Coverage
Date Posted: 11/20/2014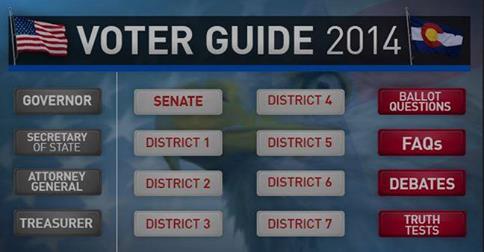 Gannett Broadcasting sponsored, hosted and aired 50 political debates nationwide, in addition to producing special news programs during the 2014 election season.
Gannett Broadcasting stations produced, aired and streamed over 50 debates across the country. Participating stations included CBS affiliate WMAZ-TV Macon, Ga., which hosted two debates between Georgia's candidates for U.S. Senate and one debate featuring candidates for Georgia governor.


Gannett Broadcasting stations that produced exclusive online candidate interviews and aired special programming featuring political analysis and information on key issues included Gannett's NBC affiliate KARE Minneapolis, NBC affiliate WKYC-TV Cleveland and ABC affiliate WFAA-TV Dallas.


NBC affiliate KUSA-TV Denver's "Balance of Power" program featured political analysis on critical issues and information on local and statewide candidates. "Balance of Power" aired monthly beginning in May and twice in October.
---
Topic: Politics and Election Coverage
Date Posted: 11/20/2014
CBS Television owned-and-operated stations produced and aired debates across the country:
KTXA Dallas, Oct. 5, Governor [Greg Abbott, Wendy Davis]; Lt. Governor [Dan Patrick, Leticia Van de Putte]


KYW-TV Philadelphia, Oct. 5, Governor [Tom Corbett, Tom Wolf]


WBZ-TV Boston, Oct. 7, Governor [Charlie Baker, Martha Coakley, Evan Falchuk, Scott Lively, Jeff McCormick]


WJZ-TV Baltimore, Oct. 7, Governor [Anthony Brown, Larry Hogan]


WBBM-TV Chicago, Oct. 14, Governor [Pat Quinn, Bruce Rauner]


WFOR-TV Miami, Oct. 15, Governor [Charlie Crist, Rick Scott]


KCNC-TV Denver, Oct. 24, Governor [John Hickenlooper, Bob Beauprez]


WCCO-TV Minneapolis, Oct. 26, Governor [Mark Dayton, Jeff Johnson]


WCCO-TV Minneapolis, Nov. 2, U.S. Senate [Al Franken, Mike McFadden]


---
Topic: Education
Date Posted: 5/14/2014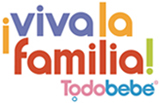 Entravision recently launched Todobebé, a website focused on motherhood issues for Latinos in the U.S. and Latin America. Todobebé informs, educates and entertains Latino moms and moms-to-be as they celebrate and explore the joys and challenges of pregnancy through early childhood. Additionally, Vanessa Bernal, a reporter at Univision's KCEC-TV Denver, will be the brand ambassador of Todobebé. Bernal will host special segments during Univision's morning television show, "Despierta America," which will be featured on Entravision's local television and radio newscasts.
---
Topic: Youth-Focused Initiatives
Date Posted: 3/17/2014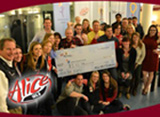 Entercom's KALC-FM Denver hosted the 13th annual Children's Miracle Network radiothon to benefit the organization's local hospital, the Children's Hospital of Colorado. The three-day event broadcast live for 12 hours each day and raised a record-breaking $1.87 million. KALC-FM has raised $14 million for the cause over the past 13 years.
---
Topic: Neighbors in Need
Date Posted: 1/10/2014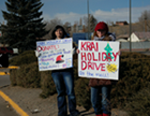 Wild West Radio's KRAI-AM/FM Craig, Colo., held its 15th annual Holiday Drive. The stations broadcast live in front of a local shopping mall from 6 a.m. – 6 p.m. for two days. With just over 10,000 residents in Craig, Colo., KRAI-AM/FM was thrilled to collect more than $28,000 in cash, 2,000 toys and 5,000 pounds of food during the drive. Additionally, the station was grateful for the support of more than 200 volunteers who made the Holiday Drive such a success.
---
Topic: Neighbors in Need
Date Posted: 12/6/2013

Gannett's NBC affiliate KUSA-TV Denver held the 31st annual 9Cares Colorado Shares Food Drive. Viewers were invited to donate food and money at one of 35 locations on November 16. The drive collected enough food and cash donations to purchase 586,000 meals for Denver residents in need. The food was distributed to 100 food banks across Colorado. Click here to watch video from the drive.
---
Topic: Disaster Relief and Recovery
Date Posted: 10/4/2013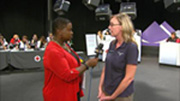 The Colorado Broadcasters Association partnered with its member broadcast stations and the Red Cross to host "Colorado Flood Relief," a live fundraiser to support the American Red Cross, the local Community Food Share, the Food Bank for Larimer County and the Weld Food Bank in their relief efforts. The stations that helped promote the fundraiser included Community Radio for Northern Colorado's KUNC-FM, Gannett's NBC affiliate KUSA-TV Denver, Scripps's ABC affiliate KMGH-TV Denver, Gray Television's CBS affiliate KKTV-TV Colorado Springs and its NBC affiliate KKCO-TV Grand Junction, News-Press Gazette's ABC affiliate KJCT-TV Grand Junction, CBS-owned KCNC-TV Denver, Local TV-owned Fox affiliate KDVR-TV Denver, Tribune's CW affiliate KWGN-TV Denver and Telemundo's KDEN-TV Denver, among others. The Colorado Flood Relief fundraiser raised more than $1 million in one night for Coloradans in need.
---
Topic: Disaster Relief and Recovery
Date Posted: 7/8/2013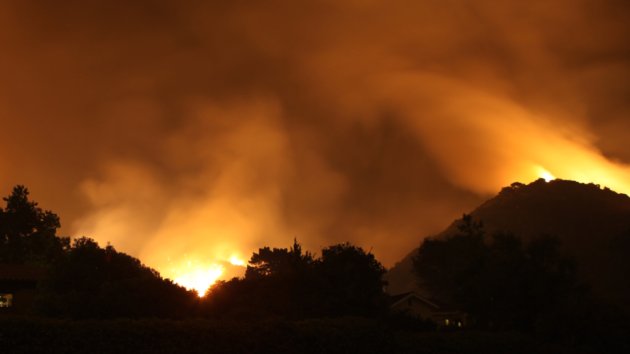 As the Black Forest Fire destroyed 360 homes and caused 38,000 people to evacuate Colorado Springs, Cumulus Media's KCSF-AM, KATC-FM, KKFM-FM, KKMG-FM and KKPK-FM aired live reports, including cut-ins from KVOR-AM's on-scene reporters, who continued reporting despite fire damage to a transmitter. "We are using our talent to connect evacuees with the help they need. Luckily, we have the resources of our KVOR-A News Team for extra news coverage," KATC's Mike Dylan told All Access.
---
Topic: Disaster Relief and Recovery
Date Posted: 7/8/2013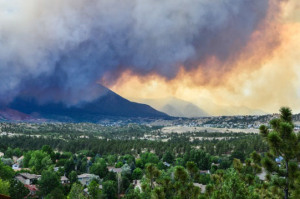 Denver's KMGH-TV (Scripps Television), KCNC-TV (CBS Television) and KUSA-TV (Gannett) broadcast from dangerous areas near wildfires to convey news on mandatory evacuation areas and routes, actively burning areas, highway closures, wind direction and predicted lightning strikes. "Evacuation area boundaries, 'mandatory' versus 'standby' evacuation, wind direction and wind speed, humidity levels ... these details are literally a matter of life and death for our viewers," KCNC-TV's Tim Wieland told the Denver Post.
---
Topic: Community-Focused Initiatives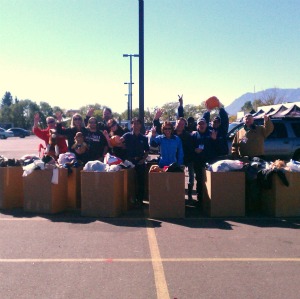 Six Colorado Cumulus stations - KATC-FM, KCSF-AM, KKFM-FM, KKMG-FM, KKPK-FM and KVOR-AM – collected donations from hundreds of listeners during "Operation Warm-up". The five hour live broadcast solicited thousands of items including coats, hats, gloves, mittens, and boots.

The winter garments and cash donations will support a Department of Human Services distribution event in December. Cumulus Broadcasting Community Officer Gina Kavali said, "More than 10% of our community is on some sort of living assistance provided by the DHS, it just made sense to act and take care of our neighbors right here, right now. We were honored and humbled when we saw the outpouring of generosity from our listeners throughout Southern Colorado."
---
Topic: Youth-Focused Initiatives


Cumulus Broadcasting's KATC-FM 95.1(Cat Country) Colorado Springs, Colorado raised more than $20,000 during its third annual Cat Country Cares For Kids benefit concert. Phil Vassar, Craig Morgan, Steve Holy, Brett Eldredge, Jason Jones and Hunter Hayes performed a sold-out show. The station held a live auction of artist memorabilia and donated the proceeds to the Rocky Mountain Childhood Cancer Foundation. As one parent (or the single parent) often needs to stop working to care for the sick child, the foundation helps affected families pay their monthly bills such as mortgages, electricity and car payments.
---
Topic: Youth-Focused Initiatives

Every year, KALC-FM in Denver, Colo., suspends regular programming for three days to broadcast live from The Children's Hospital to raise funds for the Children's Miracle Network. This year, the effort raised more than $1.4 million, bringing the cumulative total for the eight years the station has participated to more than $8.2 million. In a related effort, on-air personalities Slacker and Steve organized "Hugs for the Hospital," an additional fundraiser for The Children's Hospital. During the month-long campaign, the duo went out into the community and invited listeners to donate money in exchange for a squeeze. In a single day alone, Slaver and Steve hugged more than 1,148 listeners. All that embracing brought in more than $30,000. "Slacker & Steve and everyone at KALC are such phenomenal supporters of The Children's Hospital," said Jennifer Lackey, director of The Children's Hospital Foundation. "This event has once again proven their dedication to the community and its children."
---
Topic: Education
Listen to Audio
Every month, sister stations KSMT-FM and KCMV-FM in Breckenridge, Colo., reward high school seniors who have made a difference in their community. Launched last December, the KSMT and KCMV Community Connection Monthly Scholarships provide youth from small mountain towns with a monetary award for their dedication to public service. Both stations have spread the word about the scholarship funds with live mentions and a minimum of 100 recorded promotion spots each month. The result: stacks of applications. After monthly recipients have been selected, each station sends out a press release and has the winner record an announcement featuring his or her contributions to the community. Part of the goal, according to KSMT's Lisa Cheek, is to allow students to become inspired to do good by one another. In addition, KCMV will award a $5,000 Agricultural Studies Scholarship and a $2,500 Vocational Scholarship to an area student in 2008.
---
Topic: Safety Initiatives
View Video
To highlight the importance of emergency preparedness to viewers, KMGH-TV in Denver, Colo., partnered with the Mile High Chapter of the American Red Cross to broadcast its "Save a Life" campaign during National Preparedness Month in September. The station built an entire month of news stories to get Coloradans ready in case of an emergency and opened the Call 7 phone lines during newscasts to allow viewers to ask questions of Red Cross professionals. One segment that was a staff and viewer favorite covered pet emergency preparedness. Parker, the 7News Canine Correspondent, went to a Red Cross first aid class for pets, where animal owners were taught pet CPR, the Heimlich Maneuver and what to do in case of a snake bite. In addition to segments on various preparedness topics, 30-second public service announcements on how to put an emergency preparedness kit together ran regularly. Viewers were directed to the Red Cross for more information during news coverage and to the station's Web site, which supported the campaign with story recaps and even a blog from Parker about the first aid class for pets. The campaign also was translated and launched on KMGH's affiliate Spanish-language station.
---
Topic: Health Awareness Campaigns

Music lovers start lining up the night before KBCO-FM in Boulder, Colo., releases its "Studio C" CD to make sure they receive a coveted copy. While getting an impressive collection of in-studio recordings by nationally known artists, listeners are also supporting the Boulder County AIDS Project with their purchase. KBCO has released an annual limited-edition CD since 1991, donating more than $500,000 in proceeds toward medical care, support groups and financial assistance for HIV positive women, men and children living in the area. Each year, the 30,000 available copies of the CD sell out within hours. The project is a massive undertaking, requiring 500 hours of staff time. To brew up enthusiasm, the "KBCO Morning Show" conducts interviews with the artists included on the CD leading up to the sale. The station also runs 300 promotional announcements. On the day of the sale, KBCO personalities broadcast live at several locations, and they continue to talk on the air about the massive turnout and support for a week afterward. "KBCO provides the single largest donation that the Boulder County AIDS Project receives from the community. It is 10 percent of our total budget," said Ana Hopperstad, executive director of the Boulder County AIDS Project. "Without KBCO's unwavering support for the past 15 years, we would not have been able to do the important work of supporting people with HIV and AIDS."
---
Topic: Neighbors in Need

Business offices in the southern part of the state went to the birds this past holiday season, and that was a good thing. The goal of the annual "Take a Turkey to Work" campaign, spearheaded by KKLI-FM in Colorado Springs, Colo., is to inspire as many people as possible to bring a turkey to their workplace for donation to the Care and Share Food Bank. A representative from each business then brings the collective donations to one of three KKLI drop-off sites, where the station broadcasts live from 6 a.m. to 6 p.m. Captain Dan and Paul, the station's morning show talent, geared up listeners with mentions and two extended interviews with representatives of Care and Share. Recorded promotional spots featuring the mayor began 10 days before the event, and the KKLI Web site listed information on how to participate. In 13 hours, nearly 4,000 turkeys and $14,000 came in for the cause, which provided 18,000 people with a traditional Thanksgiving dinner. After each year's successful turkey collection, the station follows up on the air to thank its listeners for caring for their neighbors. The success of the annual event prompted the mayor to declare the Friday before Thanksgiving "Take a Turkey to Work Day." KKLI was a National Association of Broadcaster's Crystal Award finalist in 2008.
---
Topic: Youth-Focused Initiatives

In recognition of National Child Abuse Prevention and Awareness Month, the "K99 Good Morning Guys," Brian and Todd from KUAD-FM in Windsor, Colo., stayed on-air for 28 hours straight for their 10th annual "28 Hours of Hope" radiothon. The event raised more than $105,000, which went directly to local community organizations that work to end child abuse and provide aid to abused children in northern Colorado. Just as importantly, the radiothon raises awareness about the prevention of this all too real problem, providing information for abusers to seek the help they need. Highlights of the event include celebrity country western recording artists calling in to give their support. Station staff dedicated 150 hours to the planning and execution of the event. In a letter to the station, one listener wrote "You guys reach so many people and raise awareness so much every year with your '28 Hours of Hope.' Thank you for helping those who are too young to help themselves, and even more, for getting the word out there so other people can help them, too." KUAD was a National Association of Broadcasters Crystal Award finalist in 2008.
---
Topic: Drug Prevention

Driven by the desire to help its community eradicate methamphetamine abuse, KRAI-FM of Craig, Colo., organized a workshop to help educate employers about the legalities of drug testing and held a community-wide event to raise awareness about the drug's dangers. At the Communities Overcoming Meth Abuse (COMA) Drugs in the Workplace event, a local attorney armed local business owners with a better understanding of the legal issues and helped them draft drug testing policies for their workplaces. The station promoted the event with on-air information, six newscasts, a five-minute morning show interview and Web-based promotion on the station's news and events page. KRAI then ran 180 minutes of produced and live promotions, 15 minutes of morning show interviews, stories on six newscasts and prominent Web site coverage for the COMA Community Appreciation Barbecue, which drew more than 300 people together for free food and a live concert in support of eliminating meth from the community. The station's staff contributed 42 hours to put on the event. KRAI was a National Association of Broadcasters Crystal Award finalist in 2008.
---
Topic: Military-Focused Initiatives

Filling a 26-foot truck from front to back with items needed by deployed U.S. soldiers was the kick-off event for KFKA-AM in Greeley, Colo., to begin an AdoptaPlatoon effort in northern Colorado. AdoptaPlatoon is a nonprofit national organization to support our troops, which local groups can use as a foundation for similar activities. KFKA's September 2007 "Stuff-A-Truck" multi day event involved organizing collection sites in businesses throughout the community with heavy foot traffic and planting a moving truck near a busy intersection, where the station broadcast live, asking listeners to make donations and interviewing military and AdoptaPlatoon organizers. In addition to the 15,264 pounds of material donations made as of December 2007, more than $11,000 has been raised for postage to send the supplies. KFKA is following "Stuff-A-Truck" with a "Stuff-A-Store" event, and offers continual support to AdoptaPlatoon through the station's Web site, where information about needed items and collection centers is readily available. A recent letter from a company commander best summed up the impact of the effort: "My troopers' deployment is finally drawing to a close and hopefully, they leave knowing two things: One, they have done an outstanding job here; and two, America loves and supports them. They should take the credit for the first, and you for the second."
---
Topic: Community-Focused Initiatives

For 25 years, KUSA-TV in Denver, Colo., has been helping fight hunger and poverty. The station's "9Cares Colorado Shares" campaign brought more than 450,000 pounds of food to low-income and needy Colorado residents last year. That doesn't even count the hundreds of toys, 10 semi-truck loads of clothing and $100,000 donated by viewers as part of the effort. The November drive, which is the largest one-day collection in the state, has become a tradition. Its successful outreach starts with a combination of 15- and 30-second spots that air from mid-October through the Thanksgiving holiday. Live broadcasts, including regular news mentions, complement the effort along with extensive use of the KUSA Web site. One million dollars in airtime is given by KUSA to the campaign each year. Overall, the "9Cares Colorado Shares" effort reaches more than 90 food banks in the Denver Metro area and a multitude of other community groups. The number of Coloradans assisted by the program is significant. As the economic climate continues to be challenging for many, KUSA's campaign will no doubt touch even more lives. In a thank you letter to the station, Betsy Strapp, director of the Broadway Assistance Center, wrote, "This food will go a long way in helping out as we strive to meet the needs of the ever-growing poor population of Denver. They will be better fed and therefore healthier because of your efforts."
---
Topic: Environment

A popular mountain trail got a good grooming from KKPL-FM in Fort Collins, Colo. The day before Earth Day, the station held a "Trail Day" to help maintain its adopted hiking path at Horsetooth Mountain Falls. To ensure a strong turnout, the station invited the public to join with recorded promotional announcements and live mentions. In addition to encouraging listeners to volunteer time to help keep Colorado's hiking areas beautiful, the effort increased overall awareness of the public trail at Horsetooth. Details were highlighted on the station's homepage for a month leading up to the event, and staff contributed 30 hours of their time toward the effort. A strong supporter of the environment, KKPL also sponsored "Riverboat at the Rockies," a fundraiser for Trees, Water & People, a nonprofit organization that supports environmental education and conservation. KKPL's on-air support helped bring 300 people to the event, which raised more than 25,000 to protect the earth.
---
For more examples of how Colorado's local radio and TV broadcasters are serving every local community, please contact the Colorado Broadcasters Association .