Kidd Kraddick Raises $415K For Children's Trip to Disney
Topic: Youth-Focused Initiatives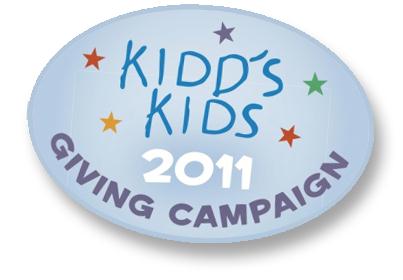 Clear Channel's Kidd Kraddick Morning Show, in partnership with Southwest Airlines, raised more than $415K in a four hour period. Kidd's Kids 2011 will take 51 terminally/chronically ill or physically challenged children and their intermediate families to Orlando for five amazing days at Walt Disney World. Donations will cover all expenses: hotel, park passes, meals, transportation, spending money and souvenirs for the 184 children and family members.
Donations came through the Southwest Airlines call center, texting, online and Kidd Kraddick in the Morning's national affiliate markets. Kraddick will broadcast from Walt Disney World November 17-21 during his annual Kidd's Kids trip.
Southwest Airlines provides Kidd's Kids a complimentary aircraft equipped with WiFi and a unique Kidd's Kids decal, as well as private hangars in Dallas and Orlando. Southwest employees volunteer their time before, during and after the trip. Additional Kidd's Kids major partners include WDW and Disney Events Group, TeleTouch/Hawk Electronics, Imlach Group/Atlas Van Lines, Swan and Dolphin Hotel, The Orlando Magic, Consolidated Restaurant Operations and Mears Transportation/Hello-Florida.
The Kraddick Foundation was founded in 1991 by Kraddick. The first Kidd's Kids trip was to Sea World in San Antonio and benefited five families. Due to the generosity of Kidd's listeners and corporate donations, the program now takes between 40 and 50 families to Walt Disney World each year. Over the years, almost 800 children and their families have attended the Kidd's Kids trip.
---
More stories on Youth-Focused Initiatives