KUSA-TV Denver Election Coverage Spans Broadcast, Online Platforms
Topic: Politics and Election Coverage
Date Posted: 11/20/2014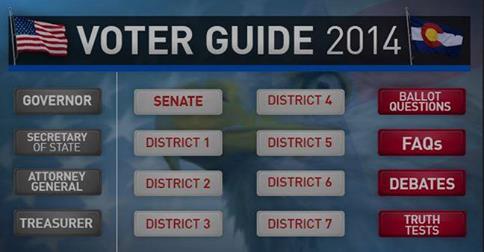 Gannett Broadcasting sponsored, hosted and aired 50 political debates nationwide, in addition to producing special news programs during the 2014 election season.
Gannett Broadcasting stations produced, aired and streamed over 50 debates across the country. Participating stations included CBS affiliate WMAZ-TV Macon, Ga., which hosted two debates between Georgia's candidates for U.S. Senate and one debate featuring candidates for Georgia governor.


Gannett Broadcasting stations that produced exclusive online candidate interviews and aired special programming featuring political analysis and information on key issues included Gannett's NBC affiliate KARE Minneapolis, NBC affiliate WKYC-TV Cleveland and ABC affiliate WFAA-TV Dallas.


NBC affiliate KUSA-TV Denver's "Balance of Power" program featured political analysis on critical issues and information on local and statewide candidates. "Balance of Power" aired monthly beginning in May and twice in October.
---
More stories on Politics and Election Coverage