NAB Education Foundation Announced Capitol Broadcasting Co. As Service to America Award Winner
Topic: Community-Focused Initiatives
Date Posted: 4/7/2015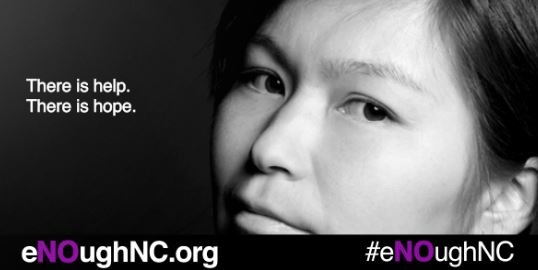 The National Association of Broadcasters Education Foundation (NABEF) announced the winners for the 2015 Celebration of Service to America Awards, recognizing outstanding community service by local broadcasters. Winners will be honored at the Celebration of Service to America dinner held Tuesday, June 16 at the National Building Museum in Washington, D.C.

"Broadcasters have an unwavering commitment to serving the public, and the Service to America Awards are an opportunity for us to celebrate those radio and TV stations that epitomize what it means to be a broadcaster," said NABEF President Marcellus Alexander. "This year's winners have gone above and beyond to create a positive and worthwhile impact on the communities they serve."

This year's Service to America Awards will honor the following broadcaster:

SERVICE TO COMMUNITY AWARDS
This category honors radio and television broadcasters for individual campaigns, projects or programs that serve the public good or otherwise provide exemplary service to their local communities.

Televsion
Capitol Broadcasting Co., Inc., Raleigh, N.C.
Capitol Broadcasting Co. (CBC) has been working for almost a year on a domestic violence initiative called eNOugh NC. The effort included a domestic violence task force charged with building local and national awareness of this issue that impacts one in four women. Through a collaboration with local government partners and agencies, CBC-owned WRAL and WRAZ held a televised panel discussion with survivors and thought leaders, created a website for abuse victims, ran more than 2,000 PSAs, posted TV and internet ads, conducted a social media campaign, aired a half hour documentary and held a three hour phone bank, taking 400 calls from across eight states. In addition, within 36 hours of the Ray Rice story breaking, WRAL devoted 2.5 minutes of advertising inventory to CBC produced PSAs during the national premier of Thursday night NFL. These 60- and 90-second PSAs featured the men of CBC, speaking out against domestic violence.

Category Finalists:
KVVU-TV Las Vegas, Nev., Meredith Corporation – Local Media Group
WCHS/WVAH Charleston, W.V., Sinclair Broadcast Group, Inc.
WHAM-TV Rochester, N.Y., Sinclair Broadcast Group, Inc.
WLTV Miami, Fla., Univision Communications Inc.
WTAE-TV Pittsburgh, Penn., Hearst Television Inc.
---
More stories on Community-Focused Initiatives