NAB Education Foundation Announces iHeartMedia San Antonio as NABEF's Special President Award
Topic: Community-Focused Initiatives
Date Posted: 4/7/2015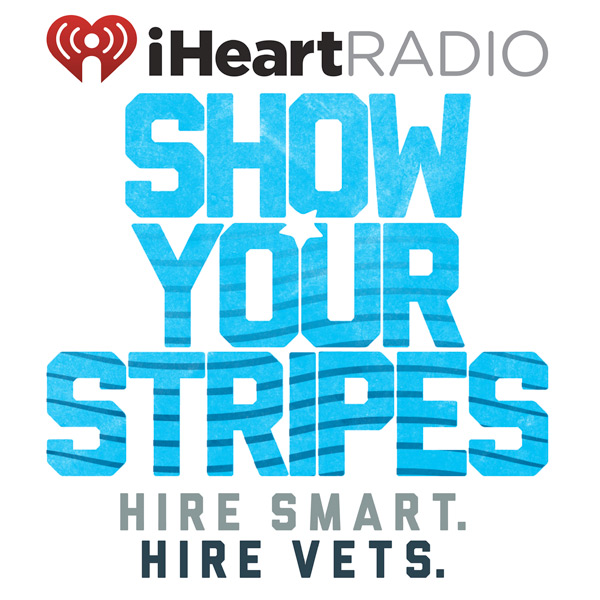 The National Association of Broadcasters Education Foundation (NABEF) announced the winners for the 2015 Celebration of Service to America Awards, recognizing outstanding community service by local broadcasters. Winners will be honored at the Celebration of Service to America dinner held Tuesday, June 16 at the National Building Museum in Washington, D.C.
"Broadcasters have an unwavering commitment to serving the public, and the Service to America Awards are an opportunity for us to celebrate those radio and TV stations that epitomize what it means to be a broadcaster," said NABEF President Marcellus Alexander. "This year's winners have gone above and beyond to create a positive and worthwhile impact on the communities they serve."
The NABEF President's Special Award recognizes historic and extraordinary achievement by a broadcaster.This year's recipient was iHeartMedia, San Antonio, Texas.
iHeartMedia Show Your Stripes is a long-term effort to help guide veterans back into civilian life by highlighting their valuable training and experience. Since the program's launch, iHeartMedia has invested over $150 million in radio, digital and out-of-home resources to highlight the skills brought back by returning service men and women and their value to employers. Show Your Stripes is the largest public service campaign in the company's history. The campaign spans iHeartMedia's 858 owned radio stations across 150 markets, with each station addressing unemployment needs that are specific to each individual community. In addition to nationally produced spots, local radio stations produce PSAs that reflect their community. In July 2014, the company launched a 30-minute long form public affairs show. Local stations also explored opportunities to promote and participate in regional veteran-focused career fairs.
---
More stories on Community-Focused Initiatives