WBRC-TV Birmingham Commendable Public Service Efforts in 2014
Topic: Community-Focused Initiatives
Date Posted: 1/15/2015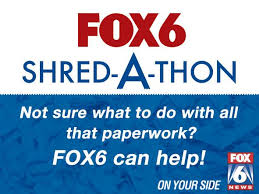 Raycom Media owned FOX Affiliate WBRC-TV Birmingham, Ala. hosted a variety of community initiatives in 2014, including six Shred-A-Thons that allowed community members to shred 50,000 tons of documents.
The station's Save First Promoting provided local residents with a crash course in tax preparation. The Do Dah Day Event raised nearly $50,000 for local animal shelters. WBRC-TV held year-long PSA campaigns on literacy, breast cancer research, prenatal care, colon care and prostate cancer.
This holiday season, WBRC Birmingham held a "Gifts for Kids" Christmas event to help the Salvation Army give presents to kids in need.
---
More stories on Community-Focused Initiatives