WCVB Boston Announces 2015 Kirby Perkins A+ Scholarship Recipients
Topic: Youth-Focused Initiatives
Date Posted: 7/17/2015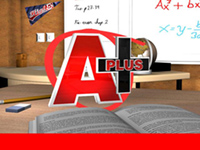 Hearst Televisionís ABC affiliate WCVB-TV Boston presented seven high school seniors with scholarships worth up to $7,000. The 17th annual Kirby Perkins A+ Scholarship honors a late WCVB reporter who developed weekly "A+" reports to profile high school seniors who overcame hardship to achieve college admission. The 2015 recipients are:
Heidi Petion, Boston Arts Academy, immigrated from Haiti after the 2010 earthquake. She overcame language barriers to excel in school, and wants to become a doctor.
James Maring, Chelsea High School, escaped the ongoing civil war in South Sudan.
Henry Carr, King Phillip High School, is battling cancer.
Rezwan Ali, Medford High School, moved to the U.S. from Bangladesh, learned English, and worked full-time while in school due to his fatherís illness. He wants to be an engineer.
Jake Gillett, Catholic Memorial High School, drove 100 miles round trip to school each day. Gillet, whose mother died in a fire 12 years ago, is a member of his schoolís television studio.
Isaac Nelson, Fitchburg High School, emigrated from Ghana and lost his sister to a brain tumor. He is an outstanding soccer player and volunteers in the local homework center.
Anthony King, Worcester South High School, overcame economic adversity and other personal hardships, including frequent moves and a stay in a shelter, in order to excel academically.
---
More stories on Youth-Focused Initiatives