Roanoke, Broadcast Community Shaken After Journalists Killed On-Air
Topic: Community-Focused Initiatives
Date Posted: 9/3/2015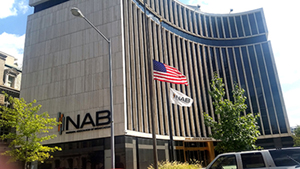 The fatal on-air shootings of Alison Parker, 24, and cameraman Adam Ward, 27, of Schurz Communications' CBS affiliate WDBJ-TV Roanoke, Va. caused shock, anxiety and sadness throughout the industry. The Roanoke community and fellow broadcasters across the country expressed their grief and support. "Every morning we watch these people on TV, it's like they're part of your family," WDBJ viewer Donna Toliver told USA Today.

WDBJ, a station known for its commitment to local news, did not miss a newscast due to the tragedy. "We watched them be absolutely stalwarts on camera, and bawl their eyes out after," said Schurz Communications Senior Vice President of Broadcasting Marci Burdick. "The resilience of the team remains visible and amazing."

Parker and Ward's deaths also brought national attention to the vulnerability of local reporters who deliver essential news every day. Atlanta-based reporter Jaye Watson's eloquent essay describes why journalists are willing to take risks. "I didn't know Alison Parker or Adam Ward, but I would bet they entered this business with an idealized, deep desire to make the world a better, more informed place. They wanted to tell good stories. They wanted to be part of the change."

Following the tragedy, NAB, the Radio Television Digital News Association and the National Academy of Television Arts & Sciences launched the "Alison & Adam Memorial Fund" for the victims' families, for which $40,000 has already been committed. "Our hearts are heavy with grief over this horrifying act of violence against two individuals with a zest for life and a love of broadcasting," said NAB President Gordon Smith. NAB also flew its flags at halfmast at the association's headquarters to honor the victims.
---
More stories on Community-Focused Initiatives